UK Can Explore Prehistoric Earthworks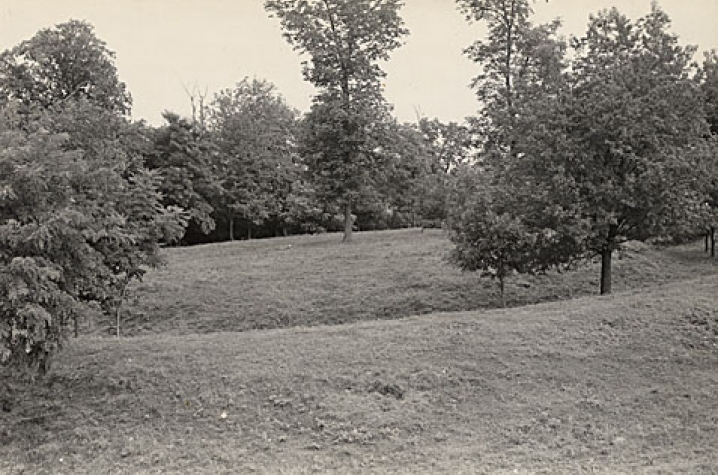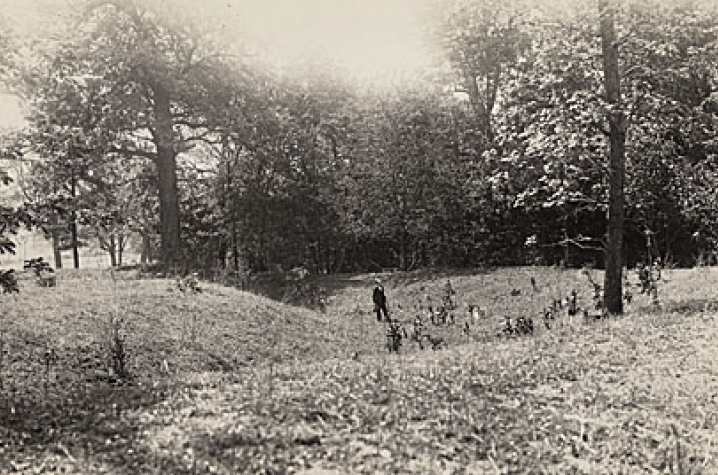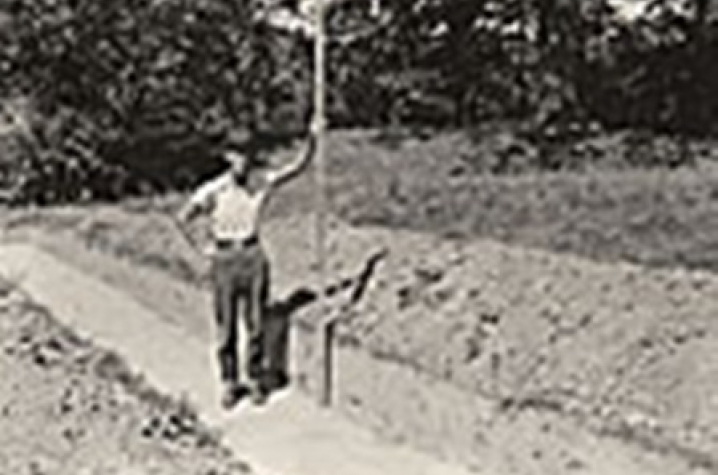 LEXINGTON, Ky. (Oct. 22, 2010) − University of Kentucky faculty, staff and students can picnic near and explore a prehistoric circular earthwork located in the heart of the Bluegrass Region. The beautiful seven-acre site is called Adena Park, after the pre-Columbian Native American people who built it. Situated adjacent to North Elkhorn Creek, the park contains a prime example of an Adena "sacred circle" and one of the few Adena monuments remaining in Kentucky.
According to Kentucky Archaeological Survey Education Coordinator A. Gwynn Henderson and Kentucky Archaeological Survey Staff Archaeologist Eric J. Schlarb's "Adena: Woodland Period Moundbuilders of the Bluegrass," archaeologists refer to these hunting-gathering-gardening people as "Adena," after an estate of the same name in south central Ohio where researchers first excavated an Adena mound. Adena people lived in the middle Ohio River Valley about 1,800-2,500 years ago, building thousands of burial mounds and earthworks. These monuments were a physical representation of Adena beliefs about the world and their place in it.
Hundreds of conical earthen Adena burial mounds once were scattered across central Kentucky's Bluegrass Region. Adena people buried important community members in these mounds. With continued use, the mounds grew over time in height and mass. After the last person was buried, they covered the whole mound with a layer of clean soil. These mounds became important features on the landscape and places for rituals and social gatherings such as weddings and renewal ceremonies.
The "sacred circle," at Adena Park caught the attention of early historians and was described as early as 1824. The site was partially excavated in 1939 as part of Kentucky's statewide depression-relief efforts funded by the Works Projects Administration (WPA). At that time, it was owned by the Kentucky Archaeological Society, which had purchased the site in 1936. The park has been owned and maintained by the University of Kentucky for over 30 years. UK's William S. Webb Museum of Anthropology has carefully curated all of the artifacts, photographs, notes, maps and drawings recovered during research at Adena Park and at many of Kentucky's other Adena mounds.  
"The earthwork at Mt. Horeb was constructed by Adena people about 2,000 years ago to conduct ceremonies and rituals important to their culture," said David Pollack, director of the Kentucky Archaeological Survey and UK adjunct assistant professor. Pollack encourages UK students and faculty visiting or picnicking at the park to treat the earthen enclosure with care and respect.
Adena Park is open year-round, by reservation, to UK students and employees. Permission for those not affiliated with UK to enter the park must be obtained from UK Department of Campus Recreation. The park closes at 10 p.m., and there is a $10 deposit required to secure a gate key.
Those unable to discover Adena Park in person can visit the monument viewing a six minute video on The Archaeology Channel, called "The Adena People: Moundbuilders of Kentucky." The video describes Kentucky's Adena culture, shows various images of different central Kentucky mounds, Adena artifacts, and outstanding Mt. Horeb color images. To virtually explore Adena Park, visit www.archaeologychannel.org/content/video/adena.html.
Adena Park is located on Mount Horeb Pike in northern Fayette County. For additional information about park use, please contact UK Department of Campus Recreation, (859) 257-2898. For more information about the sacred circle and the people who built it, contact the UK Department of Anthropology, (859) 257-2710.