UK Part of $11 Million Project Funded by NCI to Combat Cervical Cancer in Appalachia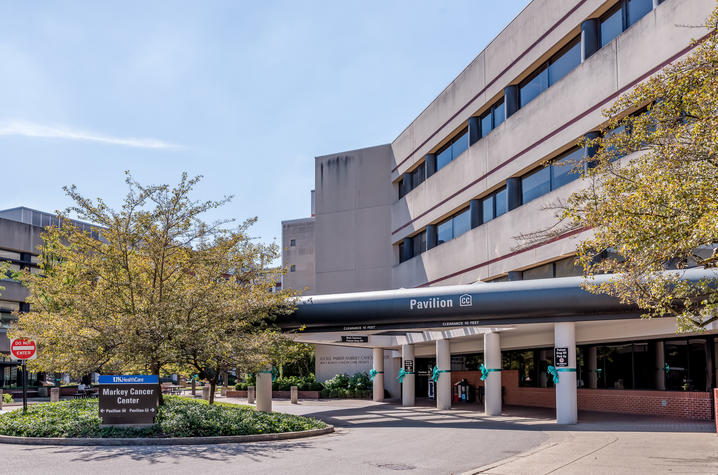 LEXINGTON, Ky. (June 12, 2019) – A new public health initiative supported by $11 million in funding from the National Cancer Institute aims to address the burden of cervical cancer incidence and mortality in Appalachia. The University of Kentucky Markey Cancer Center, in partnership with NCI-designated cancer center at The Ohio State University and University of Virginia, along with investigators at West Virginia University, is collaborating on a project that will involve 10 health systems in the Appalachian region.
This region – including the Appalachian areas of Kentucky, Ohio, West Virginia and Virginia – is home to some of the highest rates of cervical cancer incidence and death in the country. While the increased usage of Pap smears and HPV vaccination have helped reduce overall cervical cancer rates over the past 40 years, a combination of factors in this region – smoking, HPV infection and lack of cervical cancer screening – have led to a higher-than-average cancer burden.
At UK, investigators will be implementing three separate projects to directly address the problem:
Effectiveness of a multi-level smoking cessation program adapted for high-risk women in rural communities.  The primary aim of this project is to successfully apply an effective smoking cessation intervention in health systems in rural Appalachian regions in four different states (Kentucky, Ohio, West Virginia and Virginia). This intervention would be directed at women smokers and will include a multi-level intervention to be provided by trained clinic staff. This project is led by Jessica Burris, Ph.D., assistant professor in the UK College of Arts & Sciences and member of the Markey Cancer Prevention and Control Program. 
Testing Multi-Level Interventions to Improve HPV Vaccination.  This project seeks to improve HPV vaccination rates in the target age group (11-12 years old) as well as those eligible for catch-up vaccination (13-26 years old). The project will feature a comic book intervention and clinic champions. This project is led by Mark Dignan, Ph.D., professor in the UK College of Medicine and co-leader of the Markey Cancer Prevention and Control Program.
A Multilevel HPV Self-Testing Intervention to Increase Cervical Cancer Screening among Women in Appalachia. The objective of Project 3 is to evaluate the effectiveness and feasibility of a mail-based HPV self-testing kit among women, who are currently unscreened or underscreened. The aims are to determine the effectiveness of the intervention in increasing cervical cancer screening; assess the feasibility, fidelity, sustainability and cost effectiveness of the intervention; and determine satisfaction with the intervention at the patient, provider, and systems level. This project will also be led by Dignan.
"This project is a rare opportunity for NCI-designated cancer centers at UK, OSU and UVA, in collaboration with WVU, to focus on one of the most preventable cancers in our region of Appalachia," Dignan said. " The collaboration among these NCI-designated cancer centers will provide the opportunity to leverage center expertise and shared resource facility support and produce a project better able to reach the population than any of the partners could produce alone."