Local Donor Encourages Students to Make the Most of Engineering Scholarship Opportunities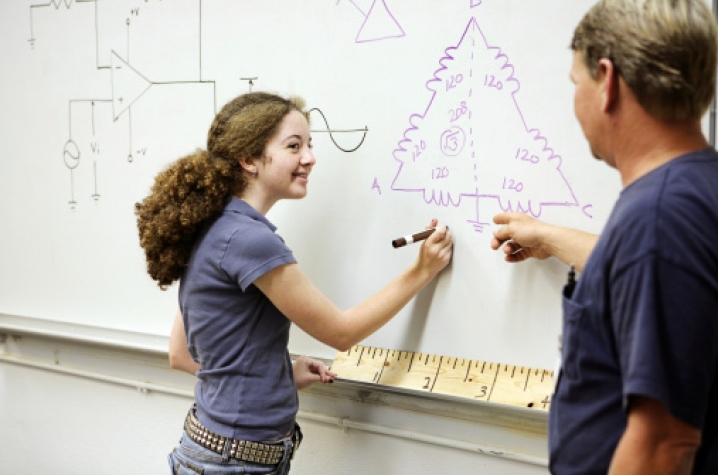 LEXINGTON, Ky. (Feb. 23, 2012) — "Just apply!"
University of Kentucky alum and former Lawrenceburg resident Elaine Duncan can't say it strongly enough: if you need financial assistance for an engineering education at UK, apply for scholarships.
"I want to make sure students don't write themselves off before they even consider their possibilities," says Duncan. "Students in Kentucky high schools need to view themselves as candidates for engineering scholarships. I think a lot of scholarships end up going to out-of-state or international students when Kentucky high school graduates may be just as qualified, if not more."
Duncan, who is president of Paladin Medical in Stillwater, Minn., has funded the Elaine Duncan Women in Engineering Scholarship, which is available to any student who has graduated from a Kentucky high school and pursuing a degree in engineering. Both male and female students are eligible for the scholarship, with preference given to female applicants.
"As a UK graduate, I wanted to give something back, and this was my opportunity to help students from Kentucky counties as well as help attract young women to consider engineering as a career," Duncan says.
In most cases, students do not need to be aware of every engineering scholarship possibility in order to apply; often, simply submitting a scholarship application with their application to the College of Engineering will put students' information into a database that determines eligibility for particular engineering scholarships. A full list of scholarships available through the UK College of Engineering may be found here: http://www.engr.uky.edu/scholarships/scholarship-lists/ (other university scholarships are handled through separate offices across campus).
"Don't worry about whether or not you will qualify for scholarships," Duncan urges. "Just apply!"
MEDIA CONTACT: Jenny Wells, (859) 257-5343; Jenny.Wells@uky.edu