UPK Author Helps WWI's Most Decorated Soldier Get Recognized Once More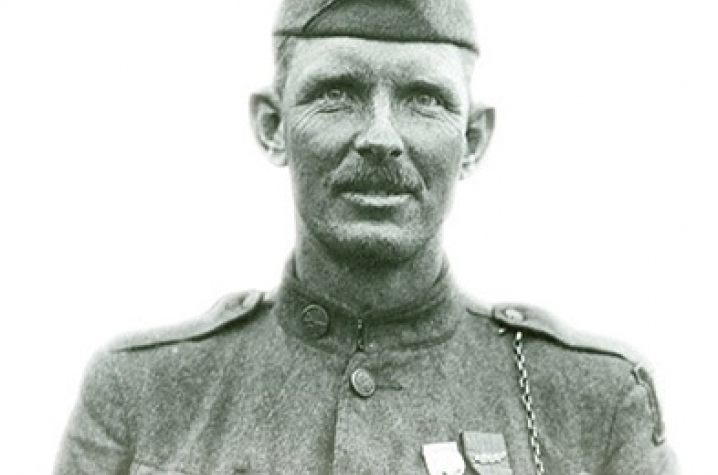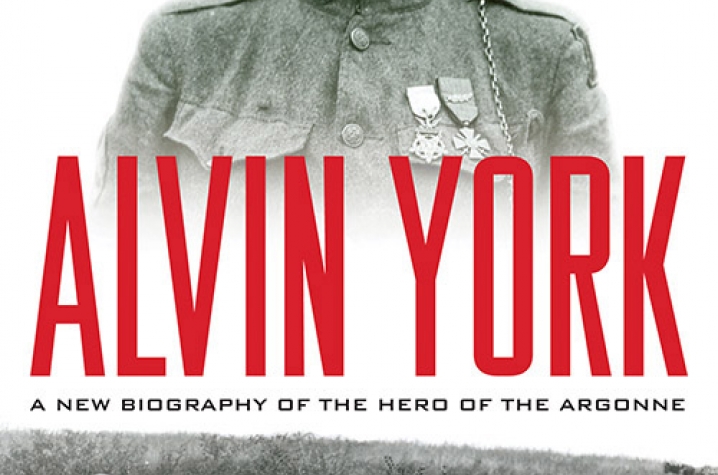 LEXINGTON, Ky. (Feb. 4, 2015) — University Press of Kentucky (UPK) author Douglas V. Mastriano has been named the recipient of the 2015 William E. Colby Award for his book "Alvin York: A New Biography of the Hero of the Argonne."
Named for the late ambassador and former CIA director William E. Colby, the Colby Award recognizes a first work of fiction or nonfiction that has made a significant contribution to the public's understanding of intelligence operations, military history or international affairs. The award includes a $5,000 author honorarium provided through a grant from the Tawani Foundation.
Mastriano will be presented with the Colby Award at the William E. Colby Military Writers' Symposium scheduled for April 9, at Norwich University in Northfield, Vermont.
Alvin C. York (1887–1964) is credited with the capture of 132 German soldiers Oct. 8, 1918, in the Meuse-Argonne region of France — a deed for which he was awarded the Congressional Medal of Honor. He is remembered by generations through Gary Cooper's Academy Award-winning portrayal in the 1941 film "Sergeant York." Mastriano, however, sorts fact from myth in the first full-length biography of York in decades. He meticulously examines York's youth in the hills of east Tennessee, his service in the Great War, and his return to a quiet civilian life dedicated to charity. By reviewing artifacts recovered from the battlefield using military terrain analysis, forensic study and research in both German and American archives, Mastriano reconstructs the events of Oct. 8 for the most detailed biography of York to date.
"I am humbled by the distinction of being the 2015 William E Colby Award recipient. The Colby Award represents the highest caliber of works published in the United States since 1999. It is a privilege to have my book recognized worthy of this honor," Mastriano said.
In addition to winning the Colby Award, "Alvin York" has also been named a finalist for the Army Historical Foundation's Distinguished Book Award in the category of biography. "Alvin York" is the second UPK title to win the Colby Award, joining "Kontum: The Battle of South Vietnam" by Thomas P. McKenna, which won in 2013.
Douglas V. Mastriano is a colonel in the U.S. Army.
UPK is the scholarly publisher for the Commonwealth of Kentucky, representing a consortium that now includes all of the state universities, five private colleges and two historical societies. Led by Director Stephen Wrinn, its editorial program focuses on the humanities and the social sciences. Offices for the administrative, editorial, production and marketing departments of the press are found at UK, which provides financial support toward the operating expenses of the publishing operation.
MEDIA CONTACT: Whitney Hale, 859-257-8716; whitney.hale@uky.edu