Art Museum at UK Goes Behind 'The Veil'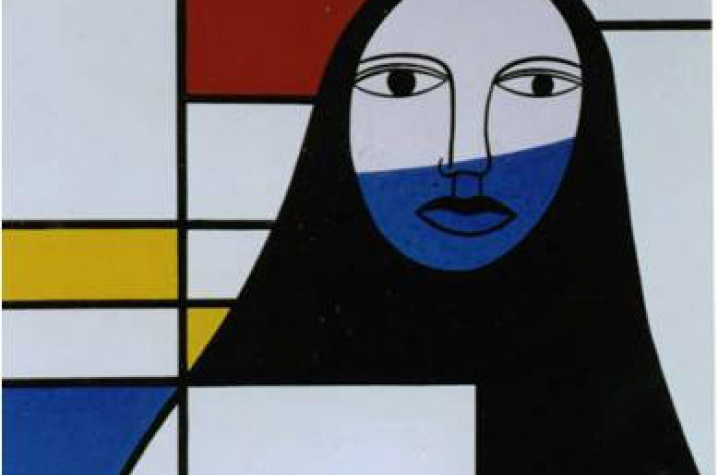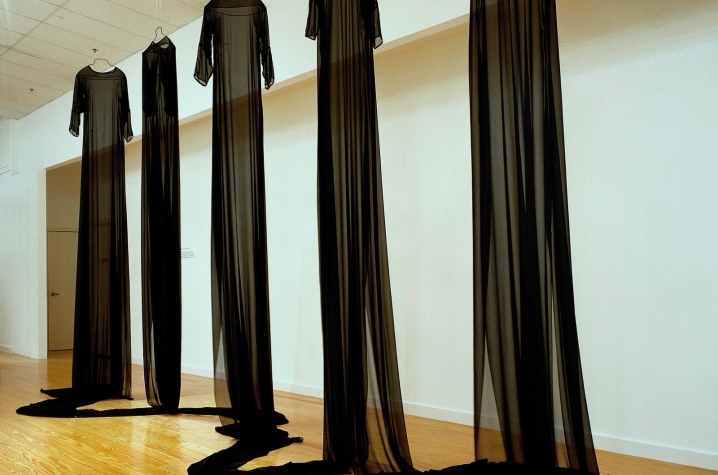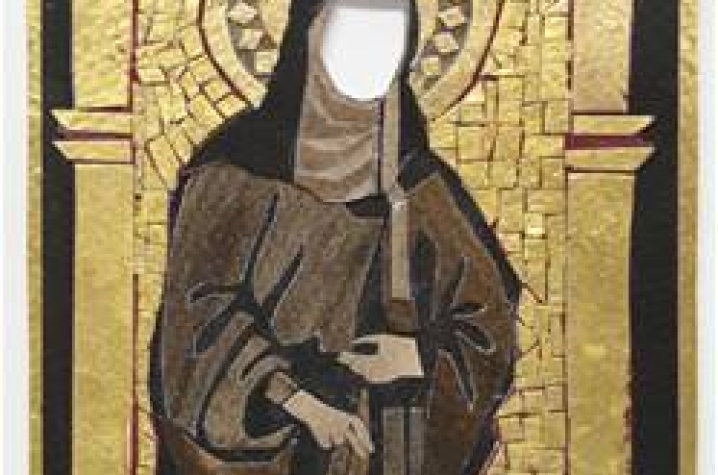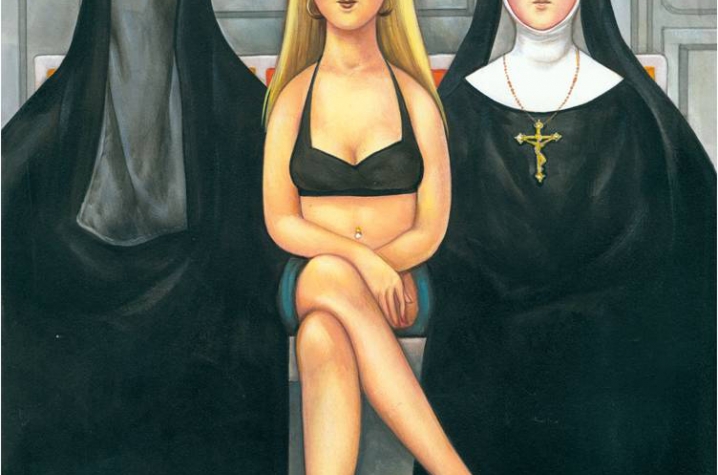 LEXINGTON, Ky. (July 25, 2011) — "The Veil: Visible and Invisible Spaces," a provocative exhibition that examines the many cultural and political aspects of veils and veiling, comes to the Bluegrass. Artists from the United States, Europe, South and Central Asia, and the Middle East have created 33 powerful works that examine stereotypes. "The Veil" will run from July 31 to Oct. 9, at the Art Museum at the University of Kentucky.
"The veil has become a clichéd symbol for what the West perceives as Muslim oppression, tyranny and zealotry, all of which have little to do with the real reasons why Muslim women veil," said exhibition curator Jennifer Heath, an award-winning arts journalist and freelance curator based in Boulder, Colo.
Heath invited videographers, filmmakers and new media artists, as well as painters, sculptors, performance and installation artists, to investigate and re-imagine the veil. Divided into three thematic sections--the sacred veil, the sensuous veil and the sociopolitical veil--this exhibition addresses issues such as modesty, oppression, liberation, freedom of expression, spirituality, nature and magic.
Heath also edited and contributed to the exhibition's accompanying book, "The Veil: Women Writers on Its History, Lore, and Politics," published by the University California Press.
In addition, Heath will present a free lecture in conjunction with the exhibit titled "(DIS)COVERING THE VEIL: History, Lore, and Politics" at 2 p.m. Sunday, Sept. 18, at the museum. The lecture is cosponsored by the Gaines Center for the Humanities.
Coinciding with "The Veil," the Art Museum at UK is partnering with the Carnegie Center for Literacy and Learning to offer a poetry workshop with author Lynnell Edwards, an associate professor of English at Spalding University, from 9:30 a.m. to noon Saturday, Aug. 27. "Writing the Veil: A Generative Poetry Workshop," will encourage participants to use works from the exhibition to inspire new writings. The fee for this workshop is $20. To register, call (859) 257-6199.
The Art Museum is located in the Singletary Center for the Arts at Rose Street and Euclid Avenue. Hours are noon-5 p.m. Tuesday through Sunday and noon-8 p.m. Friday. Admission to "The Veil" is $8 for the general public, $5 for seniors, and free for all students and UK faculty, staff, and alumni. The exhibition is also free to all from 5-8 p.m. on Fridays.
MEDIA CONTACT: Whitney Hale, (859) 257-8716 or whitney.hale@uky.edu