Art Museum at UK Launches Series of Exhibits Honoring Donors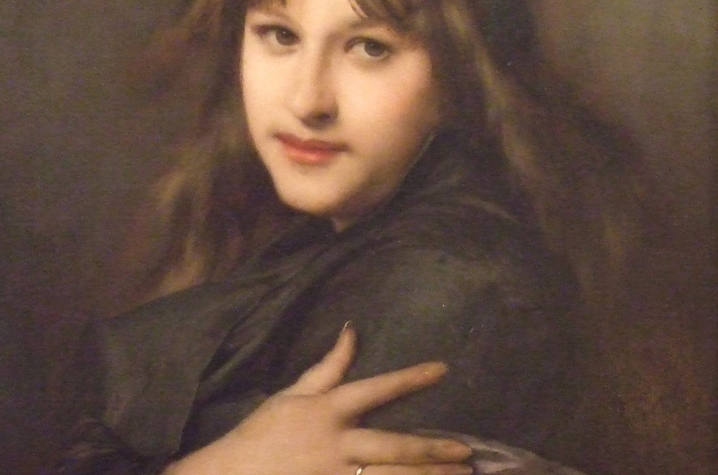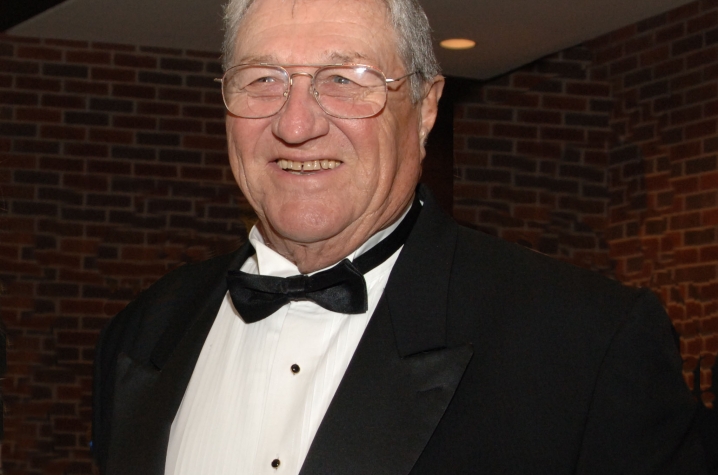 LEXINGTON, Ky. (June 16, 2011) − Major donors have helped build an outstanding art collection at the Art Museum at the University of Kentucky. To celebrate these enduring gifts to the museum, the Art Museum at UK opened earlier this week the first in a series of exhibitions highlighting gifts of art to the museum's collection. "Lasting Legacy: Gifts of Art from Jim Wenneker," which is free and open to the public, runs through Sept. 25.
Art lover, donor and patron James E. Wenneker has lived a life touched by serendipity, fueled by hard work, and marked by a willingness to give back to his community in a myriad of ways. In 1986, he and his late wife, Irene, lent their art collection to the museum for the exhibition "Nineteenth-Century French Art from the Wenneker Collection." Selections from the Wenneker collection were also key works in the museum's 2006 exhibition, "A Romance with the Landscape: Realism to Impressionism."
An emeritus member of the Art Museum at UK's advisory board and a former honorary chair for the museum's annual fundraiser "Art In Bloom," Wenneker has been a long-time friend and supporter. In recent years, he has pledged a substantial portion of his art collection of 19th century oil paintings, watercolors and drawings to the museum. A portion of this gift, which is being donated over a period of years, will be on view in "Lasting Legacy."
Wenneker is well known in Lexington's business and philanthropic communities, but here are some little-known interesting facts: he designed a women's leather pump called the Mr. James that was a favorite of actress and comedienne Lucille Ball; while serving in the U.S. Navy, he played football in the Typhoon Bowl and made the all-Okinawa team before returning stateside to become of member of the Amphibious Football Team; and although he says that athletics, not academics, were his strong point in college, he was a founding member of the state's Prichard Committee for Academic Excellence.
Born in Louisville in 1931 to Al and Mary Wenneker, Jim Wenneker was raised in Lexington and graduated from University High School in 1949. A gifted athlete, he felt that baseball was his best sport. But that didn't stop him from playing football at Washington University in St. Louis and UK, which he attended before enlisting in the Navy in 1952. He spent two years in the Far East as part of the Atlantic Amphibious Service before being posted to the Little Creek Naval Base.
When his father became ill in 1956, Wenneker joined the family business—Wenneker Shoe Stores. Becoming president of the business in 1964, he expanded from two to seven stores selling high quality footwear and handbags. Lucille Ball discovered his shoes when the wife of a bloodstock manager at a thoroughbred farm brought them back to California with her. With his late brother William, he parlayed his success in shoes into the creation of J & B Properties, through which he purchased the Zandale Shopping Center, among other properties. He later established the Wenneker Management Co. to supervise his real estate holdings. Wenneker was active in several civic organizations aimed at enhancing business opportunities—from the Private Industry Council to the Governor's Economic Development Commission.
Wenneker met his wife Irene over footwear when she walked into one of the stores to buy a pair of shoes, and he "fell all over himself" in his rush to wait on her. The pair collaborated as business partners in owning and running a chain of six Swiss Colony gourmet food stores in Kentucky.
Irene also helped Wenneker find his passion for art. He loves to tell the story about how she struck a bargain with him: she would travel to New Orleans with him for the UK-Louisiana State game, if he would visit an antique shop with her. He fell in love with a 17th century Dutch landscape painting on that trip, and the couple began collecting. When they witnessed a small Rembrandt drawing they liked sell at auction for close to a million dollars, they made a wise move. They decided to focus on great art they loved in a collecting field that was known more to aficionados than the general public. After seeing the work of French artist Jehan Georges Vibert in a local collection, they began to educate themselves about figurative 19th century European works. Their collection grew to include artists like Jules-Adolphe Goupil, Étienne-Prosper Berne-Bellecour, Rosa Bonheur, Gustave Doré, Jean-Baptiste-Édouard Detaille, Jehan Georges Vibert and many others.
For more information on "Lasting Legacy," contact the Art Museum at UK at (859) 257-5716.
MEDIA CONTACT: Whitney Hale, (859) 257-1754 ext. 229; Whitney.Hale@uky.edu