Eight UK Art Students Awarded Scholarships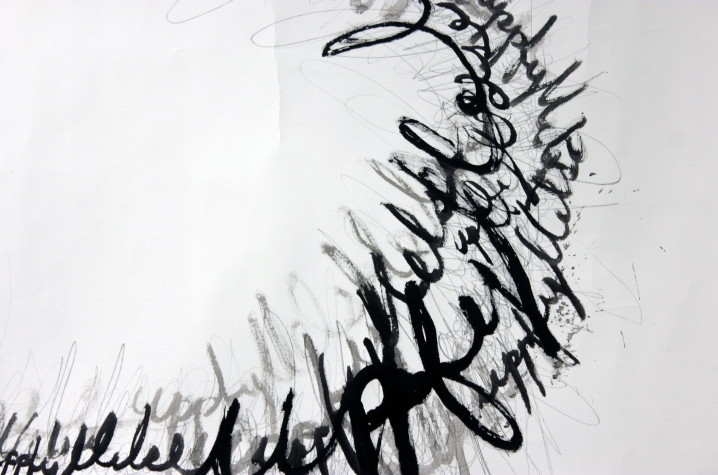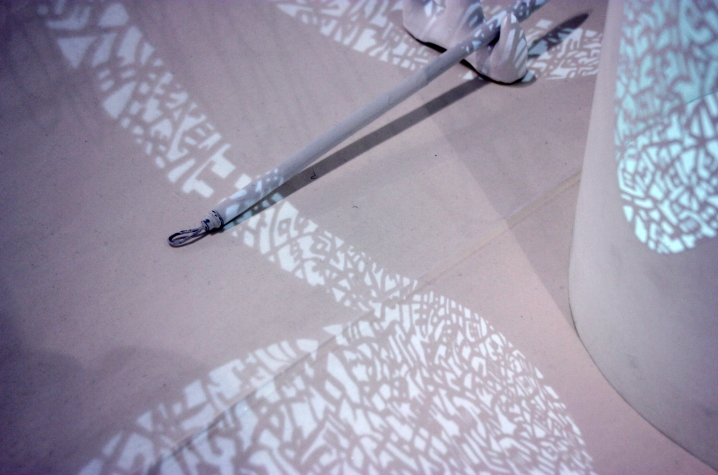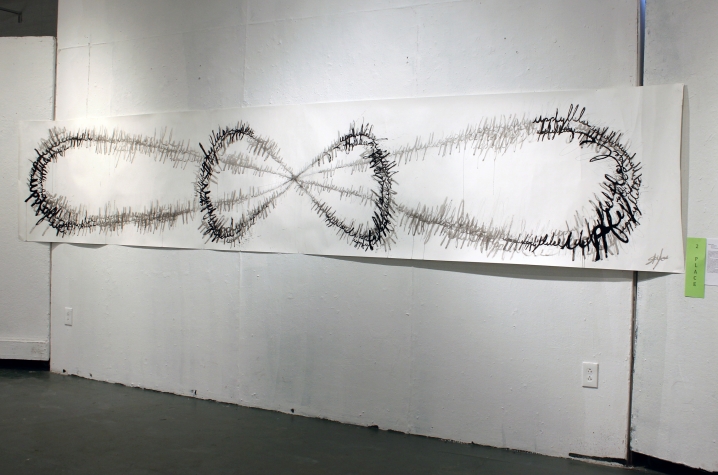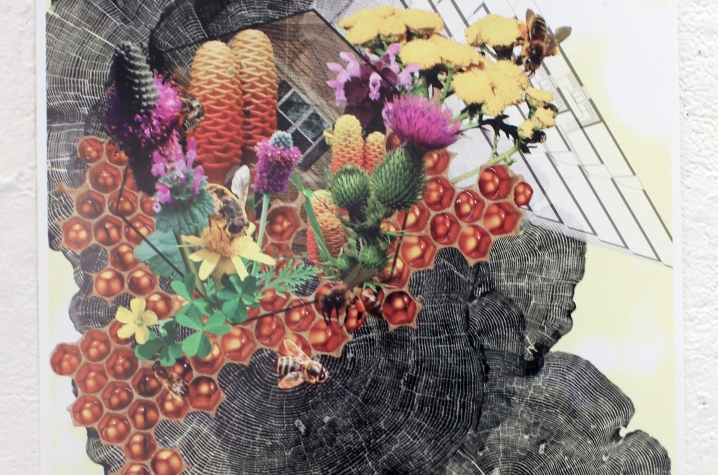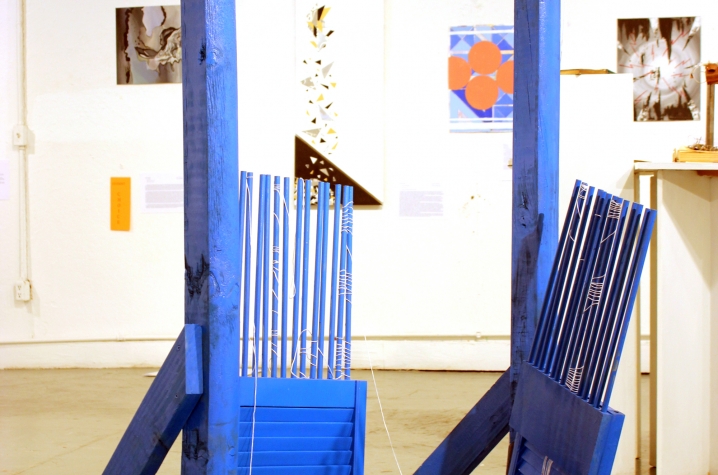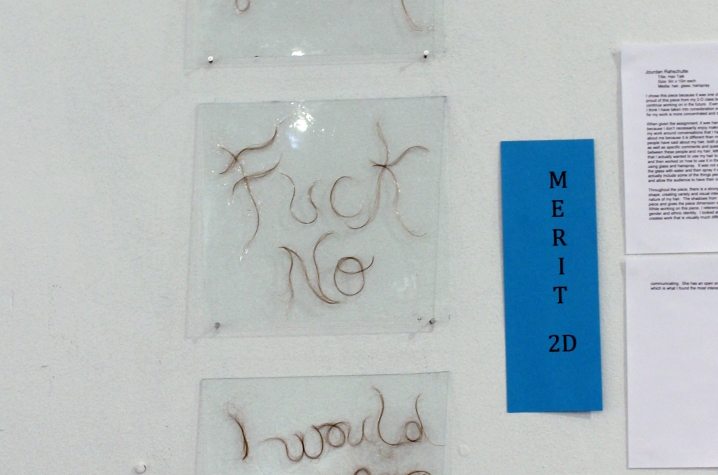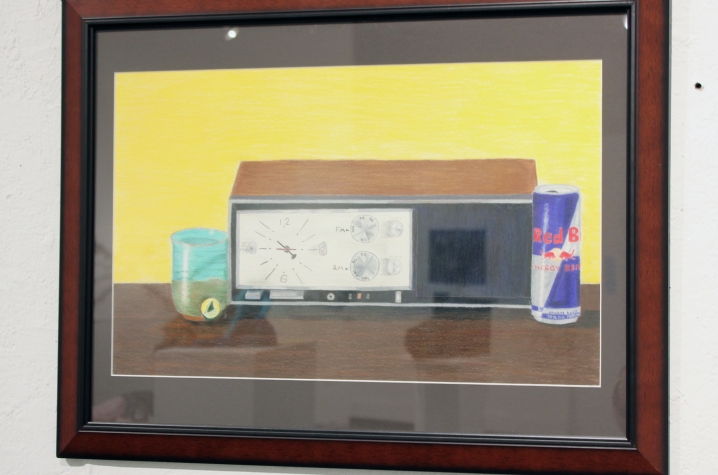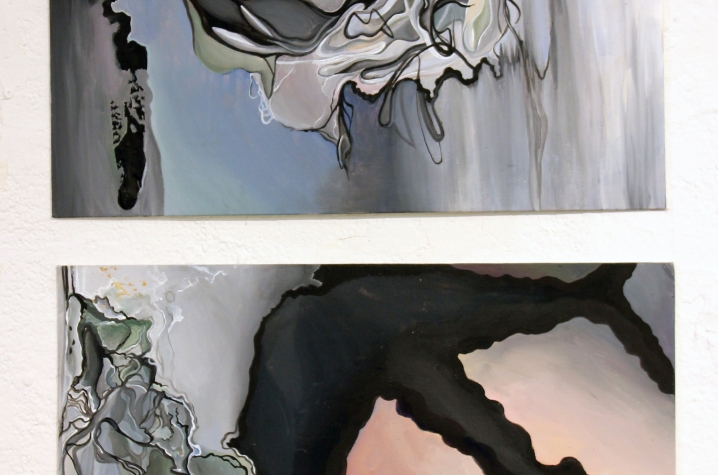 LEXINGTON, Ky. (March 27, 2015) — The University of Kentucky School of Art and Visual Studies awarded scholarships to eight students in the Foundations Exhibition held earlier this month in the Barnhart Gallery of Reynolds Building Number 1. More than 70 art studio and art education majors exhibited in the sixth annual juried exhibition. The award ceremony was held March 11.
Foundations is the first-year program in art studio and art education. As a part of the experience, students participate in what for many is their first art show. 
Scholarships were awarded to students who are enrolled full time and are distributed in the beginning of the fall semester 2015.
Artist Ryan Mulligan served as the external juror who selected the award recipients. A student choice award was also presented based on student vote. Rae Goodwin, assistant professor and director of Foundations, explained the importance of the jury process for Foundations students:
"Having an external juror is a very important experience for students and faculty alike," Goodwin said. "Often as professional artists our work is curated or juried by people with whom we have no connection or relationship. The work must speak for itself and the writing must supplement the work. Based on these norms in the field of art studio, we bring in someone each year to jury the show."
Mulligan is the coordinator of the first-year program in fine arts at the University of Cincinnati College of Design, Architecture, Art, and Planning. In his own art, Mulligan mines the best and worst memories of his life in drawings, paintings, sculpture and installation that resonate as private Jungle Gyms and inventory drawers. Mulligan's illustrative drawing style, pastel palette and cartoon-like use of line, reduce the severity of his subjects, casting them in a playful, even apologetic light. It is as if in order for it to serve his life, Mulligan cannot take art too seriously. He draws while absorbing romantic comedies, cooking fajitas or playing on the ground with his toddler son. The studio becomes an extension of the home, a playground for a stimulus junkie. In his last three exhibitions the work is swerving into a lexicon of mid-century modernism and fragments of vintage Disney World.
Born and raised in rural Virginia, Mulligan graduated cum laude with a master's degree from Virginia Commonwealth University. He currently is the coordinator of the Art Foundations Program, while maintaining a ceaselessly productive studio practice. He has exhibited at the Baltimore Contemporary Museum of Art, Indianapolis Museum of Contemporary Art, the University of Central Arkansas, Bradley University and the Delaware Center for Contemporary Art.
The winners of the Foundations Exhibition Competition are as follows: 
· first place, a $2,000 scholarship, went to "untitled" by Ye Ma, of Hohhot, China;
· second place, a $1,500 scholarship, went to "uppfyllelse" by Nathan Arms, of Richmond, Kentucky;
· the Merit Award for Digital Art, Space and Time, a $500 scholarship, went to "Busy" by Sarah Detraz, of Lexington; 
· the Merit Award for Three-Dimensional Form, a $500 scholarship, went to "Leave As You Please" by Heather Adams, of Lexington;
· the Merit Award for Two-Dimensional Surface, a $500 scholarship, went to "Hair Talk" by Jourdan Rahschulte, of Hebron, Kentucky; and 
· the Merit Award for Drawing, a $500 scholarship, went to "radio" by Jacob Robertson, of Lexington.
There was a tie in the Student Choice Award category with Maya Ingerson and Hayla Raglan each receiving a $250 scholarship. Ingerson, of Lexington, was recognized for her work "Interpretation of a Box." Ragland, of LaGrange, Kentucky, was recognized for her "untitled" work.
This is one of the last exhibitions in Banhart Gallery at Reynolds Building Number 1. The school will move into the Bolivar Art Center, a newly renovated historic warehouse, in the summer of 2015. The building is a state-of-the-art research laboratory that will feature new media labs, a 3D fabrication lab, a photography suite and more.
The UK School of Art and Visual Studies at the UK College of Fine Arts is an accredited member of the National Association of Schools of Art and Design and offers undergraduate and graduate degrees in the fields of art studio, art history and visual studies and art education.  
MEDIA CONTACT: Whitney Hale, 859-257-8716; whitney.hale@uky.edu