Iron Pour to Fire Up the Bluegrass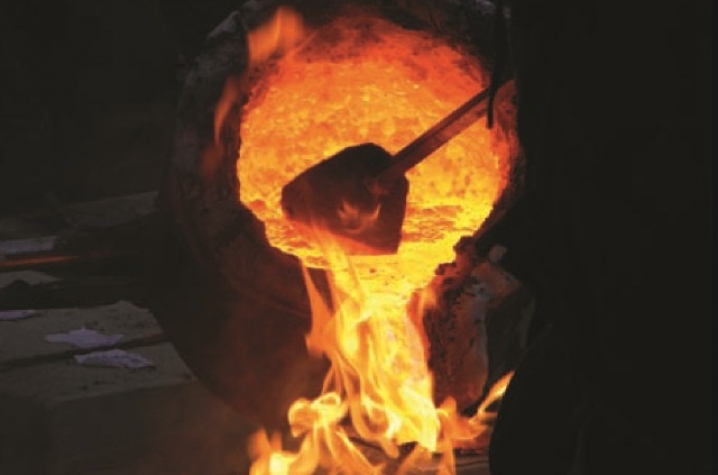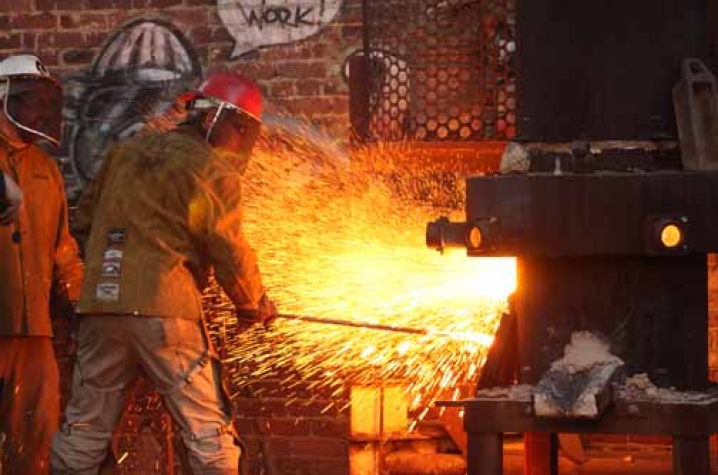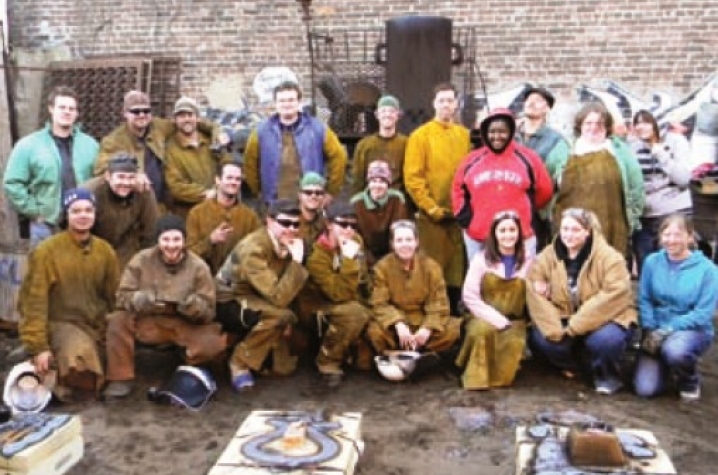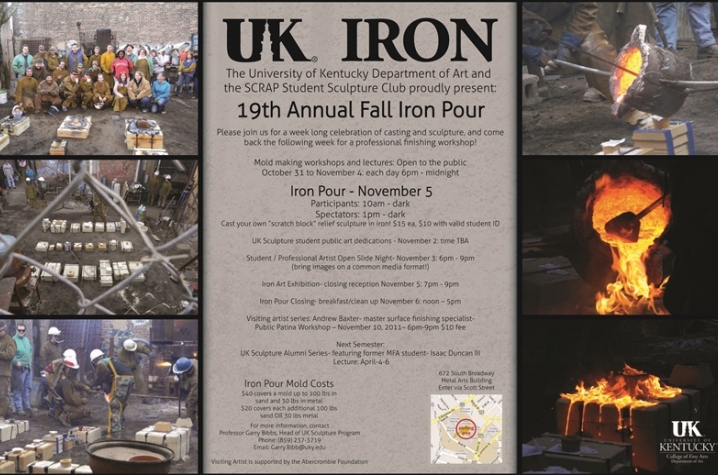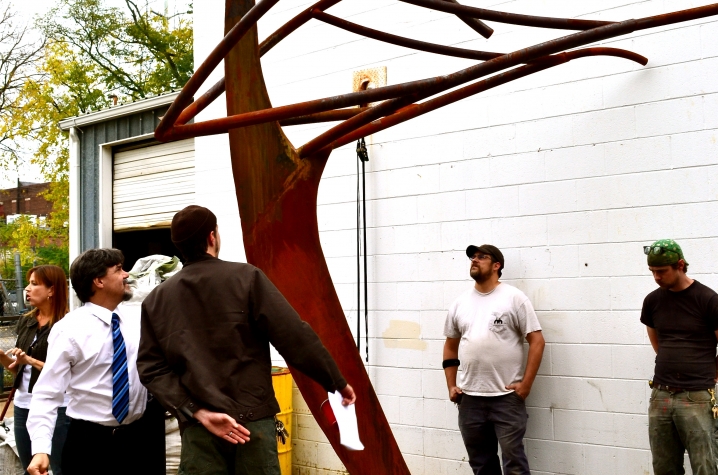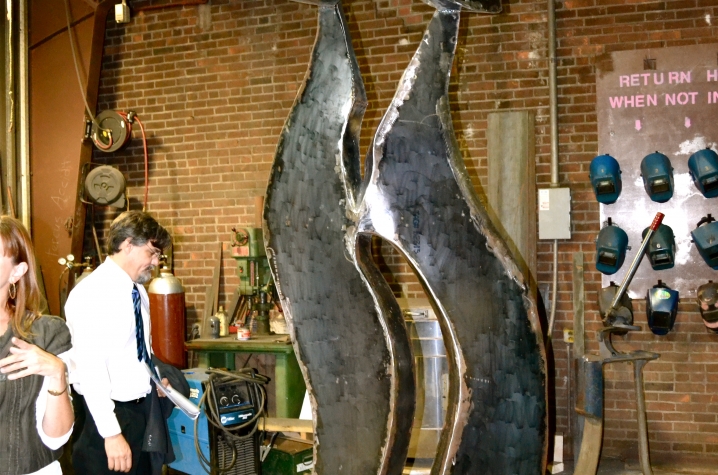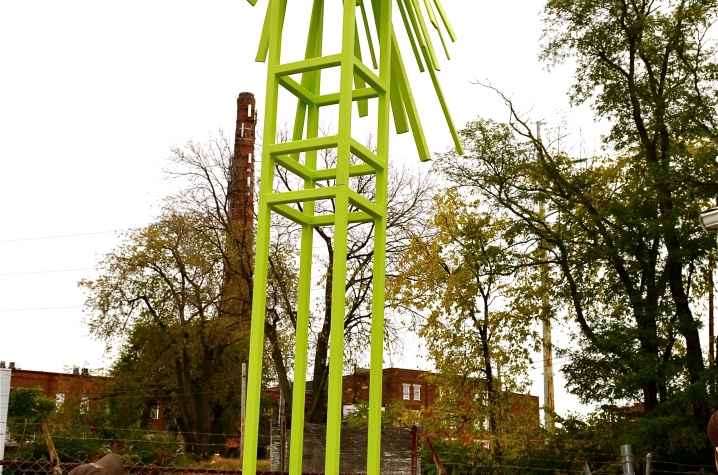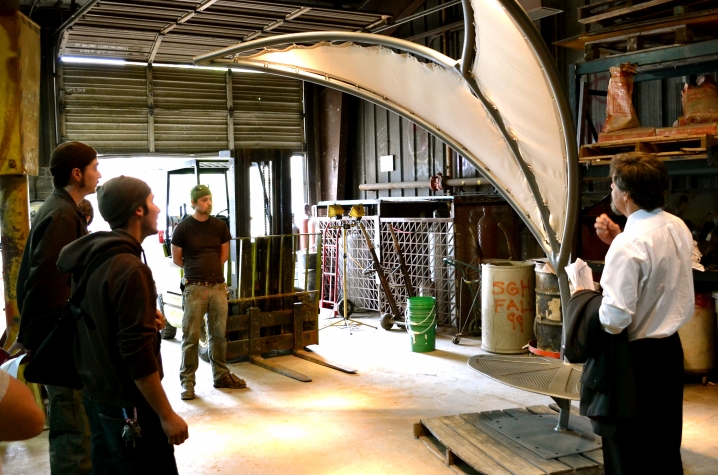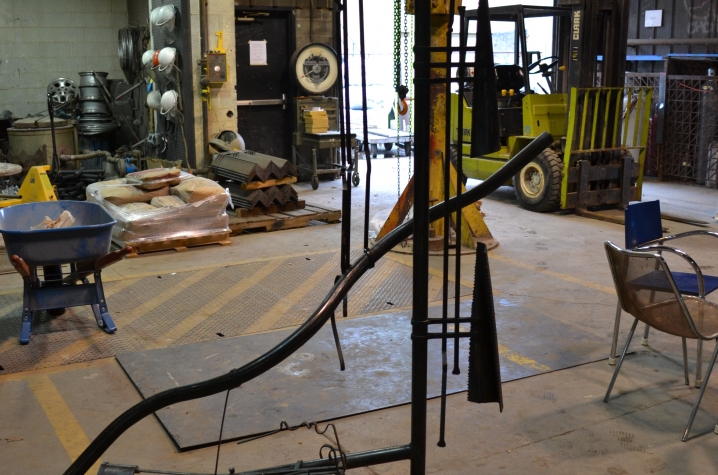 LEXINGTON, Ky. (Oct. 31, 2011) — Come feel the heat as the University of Kentucky Department of Art hosts its 19th annual Iron Pour.
The pour that begins at 1 p.m. Saturday, Nov. 5, at the metal arts studio at Reynolds Building Number 2, is the highlight of two weeks of festivities celebrating the metal arts program at UK. Other festivities scheduled in conjunction with the iron pour are mold-making and patina workshops, the installation of five student sculptures, artist open slide night, an iron art exhibition and a lecture.
UK programming showcasing the university's metal arts programs begins with mold-making workshops that run from 6 p.m. to midnight, Oct. 31 to Nov. 4. There will also be opportunities for sculptors to show their work at an open slide night and iron art exhibition. The student/professional open slide night will run from 6-9 p.m. Thursday, Nov. 3. An iron art exhibition featuring the work of students, faculty and other professional artists will run from 9 a.m. to 9 p.m. Nov. 3-5, in the Barnhart Gallery in Reynolds Building Number 1. A closing reception for the exhibition will be held from 7-9 p.m. Saturday, Nov. 5. The workshops, slide night and exhibition are free and open to the public.
This week will also feature the debut of five new student sculptures placed around the UK campus. The new artwork from four current UK students includes: "Let Fall My Vulnerability" by art studio senior Robin Baker, of Lexington, Ky.; "Cherished" by kinesiology senior Terry Clayton, of Olmstead, Ky.; "Wheels for Deals" by art studio senior Will Doerting, of Frankfort, Ky.; and "Wings of Refuge" by art studio senior Branden Riggens, of Lexington. In addition a sculpture is being installed in memory of Kim "Kimmer" Adler, an art studio alumnus that lost his life to cancer shortly after finishing his graduate studies at UK. The work was created by the late artist.  
The iron pour takes center stage starting at 1 p.m. Saturday, Nov. 7, in the open air metal arts studio located at Reynolds Building Number 2, also known as the Metal Arts Building on the UK campus. The event, demonstrating the most dramatic part of the metal-casting process, attracts a national audience of artists, students and art enthusiasts alike, with past attendees coming from as far as New Mexico to take part in the event.
Many artists turn out for the event to finish pieces of their work. It is $40 to produce a mold measuring up to 100 pounds in sand and 30 pounds in metal. Another $20 covers each additional 100 pounds of sand or 30 pounds of metal. Artists will begin their work at the pour at 10 a.m.
"We host this national caliber event to share the experience of an iron pour so audience members may take the practice and experience back and apply it for themselves in their schools or communities," said Garry Bibbs, associate professor of art.
The iron pour is as exciting for professionals as it is for novices. Art students from other disciplines and art enthusiasts from the community can purchase a scratch block and leave with his or her own piece of art. The opportunity allows individuals to test their talents by etching an image in the resin tablets, having graphite applied and processed in the iron pour. Scratch blocks are $15 per block or $10 for students with a valid ID. Additionally, t-shirts and food will be on sale at the iron pour from the Scrap Student Sculpture Club at UK.
The second week of festivities will center on activities with visiting artist Andrew Baxter, considered a master surface finishing specialists. During his residency at UK, Baxter will present a patina workshop and an arts profession lecture as part of the Visiting Artists and Scholars Series. The patina workshop costs $10 and will run 6-9 p.m. Thursday, Nov. 10.  Baxter's lecture on his career in metal arts, which is free and open to the public, is scheduled for noon Friday, Nov. 11, at 118 White Hall Classroom Building. The lecture is free and open to the public.
To find out more about any of the events presented in conjunction UK's 19th annual Iron Pour, contact Garry Bibbs by phone at (859) 257-3719 or e-mail to garry.bibb@uky.edu.
The UK Department of Art, at the UK College of Fine Arts, is an accredited member of the National Association of Schools of Art and Design and offers undergraduate and graduate degrees in the fields of art studio, art history and art education.
MEDIA CONTACT: Whitney Hale, (859) 257-8716 or whitney.hale@uky.edu