Lecture Series Opens With Scenic Photographer Mark Klett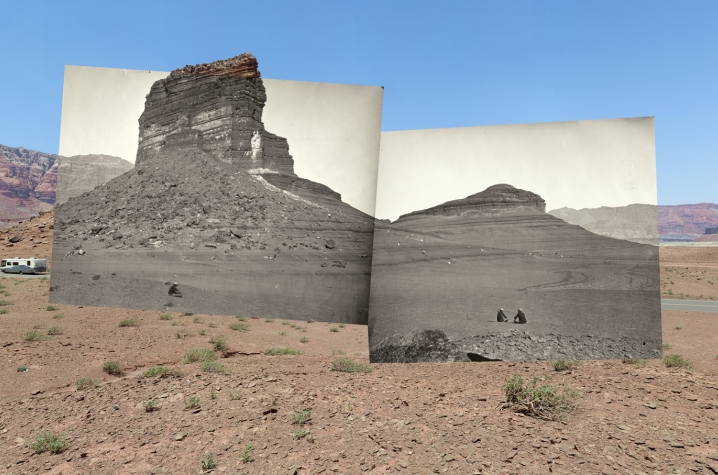 LEXINGTON, Ky. (Nov. 2, 2011) − Noted landscape photographer Mark Klett will open the 2011-2012 Robert C. May Photography Endowment Lecture Series presented by the Art Museum at the University of Kentucky. The photographer will talk about his iconic scenes at a 4 p.m. lecture Friday, Nov. 4, at the Worsham Theater, in the UK Student Center. An exhibit on Klett's work is currently on display at the museum and will run through Nov. 13. Both the lecture and exhibition are free and open to the public.  
Klett walks in the footsteps of 19th-century photographers, who traveled to the great wilderness of the American West and created iconic images that helped define the nation. His photographs of places such as the Grand Canyon and the Yosemite National Park, capture the essence of time, place and the relationship between the audience and the land.
In recent years, collaborating with Byron Wolfe, Klett has created large scale panoramas that merge his own photographs with historic views, uniting past and present in a visual continuum. In "Rock Formations on the Road to Lee's Ferry, AZ," two black-and-white 1872 photographs by William Bell are seamlessly inserted into a contemporary digital color image of the scene. The road through the sun-bleached desert disappears in the old photographs and humans sitting on the ground are dwarfed by dramatic rock formations. In the present day, a camper chugs out of the past in a terrain that has barely changed in 130 years, save for that stretch of blacktop.
The Robert C. May Lecture Series explores photography's roots in the 19th century and its reinvention in the digital world with lectures and exhibitions by four exciting artists each year. The lecture series is made possible through the Robert C. May Photography Endowment, a museum fund established in 1994 for the support of acquisitions and programs relating to photography. Other photographers coming to Lexington as part of this year's series are Julie Blackmon, Amy Stein and Jerry Spagnoli.
For more information on Matt Klett's lecture or on the 2011-2012 Robert C. May Photography Endowment Lecture Series, contact the Art Museum at UK at (859) 257-5176 or visit www.uky.edu/ArtMuseum.
MEDIA CONTACT: Whitney Hale, (859) 257-8716 or whitney.hale@uky.edu