Photographer's UK Exhibit Makes NPR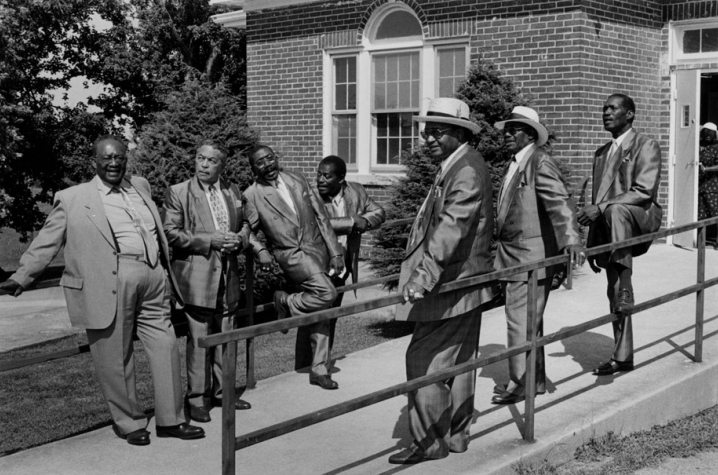 LEXINGTON, Ky. (April 21, 2010) – An upcoming interview on National Public Radio (NPR) will feature photographer Sarah Hoskins, whose exhibition is currently on view at the Art Museum at the University of Kentucky, and the museum's curator, Janie Welker. The story, centered on the photographer's work chronicling local African-American hamlets, is scheduled to air on NPR's "Weekend Edition" between 8 and 10 a.m. Sunday, April 25. Local audiences can catch the interview on NPR affiliates WUKY and WEKU.
For "Weekend Edition," Hoskins joined NPR reporter and program host Jacki Lyden to discuss her work in some of the African-American communities profiled in the exhibition at UK. During their visit to Lexington on April 14, Lyden also interviewed Janie Welker, curator of the Art Museum at UK, about the importance of Hoskins' documentary photography.
As a documentarian, the Chicago-based Hoskins has spent the past decade photographing the lives and landmarks of historic African-American hamlets in the Bluegrass Region for her project "The Homeplace." This series, which commemorates the contributions of working-class African-Americans to Kentucky's history and culture, focuses on villages that were established by freed slaves in the decade after the Civil War. Photographs from "The Homeplace" won honorable mention at the International Photography Awards in 2009.
Hoskins's photographs have been included in numerous exhibitions and are part of the permanent collections of the Smithsonian Institution, Library of Congress, Center for Photography at Woodstock and the Museum of Contemporary Photography in Chicago, where she has been part of the Midwest Photographers Project for three years. Her work has been published in national and international publications, including Chicago magazine, Chicago Tribune, Family Circle, Ladies Home Journal, Newsweek and National Geographic Traveler, among others. Her documentary photography projects have been featured in American Photography Annual 19, American Legacy Magazine, Foto8, Photo District News and The Digital Journalist.
The Hoskins exhibition at UK, the final in this year's annual Robert C. May Photography Endowment Lecture Series, has been extended until Sunday, May 2. Admission to the exhibition is free and open to the public.
For more information on this exhibition, contact the Art Museum at UK at (859) 257-5716.