Fiddle Around at 'Appalachia in the Bluegrass' Concert Featuring Ron Pen, Julia Weatherford, Will and Jennifer Bacon
LEXINGTON, Ky. (Nov. 2, 2017) — Former director of the University of Kentucky John Jacob Niles Center for American Music, Ron Pen, will bring his talents and knowledge of old-time music back to campus for the next concert in the "Appalachia in the Bluegrass" series. Joining the noted scholar and musician will be fellow fiddler and dancer Julia Weatherford, as well as multi-instrumentalist Will Bacon and his wife, Jennifer, a guitarist. This free public concert will begin noon Friday, Nov. 3, at the Niles Gallery located in the Lucille C. Little Fine Arts Library and Learning Center.
Ron Pen received his doctoral degree from UK in 1987 with a dissertation on the biography and works of the American balladeer and composer John Jacob Niles. He has continued his research in American vernacular music with an emphasis on the music and culture of the Southern Appalachian region. Pen's publication credits include book reviews, articles, forewords, book chapters, encyclopedia entries and documentary films focusing on topics such as shape note hymnody, early folk music collections, fiddle tunes and traditional, country and bluegrass music styles.
Pen was elected to the board of the Society for American Music and served as vice president as well as program chair and local arrangements chair for annual conferences. In addition, he served several terms as the book review editor for the journals American Music and Journal of the Society for American Music. Pen is a professor emeritus at UK School of Music where he also previously served as director of the Niles Center. His scholarship includes publication of "I Wonder As I Wander: The Life of John Jacob Niles" (University Press of Kentucky, 2010), and research on the history of old-time music and early folk music collections. Pen is also the recipient of both the UK Great Teacher Award and the Provost's Award for Excellence in Teaching.
Julia Weatherford's magical youth was filled with traditional old-time music, handcrafts, folk dancing, baroque ensembles and church choirs. She studied cello from the age of 12, harmonized in a vocal group, toured with a puppetry theater, performed and sang in summer theater, morris danced and contra danced her way through her early years. In 1980, Weatherford returned to the family home place near Black Mountain, North Carolina, and has lived there in a cabin built by her grandfather ever since.
For 13 seasons Weatherford played cello with the Asheville Symphony, meanwhile moonlighting on the fiddle, playing traditional old-time, New England and Celtic music for square dances, contra dances and in listening halls. She was the artistic director of the legendary Black Mountain Festival for many years. Among her performance and teaching venues are: the LEAF, Black Mountain Festival, Berea Country Dance School, Pinewoods, Moondance, Gypsy Meltdown, Folkmoot International and the Biltmore Estate. Weatherford plays solo cello and performs regionally with Celtic fiddler Nora Garver as StrathSpan. She also plays with a swing and traditional vocal group, Firefly, and with contra dance band Sugar High (with Laura Light and Paul Moore).
Coordinator of Fiddle Week at the Swannanoa Gathering, Weatherford has recorded on CDs of various artists including singers Heidi Talbot, Vollie MacKenzie and Mock Turtle Soup. In 2004, she released her own acclaimed debut CD, "The View from Here." Weatherford's latest project uses solo cello with a looper to create meditative music for yoga.
Banjo, kazoo, ukulele player and vocalist Will Bacon is a native of Knox County, Kentucky. He inherited his interest in traditional American music from his father, and pursued this interest after taking Pen's course on Appalachian music at UK in 1989. Two years later, Bacon borrowed a banjo from his father and started on a life-changing journey, learning countless tunes and songs from people across the United States.
Woven into the fabric of his life, old-time music became a central passion for Bacon, and he performed at an array of square dances across Kentucky, Tennessee and North Carolina during the 1990s. In 2003, he began playing banjo with the Red State Ramblers, performing throughout the U.S. and abroad. Bacon currently resides in central Kentucky with his wife, Jennifer, who is an accomplished artist and fine guitar player. Over the years he developed his own contracting firm, BaConstruction, and played banjo, fiddle and guitar in his spare time. He has also performed in community musicals alongside his wife and children.
The "Appalachia in the Bluegrass" concert series celebrates the old-time roots of American folk music by highlighting a diverse range of traditional musical expression. The concert series will showcase 12 different artists, duos and groups from southern Appalachia ranging from hometown heroes to those who have earned international acclaim.
The John Jacob Niles Center for American Music, host of the concert series, is a collaborative research and performance center maintained by the UK College of Fine Arts, UK School of Music and UK Libraries.
For more information on the "Appalachia in the Bluegrass" concert series or the concert featuring Ron Pen, Julia Weatherford, and Will and Jennifer Bacon, contact Revell Carr, director of the Niles Center, by email to revell.carr@uky.edu, or visit the center's website at http://finearts.uky.edu/music/niles.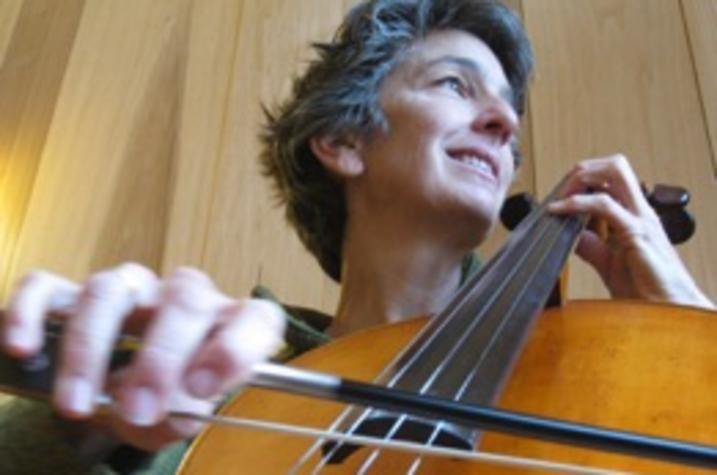 UK is the University for Kentucky. At UK, we are educating more students, treating more patients with complex illnesses and conducting more research and service than at any time in our 150-year history. To read more about the UK story and how you can support continued investment in your university and the Commonwealth, go to: uky.edu/uk4ky. #uk4ky #seeblue