UK Student Musicians Release CD 'Songs Without Words'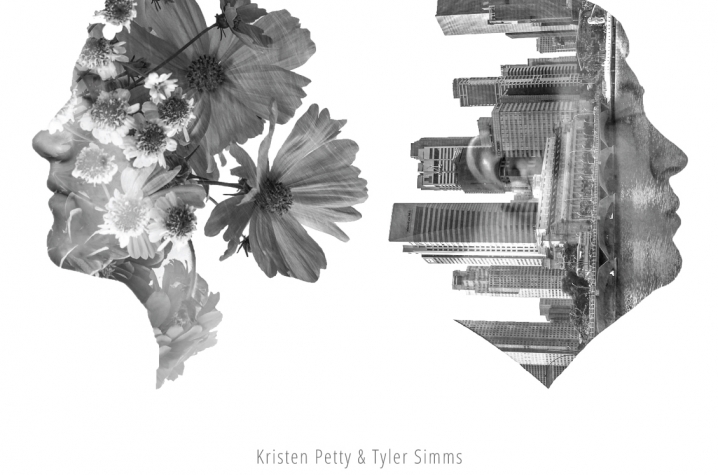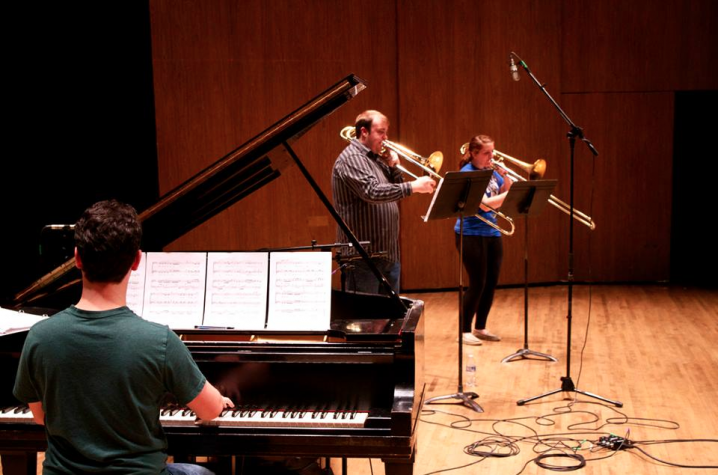 LEXINGTON, Ky. (Aug. 7, 2015) — At the encouragement of their trombone professor, a group of four University of Kentucky School of Music students and recent graduates transcribed, performed and produced the CD "Songs Without Words," which was released earlier this summer.
This self-directed project highlighting the sounds of the trombone was produced by arts administration senior Kristen Petty, from Sonora, Kentucky; arts administration senior Ben Southworth, from Lexington; 2015 music education graduate Tyler Simms, from Madisonville, Kentucky; and 2015 music performance graduate and cellist/pianist Jerram John, from Lexington.
The students chose to record art songs because they wanted to do something outside of the typical trombone repertoire. As Petty and Southworth developed the project they added Simms on trombone and John on piano.
The trombone is often described as an extremely vocal instrument. As such, Petty and Simms transcribed vocal art songs for the trombone with piano accompaniment.
"It is a huge accomplishment for students to produce something of this magnitude," said the students' instructor Brad Kerns, assistant professor of trombone, who began talking to the group about producing a CD in spring 2014.
Petty, who is pursuing a minor in music performance like Southworth, said the project was something she never anticipated undertaking as an undergraduate student, yet it has been one of the most enriching experiences of her college career.
"From designing the album art to studying vocal works and recording the CD, this was truly one of the most amazing projects I have had the honor to be a part of in my college career," Petty said. "I learned more from this experience than I have from almost anything else."
Petty credits Kerns for his encouragement to make the CD. "He has always pushed us to do things outside of our comfort zone," she said. 
The CD "Songs Without Words" is available for purchase on Amazon and iTunes.
The UK School of Music at the UK College of Fine Arts has garnered a national reputation for high-caliber education in opera, choral and instrumental music performance, as well as music education, composition, and theory and music history.
MEDIA CONTACT: Whitney Hale, 859-257-8716; whitney.hale@uky.edu