UK Wind Ensemble, High School Ensemble Team Up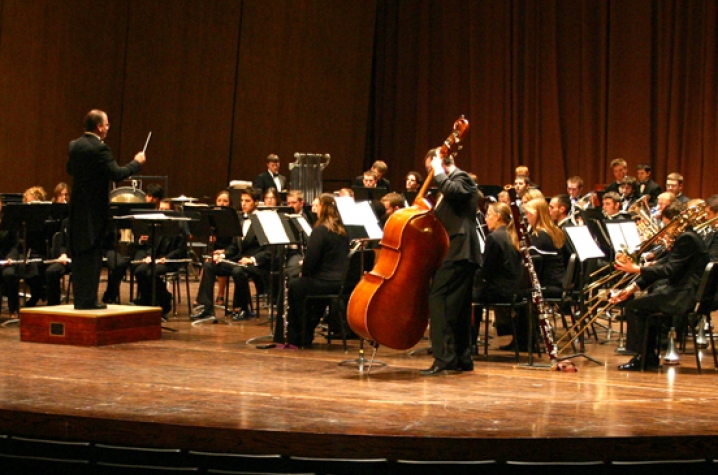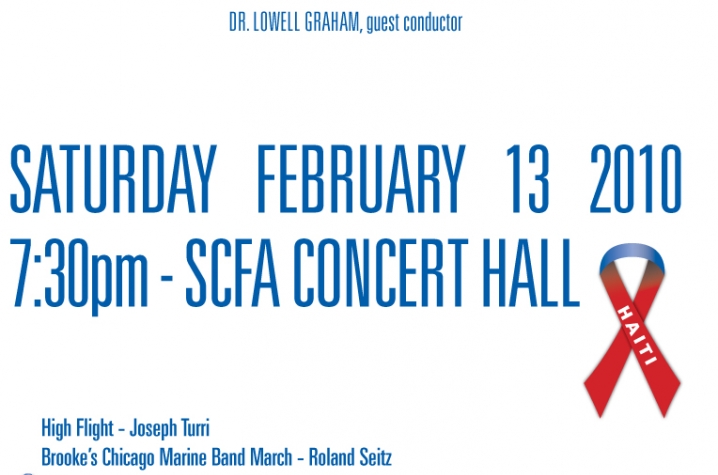 LEXINGTON, Ky. (Feb. 8, 2010) − The University of Kentucky Wind Ensemble begins its Spring Concert Series with two concerts featuring some of the best high school students in Kentucky, and guest conductor Lowell Graham from the University of Texas at El Paso (UTEP). The concerts are 7:30 p.m. Saturday, Feb. 13, and 3 p.m. Sunday, Feb. 14, in the Singletary Center for the Arts Concert Hall. Both concerts are free and open to the public. The Saturday concert includes a special performance dedicated to the people of Haiti.
The UK Wind Ensemble performs on Saturday, followed by a concert performance by the UK High School Wind Ensemble on Sunday. The Saturday program will include "High Flight" by Joseph Turrin, "When Jesus Wept" by William Schuman, and Symphony No. 7 by David Maslanka. After the devastating earthquake in Haiti, John Cody Birdwell, director of bands at UK, wanted to show his support for the Haitian nation by paying homage to the lost lives in the disaster, he will dedicate the performance "When Jesus Wept" to the Haitian people.
The UK High School Honors Wind Ensemble is a group of high school students from around Kentucky and the United States that meets in February for a weekend of music. To close the evening, the high school ensemble will be joined on stage by the UK Wind Ensemble to perform as a massive ensemble.
Birdwell, conductor of the UK Wind Ensemble, will share the podium for the weekend with Lowell Graham, chair of the Department of Music at UTEP.
The UK Wind Ensemble is made up of the finest wind and percussion performers in the UK School of Music. As the centerpiece of a band program, which has served the Commonwealth of Kentucky for more than 100 years, the UK Wind Ensemble continues a tradition of professional-level performances. They have performed at the College Band Directors National Association (CBDNA) National Conference in Athens, Ga., and Minneapolis, Minn.; the CBDNA Southern Division Conferences in Mississippi and North Carolina; and the Kentucky Music Educators Association Conference held annually in Louisville. In 2006, the UK Wind Ensemble performed at the CBDNA Southern Division Conference in Tennessee. In the summer of 2008, the Wind Ensemble toured the People's Republic of China and performed in Shanghai, Beijing, and other venues in celebration of China's hosting of the Olympic games.
For more information on either concert presented by the UK Wind Ensemble, contact the UK Band Office at (859) 257-2263, or visit them online at www.ukbands.org.