Ralph Eugene Meatyard Sets the Stage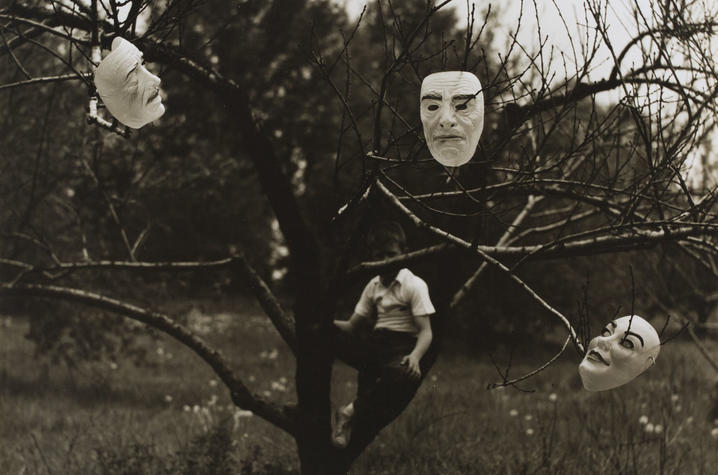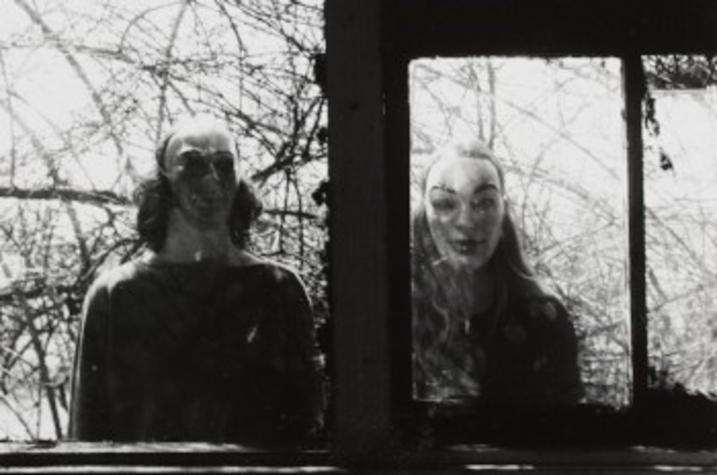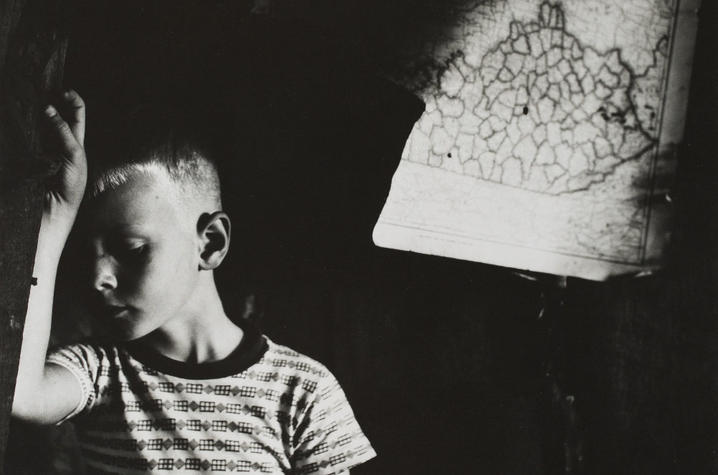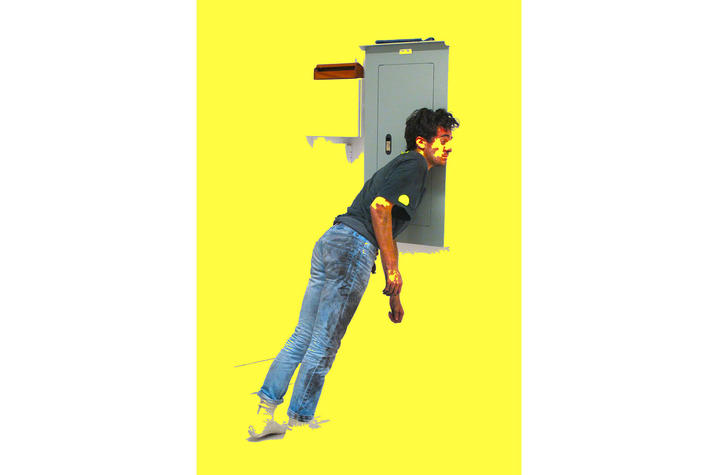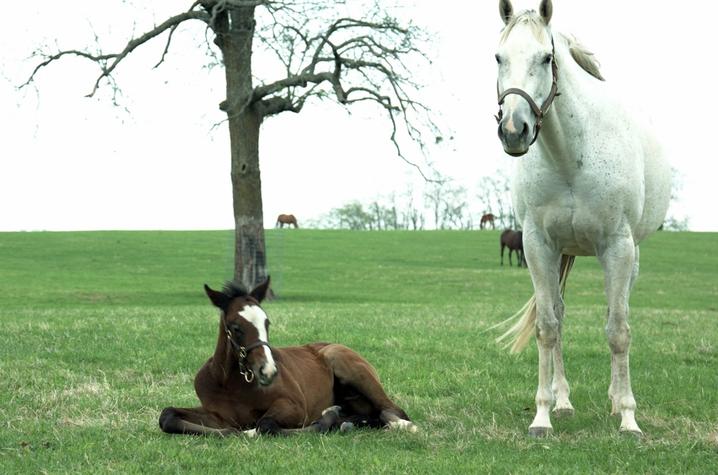 LEXINGTON, Ky. (Sept. 7, 2018) —The University of Kentucky Art Museum will mount the largest exhibition of photographs by Ralph Eugene Meatyard ever presented in his adopted hometown. The exhibition will be on view from Sept. 8-Dec. 9, 2018, and occupies the entirety of the museum's second floor, in the galleries usually reserved for the permanent collection. This survey of one of the 20th century's most compelling photographers is complimented by a related exhibit featuring a range of artists inspired by Meatyard's images and his working methods. In addition to these installations, Alix Pearlstein's recent commissioned film, "Grass," will be on view. It was shot over a three-day period at Lexington's Mill Ridge Farm.
"Ralph Eugene Meatyard: Stages for Being"
Ralph Eugene Meatyard (1925-1972) made his living as an optician in Lexington while creating enigmatic photographs featuring friends and family members posed in abandoned places, often wearing masks or enacting symbolic gestures. His work took advantage of the local environment and dialogue with a robust group of peers, including Wendell Berry, Guy Davenport and Thomas Merton, among others. Meatyard was an avid reader, and his deep interest in abstract art, literature, theatre, history and Zen philosophy had a profound influence on the construction of his images.
"He picked the environment first," Christopher Meatyard says of his father's method. "Then he'd look at the particular light in that moment, in that place, and start composing scenes using the camera." Subjects were placed in the frame and given direction to move or stand still. The results are simultaneously tender, surreal and theatrical.
Meatyard's work has been widely exhibited at museums and galleries around the world, but he has not had a significant solo exhibition in his hometown. "Stages for Being" brings together 99 vintage prints from the 1950s and 60s, many which have not been exhibited or reproduced before. These works reveal Meatyard's selection of local and regional architecture and outdoor environments that frame the human body to create provocative moments of enigmatic narrative.
The implied stories in Meatyard's work can be used as jumping-off points for various productions that can broaden the ways in which his images are understood and appreciated. This exhibition nurtures that opportunity: two commissioned plays (by Kara Corthron and Silas House), poetry readings, concerts and other events will be presented in the museum throughout the fall.
This exhibition brings together a range of artists whose works can be linked to the photographs of Ralph Eugene Meatyard by way of his working methods and the psychological and poetic nature of his images.
Among these are the collaborative aspect of using family members and friends as models or "actors"; seeking out and utilizing architectural and natural settings for their stage-like potential; and his distinct combination of reality and dream-like and surreal conditions. Exhibiting artists include Roger Ballen, Mia Cinelli, Mara Eagle, Robert C. May, Guy Mendes, Didier and Francois Morelli, Laurel Nakadate, and Catherine Opie.
Alix Pearlstein's work in video and performance often brings together groups of actors to explore scripted and improvised movements and dialogue. The results possess a sense of purpose and restraint as the camera and participating bodies negotiate shared space.
In 2017, the UK Art Museum invited Pearlstein to visit Mill Ridge Farm, a family business in Lexington with a 50-year commitment to the breeding, care and cultivation of thoroughbreds and the education of audiences about the horse industry.
The result is a 30-minute film, shot over three consecutive days on a single field at Mill Ridge, occupied by the same group of mares and foals. Scenery, point of view, time of day and activity varies, along with a spectrum of associated moods, atmospheres and tones.
Pearlstein's approach to filming emerged through prolonged observation of the temporal conditions of the horses' daily lives and routines. This was founded on a premise to consider the field as a stage and the horses as actors. But with these actors there could be no directions, no notes or second and third takes — only responses. 
"Grass" will be shown as a projection in the small gallery downstairs at the museum, and while not exactly connected to the Meatyard exhibitions, it will offer another way of looking at bodies in space.
The UK Art Museum, located in the Singletary Center for the Arts at Rose Street and Euclid Avenue, is open 10 a.m. to 5 p.m. Tuesday through Thursday, 10 a.m. to 8 p.m. on Friday, and noon to 5 p.m. Saturday and Sunday. Admission is free but donations are encouraged. 
The mission of the UK Art Museum, part of the UK College of Fine Arts, is to promote the understanding and appreciation of art to enhance the quality of life for people of Kentucky through collecting, exhibiting, preserving and interpreting outstanding works of visual art from all cultures. Home to a collection of more than 4,800 objects including American and European paintings, drawings, photographs, prints and sculpture, the museum presents both special exhibitions and shows of work from its permanent collection. 
UK is the University for Kentucky. At UK, we are educating more students, treating more patients with complex illnesses and conducting more research and service than at any time in our 150-year history. To read more about the UK story and how you can support continued investment in your university and the Commonwealth, go to: uky.edu/uk4ky. #uk4ky #seeblue