The Ongoing Pursuit of Anti-Discrimination Work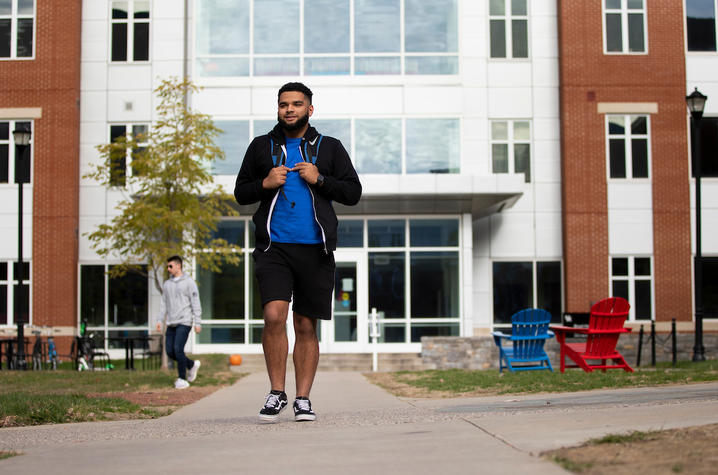 Nicole Martin, the director of the Inclusive Excellence Diversity Education (IEDE) unit, said it best.
"The work of our office is about learning and – most importantly – unlearning. When people seek the services of our office, I want them to know that they are asking for an education on 'anti-' work – anti-bias, anti-oppression, anti-discrimination. We are invested in helping to develop oppositional practices. It is oppositional work."
This is important and often difficult work that strives to help individuals understand preconceived biases and racist tendencies that, after years of developing, must be unraveled.
We all must have the humility to look intrinsically with a lens that magnifies these biases—even if it may make us uncomfortable. We must recognize that, as we unlearn, this feeling of being uncomfortable will never compare to the pain and hurt minoritized and marginalized populations have felt for centuries.
In doing this work, Nicole will build upon the seminal work of the Unconscious Bias Initiative (UBI) within the Office for Institutional Diversity (OID), with the goal of positively impacting our entire campus community.
It reflects the greater role OID plays on campus—providing outreach, information and support that fosters a community of inclusion and belonging.
Nicole comes to us with a strong background in diversity education, previously serving as a faculty instructional consultant to support the initiative "Critical Conversations Around Race and Teaching" for the Center for the Enhancement of Learning and Teaching (CELT) at the university.
Established in 2016, the UBI was part of a campus-wide effort to fulfill the goals outlined in UK's 2015-2020 Strategic Plan. Before, UBI was a stand-alone offering. Now, under IEDE, unconscious bias becomes part of an expanded, sustained and collaborative effort to enhance equity and inclusion across campus.
Perhaps the most important takeaway of this transition is that the work of anti-discrimination is an ongoing pursuit, which is why we take an educational approach to all initiatives and resources provided through our office.
Our work with the university community will serve more than 50,000 individuals, including students, faculty and staff, as well as the medical campus and those working in UK extension offices across all 120 counties in Kentucky.
We encourage our community to follow IEDE's social media pages: Instagram, Twitter, and Facebook. 
To sign up for our IEDE newsletter to stay updated on educational offerings, news, and best practices can be found here.