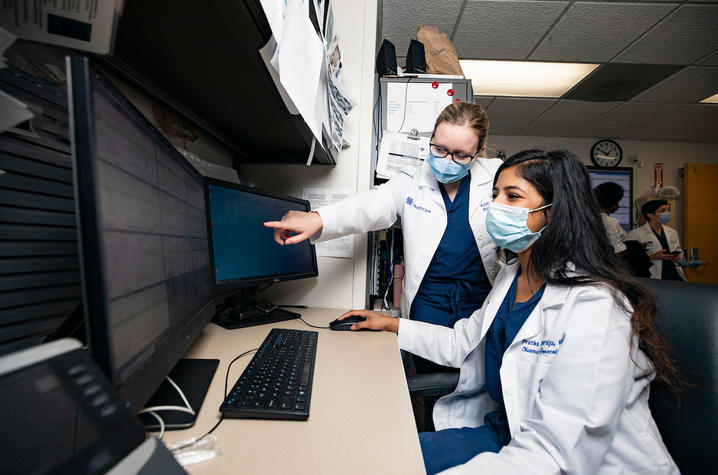 The celebration of Women's History Month began in 1987 when the National Women's History Project petitioned for the entire month of March to be designated as a time to honor the achievements of women. (Library of Congress)
Throughout history, women have faced a distinct set of challenges while continuing to make crucial contributions to our communities in both private and professional settings.
This month — and every month — we celebrate and honor the women of this institution, recognizing their remarkable achievements that have shaped our futures. 
And, we know that our growth as Kentucky's university would not have been possible without their contributions, both in our UK community and beyond. 
In 1865, the University of Kentucky was established as the Agricultural and Mechanical (A&M) College of Kentucky (also referred to as State College). The first women were admitted to A&M in 1880, and eight years later, Belle C. Gunn earned the first baccalaureate degree awarded by State College to a woman.
Born Arabella Clement Gunn, the Lexington native spent her childhood on a farm near Shelbyville, Kentucky. While living in Shelby County, she attended the well-respected Science Hill Academy for girls. Her family returned to Lexington in the early 1880s, and Gunn attended the public schools of Lexington and Sayre Institute.
When asked whether she would like to sit on the platform for Commencement with her male classmates, her response was brief and pointed. "I've been through four years in classes with them, and I don't see why I shouldn't sit on the platform with them now."
Belle C. Gunn bravely and boldly forged the path for the generations of women who would enroll at the University of Kentucky after her. To this day, Gunn's legacy continues to influence students in fruitful ways, including a living learning program named in her honor. (https://www.uky.edu/housing/agriculture-community).
The University of Kentucky is continually grateful for and emboldened by the exceptional women who help this place live up to its promises.