1960s Japanese Films Come to Lexington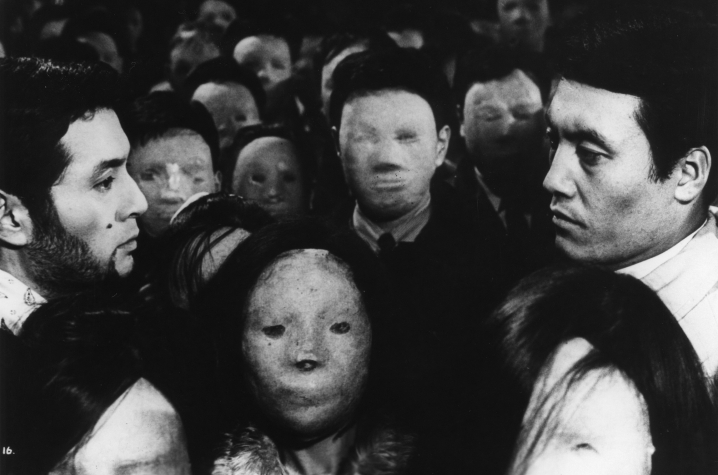 LEXINGTON, Ky. (Oct. 20, 2010) −The University of Kentucky Asia Center and Japan Studies Program are bringing "Japanese Films of the 1960s" to Lexington through the Japan Foundation's sixth annual film series. 
From Oct. 21 to Nov. 18, five films will be shown on Thursdays at 9:30 p.m. at the Kentucky Theatre at 214 E. Main St. in downtown Lexington. Admission is free.
The films represent the work of five important directors working in five different genres:
Oct. 21- "The Face of Another," a science fiction film directed by Teshigahara Hiroshi
Oct. 28- "Kwaidan," a horror film directed by Kobayashi Masaki
Nov. 4- "Yearning," a drama directed by Naruse Mikio
Nov. 11- "Age of Assassins," a comedy directed by Okamoto Kihachi
Nov. 18- "The Fort of Death," an action film directed by Kudo Eiichi
On Nov. 23, UK Japan Studies faculty member, Masamichi Inoue, will lead a lecture and discussion to connect these films and their cultural context at 12:30 p.m. in 212 White Hall Classroom Building. This event is also free and open to the public. 
The 1960s were a distinctive decade in Japanese cinema, when independent creativity and collaboration among artists blossomed while the large studio productions declined after the introduction of television.  The "Japanese Films of the 1960s" series presents a unique opportunity to screen hidden gems from this period.
For more information on the film series visit the Asia Center website: www.uky.edu/Centers/Asia/events/JF_Films_1960s.php
The UK Asia Center works with UK to prepare the Commonwealth for the global economy. The center develops new curricula about Asia at UK, sponsors Asian cultural events, trains K-12 teachers in how to teach about Asia, develops partnerships with universities in Asia and offers UK students scholarships to study abroad in Asia.