College of Education's P20 Innovation Lab Recognized Nationally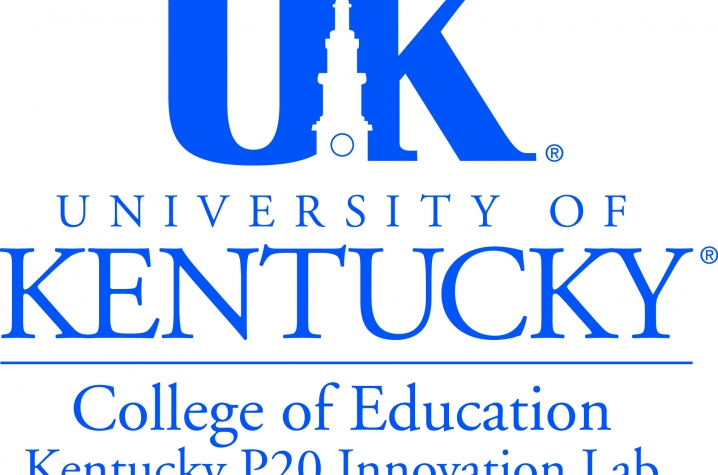 LEXINGTON, Ky. (Aug. 22, 2012) — The University of Kentucky College of Education is among a group of state education agencies recognized by the Partnership for 21st Century Skills.  Kentucky was presented the partnership's annual award for Best 21st Century Education Practice during its Institute.21 meeting last month.  The award acknowledges the college's Kentucky P20 Innovation Lab and its partnerships with state agencies and institutions, including the Kentucky Department of Education, the Council on Postsecondary Education, and others working in collaboration to promote innovation and transformation in Kentucky.
Institute.21, a day-long summit and best practices awards ceremony, precedes the Council of Chief State School Officers' 2012 Summer Institute and recognizes leadership states in implementing P21's comprehensive 21st century skills framework. Presented in recognition of state achievement in 21st Century Education, these awards acknowledge the efforts of P21 Leadership States to integrate 21st Century Skills into their policy, practice and professional development.
Kansas, for the state's Innovating 21st Century Accreditation;
Kentucky, recognizing the P20 Innovation Lab Partnership;
North Carolina, recognizing the 2012 READY Outreach Program;
Vermont, for the state's High School Completion Program; and
Wisconsin, recognizing the state's Every Child a Graduate program.
Recognition of Achievement in 21st Century Education John Wilson Award was presented to North Carolina for the state's innovative Blended Learning Program. 
"These initiatives provide excellent examples of the implementation of the P21 Framework across our leadership states," said Tim Magner, executive director of P21, "and P21 is pleased to recognize and celebrate the states' commitment to implement learning models that integrate core academic content mastery (the 3 R's) — and the complex skills required for student success in school and the workplace — critical thinking and problem solving, collaboration, communication, and creativity and innovation (the 4 C's) —  into classrooms across the country."
Institute.21 seeks to deliver the leadership and guidance necessary for states to enact workable approaches to 21st century learning, as well as a timely opportunity to fuel innovative and effective thinking around the future of teaching and learning.
About the Kentucky P20 Innovation Lab:
P20 relies upon the world-class research and expertise of the UK College of Education's faculty, students and staff.
P20 builds a bridge between school districts and the UK College of Education to enable an easy exchange of information between schools and higher education.
P20 faculty and staff design and offer a Next Generation Leadership Academy for school leaders to build capacity to design new systems for learning.
P20 helps create iZones within school districts. iZones allow college faculty and school personnel to work together to redesign and rethink current policies, practices and programs to support 21st century learners.
Why is P20 needed?
Many increasingly recognize one primary challenge: schooling and instruction are mass-produced, expecting students of various abilities, support systems and interests to progress through the same educational program at the same pace without sufficient regard to their individual learning needs.
Information, once collected in reference books and distilled by teachers, is now everywhere, which changes the roles of teachers and schools.  Even the most specialized topics and guidance are only a few keystrokes away.
In Kentucky, only 83.91 percent of students complete high school and only 32 percent of Kentuckians ages 25-34 have a college degree.
Routine jobs are increasingly disappearing to low wage countries or automated systems.
 
To succeed in the global economy today's students must be prepared to problem solve, work collaboratively, and to be creative and self-motivated.  They will be required to produce evidence of competencies for required work.
How do we do school differently?
P20 roots out what doesn't work and replaces it with ways of learning that will prepare all students for college and careers.
P20 gives students a voice in designing the future of their education. When high school students were recently interviewed about how to do school differently, they were so stuck inside the model they have been part of for 15 or so years, they couldn't think differently.  We are finding ways to get from students what they really want from school – not just a version of what they think school is supposed to be.
P20 builds upon existing and emerging infrastructures in Kentucky that will make this work sustainable over time.
Early Success Stories:
One of the first P20 iZone schools, Eminence Independent, is implementing some of the following changes:
Partnership with Bellarmine College to offer college-level courses to qualified students with no cost to students;
Redesigned Master Schedule (Core classes three days per week. Benchmark ready students take classes two days a week on Bellarmine's campus);
Wi-Fi on school bus transporting students to Bellarmine College in Louisville;
One-to-one technology devices (Mac-Book Pro) for all high school students;
Students trained to give feedback on educational experiences using Twitter;
Student and Teacher Voice Teams for input in district decisions;
Standards-Based Report Cards; and
Working with sister school in England on using results from student aspirations surveys to better engage students in learning.

 
MEDIA CONTACT: Jenny Wells, (859) 257-5343; Jenny.Wells@uky.edu