DanceBlue is Just Around the Corner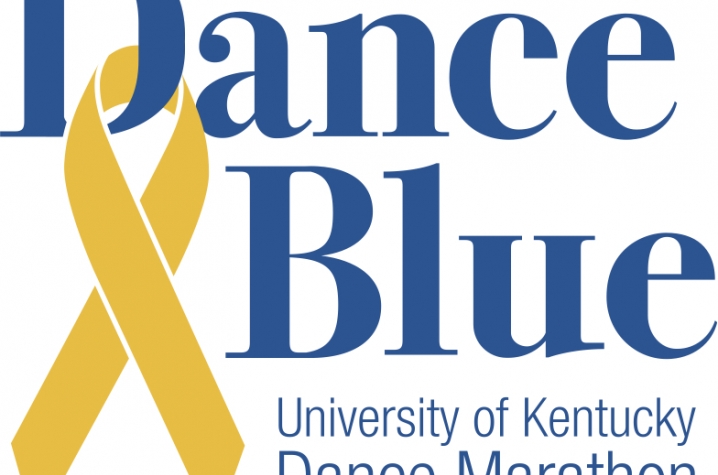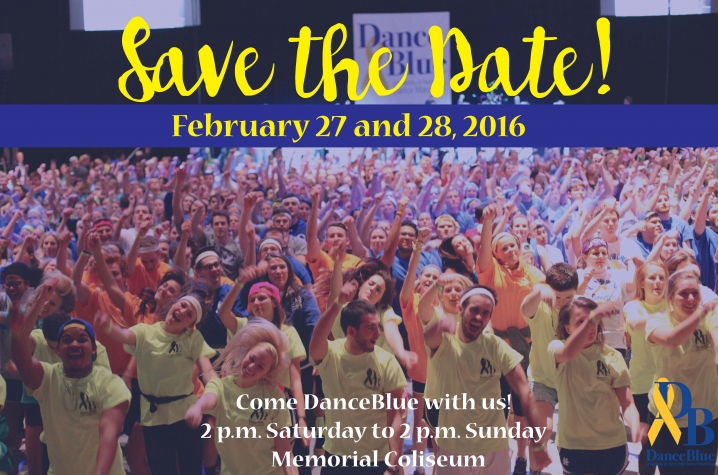 LEXINGTON, Ky. (Feb. 12, 2016) — After over a decade of fundraising and advocacy "For The Kids," DanceBlue is gearing up for its best marathon yet.
DanceBlue is a 24-hour no siting, no sleeping marathon. All of the money raised by DanceBlue goes to the Golden Matrix Fund, which benefits the DanceBlue Kentucky Children's Hospital Pediatric Hematology/Oncology Clinic and cancer research. Students fundraise year round in order to participate.
The 2016 DanceBlue Marathon will take place Feb. 27-28, in Memorial Coliseum. Dancers will stand up at 2 p.m. Saturday and won't sit until 2 p.m. Sunday. This is DanceBlue's 11th marathon. Since the first marathon in 2006, DanceBlue has raised over $8.2 million dollars.
The marathon is open to the public from start to finish but only dancers are allowed on the floor of Memorial Coliseum. Family and friends of dancers are welcome and encouraged to come support their loved ones.
"Support in the stands is one of the most vital parts of the marathon," said DanceBlue Overall Chair Erica Shipley. "Not only is it a support system for our dancers who might just need a smile to get them through the next hour, but it also shows our families that the University of Kentucky and the community are there for them during the trying times of cancer. It is really what makes DanceBlue a celebration across the Commonwealth." 
DanceBlue is a program housed in the Center for Community Outreach. The CCO seeks to serve, connect and unite UK with the surrounding community in collaborative efforts to promote lifelong community service. For more information about the CCO, visit www.ukcco.org. Connect with the CCO on Facebook here and on Twitter at https://twitter.com/ukcco.
Give to DanceBlue here and connect with DanceBlue on Facebook at www.facebook.com/danceblue and on Twitter at https://twitter.com/UKDanceBlue and on Tumblr at danceblue.tumblr.com. You can also follow DanceBlue on Instagram. 
MEDIA CONTACT: Katy Bennett or Rebecca Stratton, katy.bennett@uky.edu or rebecca.stratton@uky.edu, 859-257-1909/859-323-2395