Farm Road Detour to Begin Monday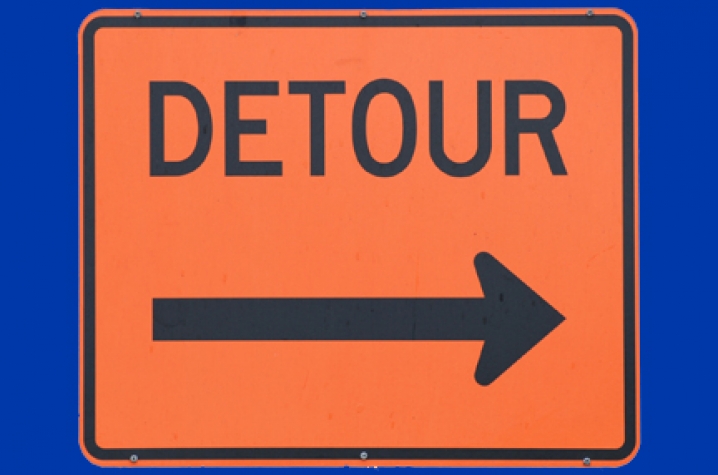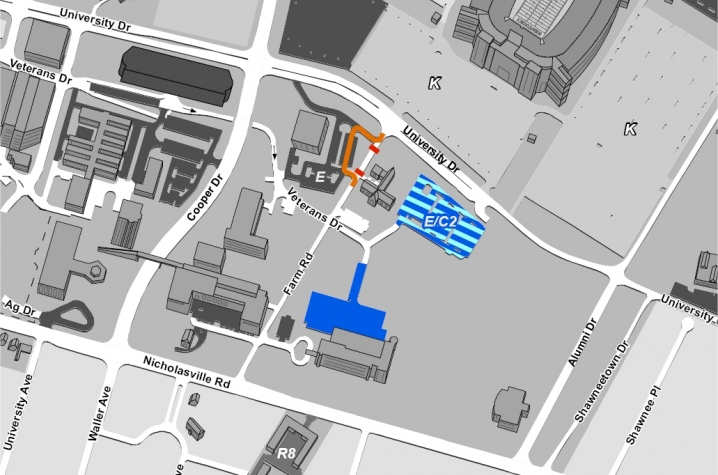 LEXINGTON, Ky.  (Aug. 28, 2009)  -- Due to the replacement of campus steam lines, the portion of Farm Road between University Drive and Kentucky Tobacco Research and Development Center (KTRDC) will be closed beginning Monday, Aug. 31. 
Traffic will be permitted to turn from University Drive onto Farm Road. However, vehicles doing so must make an immediate right turn (see map below).
The project is expected to be completed by Friday, Sept. 4. However, as always, construction is weather-dependent and delays are possible. For more information, contact: Chrissie Balding Tune at (859) 257-3512 or e-mail Chrissie.Tune@uky.edu.