Girls to Focus on Science Careers at GEMS Event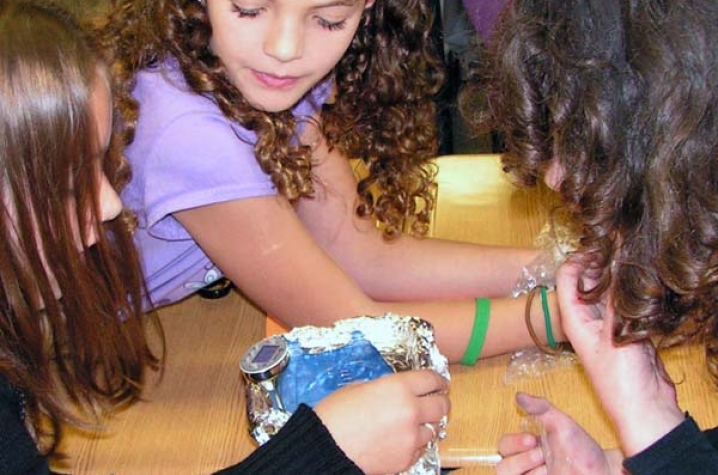 More than 200 elementary-, middle- and high-school girls will attend this event encouraging science careers.
LEXINGTON, Ky. (Nov. 5, 2009) − The University of Kentucky's Girls Enjoy Math and Science program (GEMS) is bringing more than 200 elementary-, middle- and high-school girls to campus Saturday, Nov. 14, for a day focusing on careers in engineering, chemistry, nursing, physics, medicine and other science-related fields.
Activities begin at 10 a.m. with registration, followed by the opening ceremony at Worsham Theatre in the UK Student Center Annex. The keynote speaker will be Crystal Martzall, project manager for the Kentucky Commission on Women.
The girls will then enjoy hands-on activities in a variety of locations, such as the Ralph G. Anderson Building, F. Paul Anderson Tower and the UK Center for Manufacturing Building.
Sessions will focus on computer programming, physics, pharmacy careers, robotics, electrical circuits and other topics.
The Girl Scouts of America is collaborating with the UK College of Engineering and the Center for Manufacturing on the event. Sponsors are the UK College of Engineering and Kentucky American Water Co.
For more information, contact Vicki Cooper at 859-257-6262 x 221, or via e-mail at vlcoop1@pop.uky.edu.