Kristyn Cherry to Deliver December Commencement Speech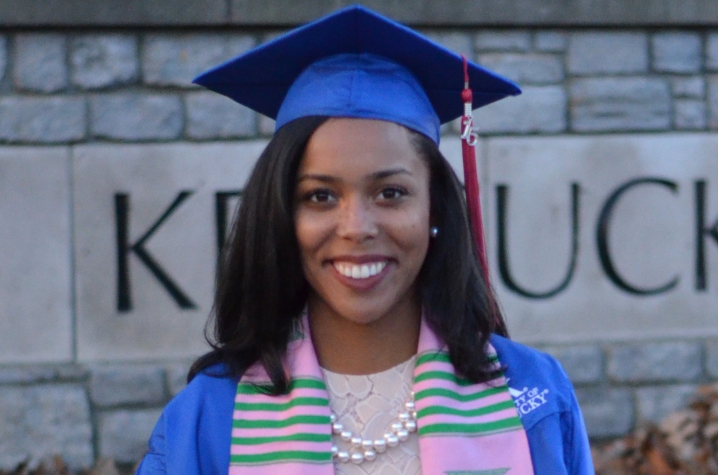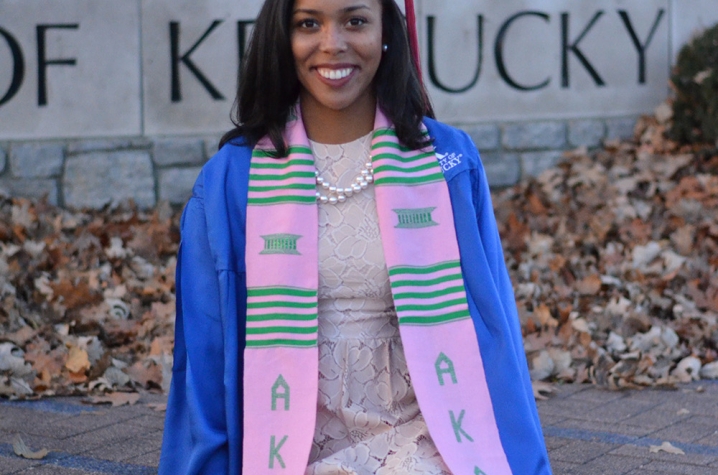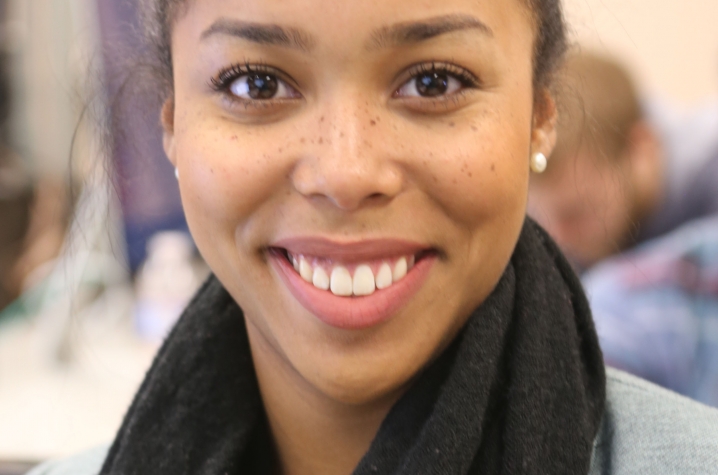 LEXINGTON, Ky. (Dec. 15, 2015) — University of Kentucky College of Communication and Information senior Kristyn Cherry will graduate this Friday with a degree in integrated strategic communication while also taking part in an important UK Commencement tradition: serving as student speaker.
Cherry, from Stockbridge, Georgia, was selected among several candidates by UK President Eli Capilouto to represent her class at the December 2015 Undergraduate Commencement Ceremony. Capilouto called Cherry personally to deliver the good news.
"When I heard him say that I would be the speaker, I cried. I didn't want him to know, so it was a silent cry," Cherry laughed. "I felt overwhelmingly blessed. I felt like my purpose for coming to UK had been solidified."
While there's much to say about her UK experience, Cherry decided to focus her speech on one topic: love.
"I want to remind them that we are here on this earth to love one another," Cherry said. "Whether that's through physical acts of love, or sharing your passion with the world, or serving others. At the end of the day, it's cliché, but love conquers all. And as graduates from UK, we can all make a difference in this world if we remember that."
As a first-generation college student, Cherry made the decision to come to UK after she attended a luncheon with President Capilouto at a recruitment event in Atlanta.
"It was there I found a university and people who were as invested in me as I was in my future," Cherry said. "I took a campus visit a few weeks later and was sold!"
Cherry said her biggest challenge coming to UK (besides adjusting to the winter weather) was redefining herself within her new environment, and dealing with the highs and lows that naturally occur with such a transition. But she said the people she met along the way made it all worth it. She even went back to Atlanta her sophomore year to speak to prospective UK students.
"I love that this university is truly all about its students," Cherry said. "There are students here on campus doing some amazing things, making strides to improve this community and this nation. We have some incredible talent here and our administration knows and cares about them. That's rare."
Cherry has been very involved on campus during her time at UK, serving as a Wildcat Ambassador for the UK Office of Undergraduate Admission and Registrar, member of the K Book editorial board, director of Multicultural Affairs for Student Activities Board, member of Alpha Kappa Alpha sorority, diversity liaison for Student Government Association, promotional coordinator for UK Homecoming Coalition, and intern for UK Public Relations and Marketing.
"Over the past few years here at UK, I've really found my passion in sharing my voice in hopes to inspire change," Cherry said. "In each of my leadership positions, I always make sure to remind myself that my goal was to open the hearts and minds of my peers, whether that be through creating relationships, programming events, or speaking to the public. My end goal has always been to improve the people and culture of this campus. So, speaking at Commencement seemed like the perfect way to share my voice for the last time here on campus."
The December 2015 Commencement Ceremonies will be held Friday, Dec. 18, in Rupp Arena. The Graduate and Professional Commencement Ceremony will take place at 10 a.m., followed by the Undergraduate Commencement Ceremony at 3 p.m.  The ceremonies will also be live streamed on UKNow.
For more information about the December 2015 Commencement Ceremonies, visit www.uky.edu/Commencement. 
MEDIA CONTACT: Jenny Wells, 859-257-5343; jenny.wells@uky.edu