Athletics Budget Next Step in Collaboration to Meet Growing Needs of Campus, Students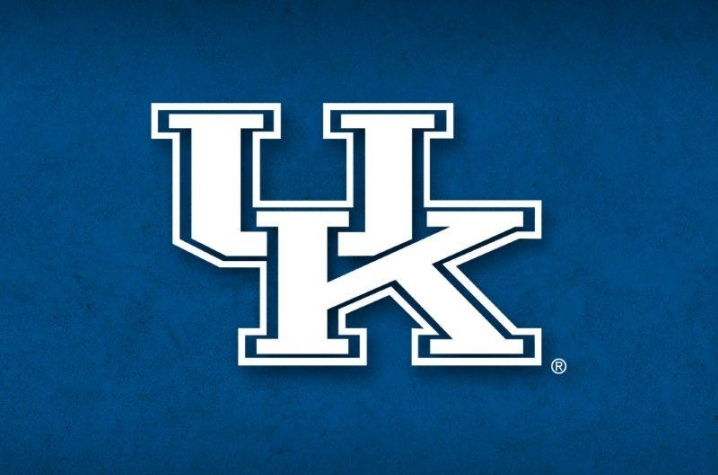 LEXINGTON, Ky. (June 19, 2015) — Two years ago, University of Kentucky President Eli Capilouto and Athletics Director Mitch Barnhart created a collaboration unlike any other in higher education — a major athletics program funding nearly two-thirds of a more than $100 million academic science building.
Now, with a $123 million 2015-2016 athletics budget, Capilouto and Barnhart are further expanding their efforts as part of a series of strategic initiatives to deepen the commitment to student athletes, upgrade facilities throughout the campus, and create more green space as part of the university's far-reaching master plan.  The budget was approved Friday as part of the overall UK budget.
"Our athletics program, under the leadership of Mitch Barnhart, is unceasingly devoted to the idea that we can leverage our considerable attributes for larger institutional goals," Capilouto said. "After all, our collective goals are based on a strong sense of shared values. And this budget — like the larger institutional budget — reflects a steadfast commitment to putting students first in everything that we do."
"As Dr. Capilouto says, we are the university for Kentucky. And that means a commitment to all students and to our state," Barnhart said. "We are operating, at all levels, in the midst of increasing challenges and obstacles and strategic initiatives such as those we've been able to forge together are critical to enabling all of our students to reach their potential."
Specifically, the $123 million athletics budget — part of UK's $3.4 billion budget approved by the Board of Trustees — begins planning and initial funding for:
$3.7 million in annual funding of debt service for the Academic Science Building, which will open in the heart of campus in 2016 and serve more than 35,000 students annually.
Funding of $1.7 million in academic scholarships annually, providing more than $2 million a year in revenue from licensing, and $500,000 in funding each year for radio ads to promote the university.
Continued full funding of athletics scholarships — including funding for the so-called full cost of attendance for scholarship athletes — while also paying millions annually for service assessments and for direct expenses such as utilities and maintenance of facilities.
Up to $800,000 for the design phase of an expanded and renovated Hilary J. Boone Tennis Center. The current facility doesn't have enough courts to accommodate college matches. The expansion will add two courts and additional seating. It will cost an estimated $8 million and will be paid for through athletics funding and philanthropy.
Up to $4 million for the design of a new baseball stadium, which will be constructed near the UK soccer and softball fields — part of a growing and dynamic athletics complex. The 4,500-seat stadium will cost about $40 million and will be funded by UK athletics resources and private fundraising efforts. The current baseball facility is among the smallest in the Southeastern Conference.
Importantly, expediting the construction of a baseball stadium in a new location will allow the university to re-capture critical green space for students and other uses on campus, said Eric N. Monday, UK's executive vice president for finance and administration. The university's master plan sets forward a long-term vision for facility renewal, green space and improved mobility through a more sustainable and efficient transportation system.
The athletics budget is about $15 million more than last year — the result of an anticipated $10 million increase in revenues from UK Athletics multimedia and other contractual rights and a proposed increase in ticket prices for men's basketball games. The increases — $110 for an upper level seat and $195 for a lower-level seat — are the first in three years and will generate a little more than $2.5 million. UK basketball ticket prices remain at or below other premier programs such as Duke University, UCLA and the University of Kansas.
UK currently has underway or is about to begin more than $1.7 billion in construction of living, learning and academic and research facilities across the campus. Nearly $1.6 billion of that facilities transformation is being paid for with university resources, private fundraising or through partnerships like those with UK Athletics.
"We are stronger when we leverage our resources and capacities together," Monday said. "New and renovated facilities will create a better environment for our athletes who are competing in the best conference in America. More green space on our campus will create a better living and learning environment for our entire campus, but particularly our students. And increased revenue opportunities will allow us to remain competitive in an increasingly challenging environment."