Author Thomas Ricks Gives Inside Account of Iraq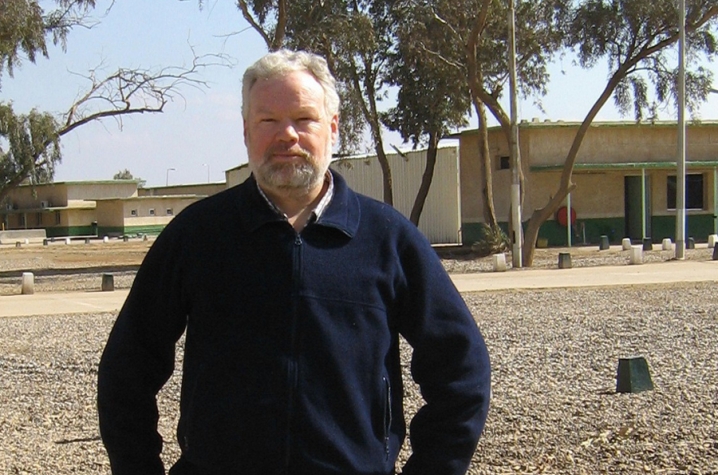 LEXINGTON, Ky. (Feb. 12, 2010) — "The events for which the Iraq war will be remembered…have not yet happened," concludes General David Petraeus at the close of Thomas Ricks' book "The Gamble: General Petraeus and the American Military Adventure in Iraq."  Ricks, who also is a Pulitzer prize-winning journalist, will discuss those "events" and the situation in Iraq from 7:30 to 9 p.m. Monday, Feb. 15, at the University of Kentucky's WilliamT. Young Library Auditorium. 
The presentation, arranged by UK's Patterson School of Diplomacy, offers a unique opportunity for students and local community members to hear a firsthand perspective and analysis of this enduring conflict.  Patterson School Director Carey Cavanaugh noted that "Ricks' access to the top U.S. military and civilian leadership in Baghdad was unprecedented.  He witnessed a radical shift in military policy -- led by a handful of energetic officers and analysts -- that truly changed the course of a failing war."
Petraeus gave Ricks privileged access to himself and his team for two years resulting in a vivid chronicle of the war.
Ricks worked as a military correspondent for The Washington Post and The Wall Street Journal.  He is currently is a contributing editor at Foreign Policy magazine and a senior fellow at the Center for a New American Security. In addition to "The Gamble," he is the author of the best-seller "Fiasco: The American Military Adventure in Iraq, 2003-2005" and "Making the Corps." 
Immediately following the presentation, Ricks will be available for book signing. UK bookstore will have copies of "The Gamble" available for purchase at the event.