Boone Center Grill Set to Open April 9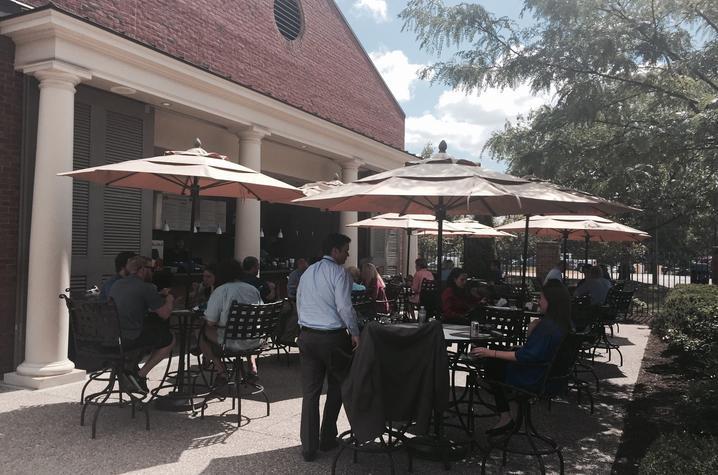 LEXINGTON, Ky. (April 3, 2018) — The Boone Center Grill at the University of Kentucky will open for the season Monday, April 9, 2018. Housed on the terrace at the Hilary J. Boone Center, the Boone Center Grill (BCG) offers a taste of the high quality, made from scratch food the Boone Center is known for. The BCG is open to everyone in the campus community. Membership is not required. 
Continuing this year is the BCG Rewards Card. Customers may get their BCG card punched each time they purchase an entrée. After six entrée purchases, customers will receive the seventh entrée free.   
Students, faculty and staff can enjoy chef-driven favorites on the terrace under umbrella tables or pick up an order to go. The BCG offers a local beef burger and meats that are free of antibiotics, GMO (genetically modified organisms) and nitrates/nitrites. The menu offers an array of selections, including the BCG burger, grilled local vegetable wrap, crispy fish tacos, fried green tomato BLT sandwich, baby kale and quinoa salad, local beers and more. Prices range from $6 to $9.
The BCG is open from 11:30 a.m. until 2 p.m. Monday through Friday, from April 9 through October, weather permitting. The BCG accepts cash, card, check and Plus account.
For more information visit the website at http://boonecenter.uky.edu or call 859-257-1133.