Calipari Speaks to College of Ag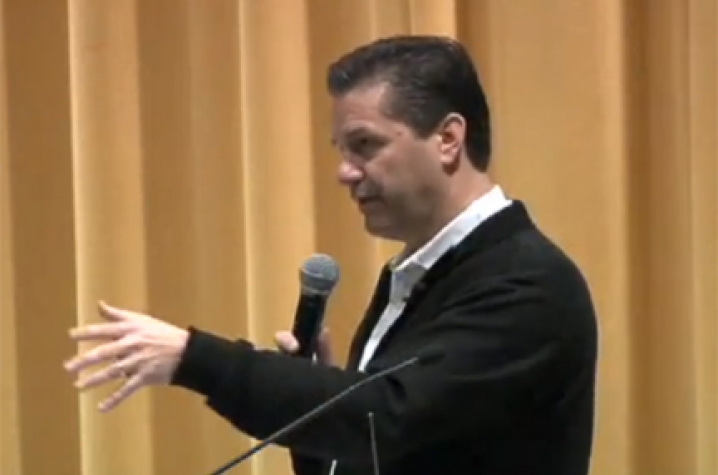 LEXINGTON, Ky. (March 2, 2010) –The University of Kentucky is a leader in many aspects. In the UK College of Agriculture, the Community and Leadership Development Program focuses on just that, leadership. When the instructor of the program was looking for a guest lecturer on the topic, she went no further than UK men's basketball coach John Calipari. In the past months, the Wildcats have been ranked at or near the top of college basketball polls, due to the leadership of first-year UK coach John Calipari.
Calipari accepted the invitation much to the delight of department instructor Grace Gorrell. He spent more than an hour talking with the students about leadership and taking questions from the audience, which also included students from other classes in the Community and Leadership Development program.
"It showed me that one of his priorities is to connect with our students. It was just direct communication, and he could not have been more gracious," said Gorrell. 
To see a video of Calipari at the College of Agriculture Community and Leadership Development lecture, visit YouTube.
The Department of Community and Leadership Development is a multidisciplinary social science department that maintains active research, instruction, and extension programs on communities, youth and families, food systems, the environment, leadership, education, and communications. The program regularly hosts seminars and guest lecturers.
For more information on the Department of Community and Leadership Development, contact Grace Gorrell at (859) 257-3471 or their Web site, http://www.uky.edu/Ag/CLD/.