Change Communications Innovator to Lecture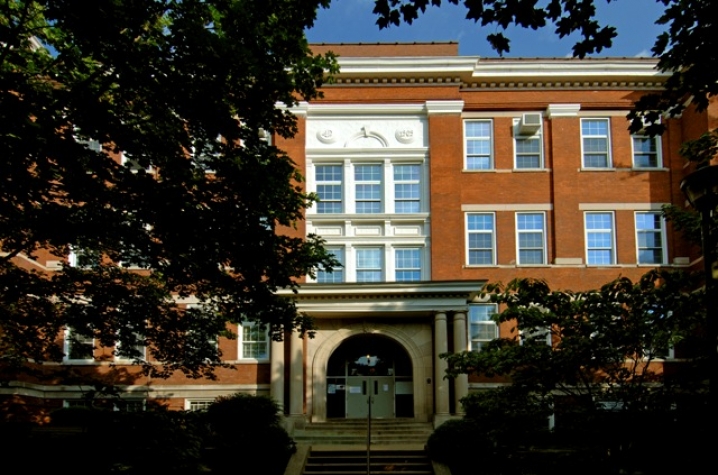 LEXINGTON, Ky. (Oct. 16, 2009) - The next lecture in the University of Kentucky College of Design Lecture Series (pdf) will be presented by a nationally recognized expert in workplace and cultural communications strategy, Kevin Knudson, of Perkins+Will. Knudson's lecture is scheduled for 6 p.m. Wednesday, Oct. 21, in 209 Pence Hall. The lecture is free and open to the public.
Knudson, who holds a bachelor's degree in interior design from the University of Minnesota College of Design, is the workplace and communication strategist for the Minneapolis firm Perkins+Will.
Knudson is nationally recognized for facilitating and implementing workplace and cultural change communications with many Fortune 500 companies. His unique brand of specialized employee engagement processes and communications have helped to align employees before, during and after a change with the business strategies and cultures that shape the places where they work.
His extensive, 20-plus year background in design, change and workplace behavior allowed Knudson to recognize the complex challenges, demands, and importance of communicating to large workforces undergoing change.
Successful transition of the culture and employees to the new workplace is key. Knudson's unique approach delivers impressive results. He helps organizations understand the steps to take in readying themselves for change and how to transition employees along the way.
Knudson works side-by-side with the client, planners and designers to define strategic messages with the goal to simplify the complexities involved with change, design and behaviors from the employee's eyes. The result is a highly spirited, branded and culturally-rich communications program that builds understanding, acceptance and excitement at all levels of the organization.
In conjunction with the lecture, the School of Interior Design will host an open house Oct. 21. These festivities run from 10 a.m. through the 6 p.m. lecture. Individuals who plan to attend the open house are asked to RSVP online on the event's Web site at www.uky.edu/Design/IDopenHouse/.
For more information on the Kevin Knudson lecture, call the UK College of Design at (859) 257-7617.