College of Public Health Celebrates Outstanding Alumnus April Young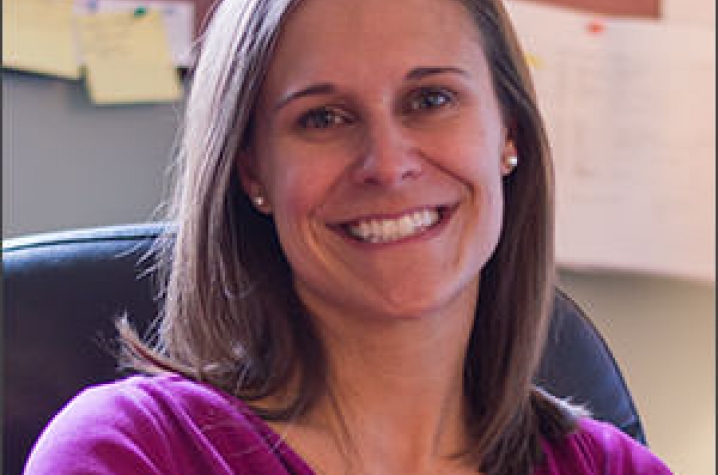 LEXINGTON, Ky. (April 24, 2015) — The University of Kentucky College of Public Health has selected April M. Young, Ph.D., as the 2015 recipient of its Outstanding Alumni Award. 
The College of Public Health established its Outstanding Alumni Award program in 2013 to recognize extraordinary alumni who have made outstanding contributions in public health at the local, state, and national or international level.
Young, an assistant professor in the Epidemiology Department of the College of Public Health, graduated with her master's degree in health behavior and epidemiology from the University of Kentucky in 2010. Young received a doctoral degree in health behavior and epidemiology from Emory University in 2013.
Young's research interests have included vaccine acceptance, substance abuse, HPV and HIV. She has studies populations as near as Appalachia and as remote as Nairobi, Kenya.  Her current research focus is on the application of social network analysis to the behavioral aspects of infectious disease transmission.
In addition to her accomplishments as a researcher and scholar, Young has a strong desire to teach and mentor students, and this was the most important factor in her decision to pursue a career in higher education. 
"Dr. Young has an incredibly bright academic future," Richard Crosby, Ph.D., chair of the Department of Health Behavior at the UK College of Public Health, said. "Her eagerness and dedication is surpassed only be her sharp intellect."
A reception honoring Young will be held Friday, May 1, from 2-4 p.m.  at the Hilary J. Boone Center. The reception is open to interested members of the campus community. RSVPs for the event can be made by April 28 by clicking here.
MEDIA CONTACT: Elizabeth Adams, elizabethadams@uky.edu