Biomass-to-Energy Short Course Offered in West Liberty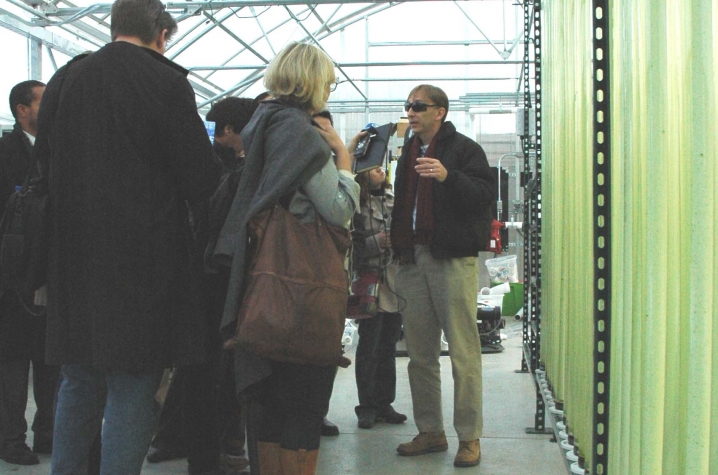 LEXINGTON, Ky. (March 29, 2010) − The University of Kentucky Center for Applied Energy Research (CAER) will host a one-day overview short course on converting biomass to energy at the Regional Enterprise Center in West Liberty from 9 a.m. to 5 p.m. Wednesday, April 14.
The course, which is open to the public, will discuss opportunities available in the emerging biomass and biofuels industry. It will have particular appeal to farmers, engineers, mine operators, loggers, landowners, government officials, educators, students, economic development leaders, energy business people and small business people.
"Eastern Kentucky's abundance of biomass may provide agriculture and small business concerns with additional economic opportunities," said CAER Director Rodney Andrews. "This indicates a growing public interest in this emerging energy development sector. Our West Liberty Regional Office has been promoting the area's renewable energy resources and working with interested parties to enhance economic development potential."
Mark Crocker, the center's associate director for biofuels and the short course organizer, said, "This course gives a broad introduction to using biomass for energy. Current and emerging technologies will be discussed. This includes bioethanol production from corn starch and other biomass, biodiesel and 'green' or 'renewable' diesel. We will also talk about new feedstocks like sweet sorghum and algae, and the economics of biomass use."
Both Andrews and Crocker will be among the presenters at the event.
The cost is $50.00 and includes a continental breakfast and lunch. Engineers can receive five professional development hours for an additional $25 fee.
For more details, go online to www.caer.uky.edu/events/biofuels2010.html or contact Teresa Epperson at 859-257-0200 or via e-mail at Epperson@caer.uky.edu.