Gov. Beshear Announces Allylix to Expand at UK's Coldstream Research Campus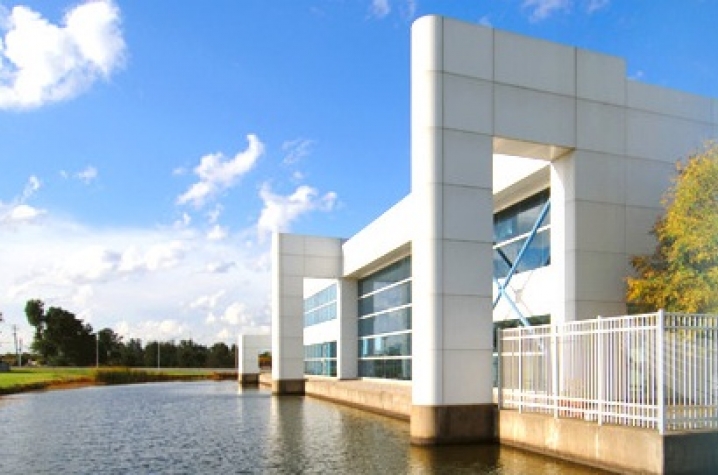 LEXINGTON Ky. (Oct. 3, 2012) – Governor Steve Beshear today joined local and company officials in Lexington to announce an expansion for Allylix Inc. The renewable chemicals company plans to add 14 full-time jobs, invest more than $1.6 million in the Commonwealth and add 3,700 square feet of laboratory space at the University of Kentucky's Coldstream Research Campus.
"Allylix is developing new technologies that can change industries, and that type of innovation is exactly what we embrace here in the Commonwealth," said Gov. Beshear. "We're thrilled at how successful this partnership has been and that Allyix is adding new jobs and expanding its research capabilities in Lexington to support its commercial products worldwide."
Allylix develops products for the flavor and fragrance, food ingredient, cosmetic chemicals, insect repellent and biofuel markets.
The company controls intellectual property with 62 issued patents and multiple U.S. and foreign applications. Allylix's platform technology allows it to engineer yeast strains that, through proprietary fermentation processes, produce a wide range of specialty chemical products.
"Kentucky has been a terrific place to grow a company," said Carolyn Fritz, CEO of Allylix. "In Lexington, we have had access to a highly educated workforce, top-notch facilities and funding; all in a region with a great quality of life for our employees."
To encourage the investment and job growth in Lexington, the Kentucky Economic Development Finance Authority preliminarily approved the company for tax incentives up to $300,000 through the Kentucky Business Investment program. The performance-based incentive allows a company to keep a portion of its investment over the term of the agreement through corporate income tax credits and wage assessments by meeting job and investment targets. 
"I am excited that Allylix is further investing in the community and creating new opportunities," said Sen. Julian M. Carroll, of Frankfort. "The community, along with the surrounding counties, will reap the rewards of economic growth with the company increasing its laboratory space at UK's Coldstream Research Campus. I also applaud Gov. Beshear for taking the lead to support our industry, their employees and their families."
"The Commonwealth has spent the better part of the last 10 to 12 years pursuing agricultural-related industries," said Rep. Ryan Quarles, of Georgetown. "We've seen more and more firms like Allylix come to Kentucky, and we are pleased our business climate allows them to expand their workforce and investment at Coldstream."
"Congratulations, Allylix, for finding a recipe for success in a tough, competitive industry by producing aromas and flavors that thus far only nature has been able to make," Lexington Mayor Jim Gray said. "This company is another example of UK brainpower producing good jobs. We're glad you're here and we look forward to continued growth."
"We have been pleased to work with Allylix over the years, and even more excited to see it progress through the business growth process, from the startup stage to commercialization and now to expansion," said Commerce Lexington Inc. president and CEO, Bob Quick. "The Bluegrass Business Development Partnership is proud to have Allylix in Lexington and excited to see its future success."
For more information on Allylix, visit www.allylix.com.
Information on Kentucky's economic development efforts and programs is available at www.ThinkKentucky.com. Fans of the Cabinet for Economic Development can also join the discussion on Facebook at www.Facebook.com/ThinkKentucky or follow on Twitter at www.Twitter.com/ThinkKentucky.
A detailed community profile for Lexington (Fayette County) can be viewed at http://www.thinkkentucky.com/EDIS/cmnty/index.aspx?cw=053.