Gov. Beshear Appoints Gatton as Lifetime Honorary Trustee on UK Board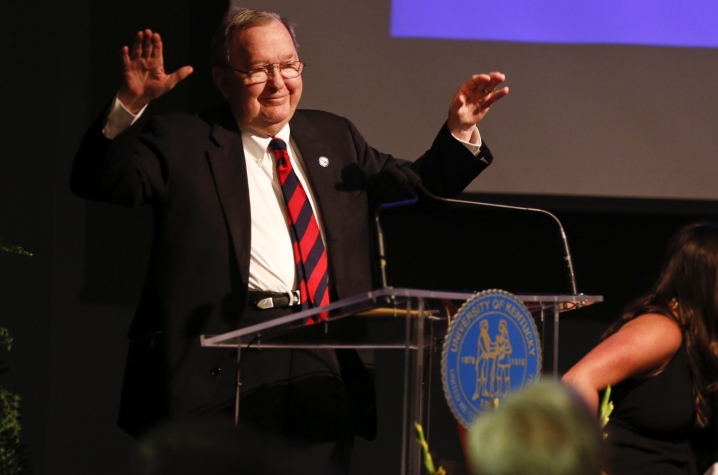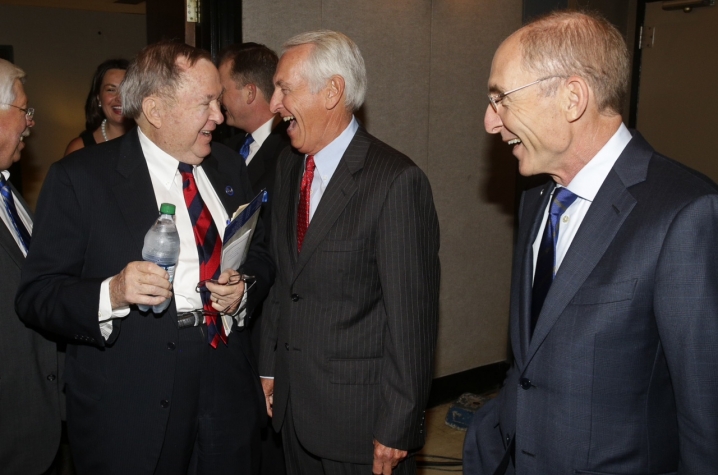 FRANKFORT, Ky. (June 26, 2015) — Governor Steve Beshear today appointed Carol Martin "Bill" Gatton as a lifetime honorary member of the University of Kentucky Board of Trustees.
"Bill's support for excellence in education at all levels is simply unparalleled," Gov. Beshear said. "A native Kentuckian and a proud UK alum, he has never forgotten that education played a key role in his success, and he's devoted his life to ensuring others have those same opportunities. By designating him an honorary trustee, his wisdom, counsel and guidance will continue to be an immeasurable benefit to the board as it governs one of our leading educational institutions in the Commonwealth."
"Bill Gatton's lifelong commitment to his alma mater as a leader, trustee and philanthropist without peer has transformed the University of Kentucky — for generations of students and their families and for the Commonwealth that we serve as the state's flagship institution," said UK President Eli Capilouto. "As an honorary trustee, we will continue to benefit from his wisdom and insights as well as his enduring and steadfast commitment to the university and Commonwealth, both of which have been the focus of his passion, energies and efforts for several decades."
Gatton is the single largest donor to UK in the school's history. His recent $20 million contribution for the construction of a new university student center, in addition to generous support for the renovation and expansion of the Gatton College of Business and Economics, bring his total philanthropy to UK to more than $45 million, with a total gift impact of nearly $57 million.
He also provided the founding donation for the creation of the Carol Martin Gatton Academy of Mathematics and Science at Western Kentucky University, which has been named the best high school in America for three years, and he was the lead donor to the Bill Gatton College of Pharmacy at East Tennessee State University.
To view the executive order making Gatton a lifetime honorary member of the UK Board of trustees, click here, or open the attachment below.