Happy Birthday WRFL! Radio Station Turns 25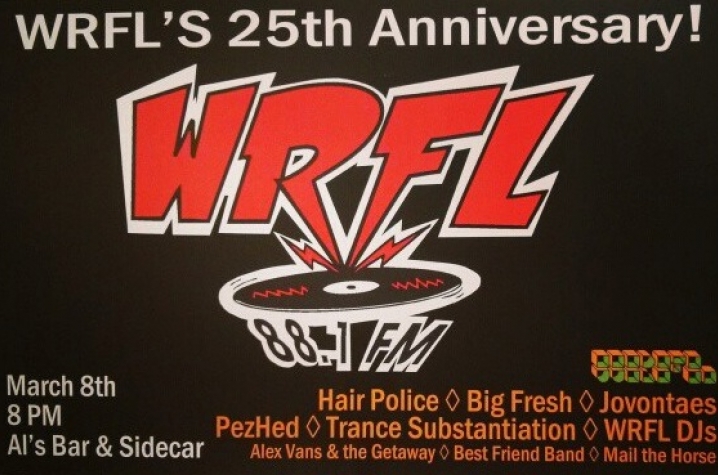 LEXINGTON, Ky. (March 7, 2013) ― WRFL 88.1, the University of Kentucky's college and community radio station, celebrates its 25th anniversary today, Thursday, March 7, 2013.
The day's celebrations will begin with a special edition of "Trivial Thursdays," featuring interviews with several of WRFL's founding staff members.  At 2 p.m., the time of WRFL's first broadcast, WRFL deejays past and present will air a special commemorative broadcast, beginning with the first song broadcast on WRFL.
On Friday, March 8, WRFL will host a 25th anniversary concert at Al's Bar and Al's Sidecar. Several bands will perform: Hair Police, Big Fresh, Jovontaes, PezHed, and Trance Substantiation, in addition to WRFL deejays. Commemorative 25th anniversary T-shirts will be available at the concert.
Additional events celebrating WRFL's 25 years of programming will be scheduled throughout the year.
WRFL broadcasts live 24 hours a day, 365 days a year, and is managed by a student-run staff supported by a host of community volunteers. The broadcast coverage area includes Lexington, Georgetown, Frankfort, Versailles and Stamping Ground, and live streaming is always available online at www.wrfl.fm.