Historic UK Budget Expands Student Access, Makes Investments to Advance State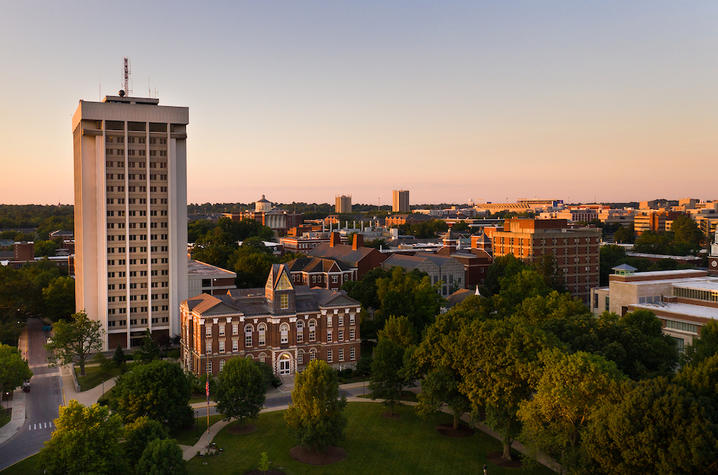 LEXINGTON, Ky. (June 7, 2022) — A proposed $5.6 billion budget for the University of Kentucky for 2022-2023 continues a five-year trend of holding down costs for students, while significantly increasing investments in financial aid and initiatives that will advance the state.
In fact, if approved, proposed increases in tuition and mandatory fees of 2% will mean that the average increase in those numbers over the last four years will be 1.6% – far below inflation and several percentage points below average annual increases a decade ago.
"The numbers underscore the fact that we are a growing enterprise, in scope and scale, depth and breadth," said UK President Eli Capilouto. "But I believe they also signify something else – a palpable and real sense of momentum we have in meeting our mission to advance the Commonwealth."
The UK Board of Trustees will vote on the proposed budget at its June 17 meeting. Board members this week are reviewing details of the budget. At $5.6 billion, the UK budget has more than doubled in the last decade and is some $500 million more than it was last year.
That trajectory of growth, Capilouto said, reflects three primary factors:
Continued growth in the UK HealthCare enterprise where hospital revenues have grown by 200 percent in the last decade.
Significant enrollment growth in the coming year. Capilouto said UK is expected to welcome the largest first-year class in history in August, approximately 6,000 students.
A historic state budget in which policymakers have made the largest ever commitment to UK with investments of more than $483 million in operating dollars and capital and trust funds for infrastructure over the next two years. The state is putting forward $80 million more for performance funding over the next two years, allocated through 11 performance metrics around goals such as growth in enrollment and graduates as well as students in fields such as engineering and health. Because UK is the only institution in the state to exceed the average growth rate in all 11 metrics, the university will receive an additional $24.8 million in performance funding this year.
Capilouto said the proposed budget advances Kentucky in three primary ways: investments in students, investments in people and continued investments where UK's students and people live, learn and do their work.
Investing in Students
In terms of continued efforts to hold down costs, Kentucky undergraduate students would pay $6,429.50 in tuition and mandatory fees for the fall 2022 semester, up from $6,305 in fall 2021.
Those costs will be offset, in large measure, by a record $160 million in financial aid that doesn't have to be repaid.
By way of context, in 2021, more than 90% of full-time, resident, undergraduate students received financial aid; 25% of full-time undergraduate students from the state came from families where the median family income was a little more than $24,000.
Those students received $4,326 in aid over and above tuition and mandatory fees. The boost in aid was fueled this past year by increased federal funding resulting from the Higher Education Emergency Relief Fund (HEERF).
Investing in People
If approved, the budget provides the ninth pay increase for UK employees in the last 10 years. At more than $17 million, UK is doubling the average of the last 10 years in investments in pay increases.
UK also is holding down health care costs and creating expanded benefits after consultation with staff leaders. The institution also is proposing additional increased stipends for graduate students that would be matched by colleges.
Investing in the places where learning and work happens
Over the last decade, UK has invested nearly $3 billion in infrastructure across the campus. Over the next three years alone, UK is likely to invest another $1 billion. During this period, the UK campus – from classrooms to research spaces, from health care facilities to athletics venues – has been transformed and more strategically positioned to expand its missions of education, research, service and care.
Yet, even with the dramatic expansion of investments, UK's debt service will represent only 2% of the institution's adjusted budget.
"We believe we are positioned, like never before, to do more for our state," Capilouto said. "We have big goals and far-reaching aspirations for Kentucky – not only because it is what we want, but because it is what our state requires.
A budget is an expression of our deepest values. It reflects and details where we spend our time and how we invest those resources entrusted to us. And what we value is the people we are counting on to advance this state – to create a Kentucky tomorrow that is healthier, wealthier and wiser than it is today."