Honoring Firsts: Jim Green was the First African-American Student-Athlete to Graduate from UK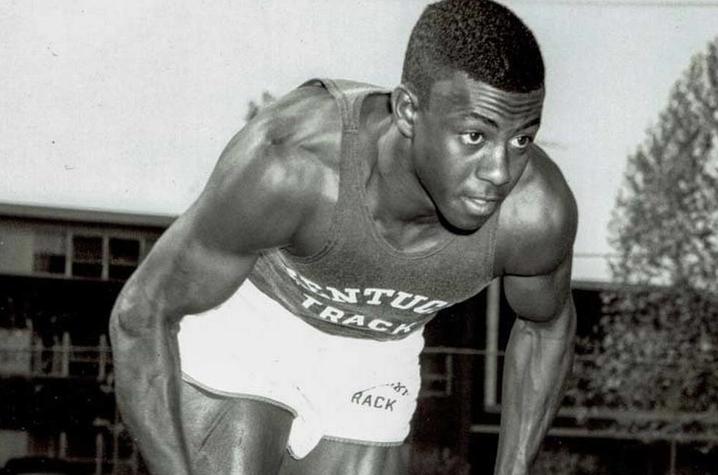 LEXINGTON, Ky. (Feb. 12, 2019) — As the first African-American student-athlete to graduate from the University of Kentucky, it wasn't uncommon for Jim Green to face open hostility at times.
But Green outran hate and created a legacy that UK honored earlier this year by naming its season opening track meet for him.
The competition was held Jan. 11-12 inside Nutter Field House.
"Mr. Green is one of the all-time great Wildcats, and so we're so proud to have this opportunity to distinguish Mr. Green starting this year," said new Kentucky Track and Cross Country Head Coach Lonnie Greene. "What a phenomenal occasion it will be to send our young athletes out to compete at a meet bearing such a prestigious namesake."
Consider the path Green blazed for UK and those who would follow:
        He was the first African-American student-athlete at UK and first in the Southeastern Conference to win NCAA and SEC Championships.
        Green also was the first UK African-American to serve as co-captain on the track team and in December 1971 became the first African-American student-athlete to graduate from UK. 
He succeeded at the highest levels of collegiate sports. He was a three-time NCAA champion, winning the indoor 60-yard dash in 1968 and the 100-yard dash in both 1968 and 1971. He earned All-America honors six times and won eight SEC individual events, including the indoor 60-yard dash (1968, 1971), outdoor 100-yard dash (1968, 1970, 1971), and outdoor 220-yard dash (1968, 1970, 1971).
"Mr. Green blazed a courageous path of opportunity for so many who followed him, including our current team," Coach Greene said.
You can listen here to an interview with Green, as part of the African-American Oral History Project in UK Libraries' Louie B. Nunn Center for Oral History.
Seventy years ago, Lyman T. Johnson forced open the doors of the University of Kentucky by becoming the first African-American student. He, along with countless others, opened a door and created a path for us to follow. It's the idea that anyone — regardless of who they are, the color of their skin, what they believe, how they identify themselves, or where they are from — can find a place at the University of Kentucky. Yet, our story demands that we acknowledge progress on this path has not been a straight line. There have been moments where we have, as an institution, not honored our aspirations. Those moments provide a compelling reminder that building a community of belonging is a journey, not a project. This month, as part of Black History Month, we are chronicling the stories of the trailblazers, innovators and champions, who bravely stepped forward or are pushing us ahead today. Their stories speak to us and guide us still.