Innovative Funding Plan Would Begin Process of Revitalizing Campus Core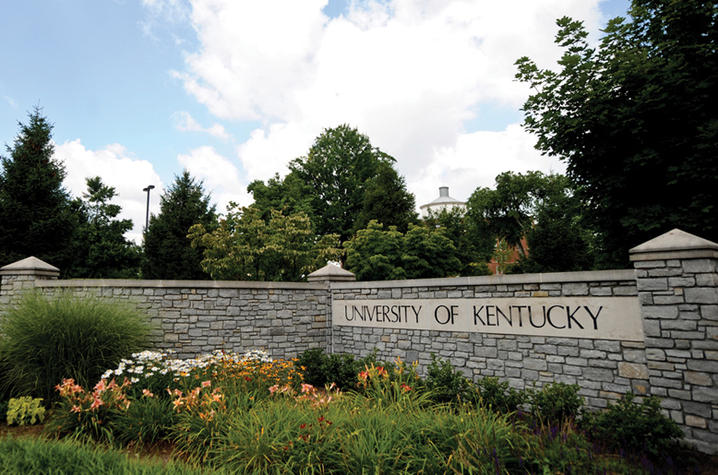 LEXINGTON, Ky. (Oct. 24, 2015) — The University of Kentucky is seeking support during the 2016 session of the General Assembly for an innovative proposal to help fund renovation and revitalization efforts in its campus core.
The proposal — which would combine $125 million state funds for bonding with $125 million in funding from the university and other sources — focuses on "rehabilitating, renovating and modernizing buildings in the core of the campus," said UK President Eli Capilouto.
"Over the last four years, with the leadership of our board, faculty, students and staff and in partnership with generous donors, our health care enterprise and UK athletics, we have undertaken a remarkable transformation of our campus, with new infrastructure that is expanding our capacity to teach more students, conduct more research and provide even greater service to the Commonwealth," Capilouto said. "Now, we have an opportunity through thoughtful planning, and an innovative approach, to revitalize our campus core, where much of our teaching and creative work takes place."
There are more than 30 structures in the campus core that will be evaluated for inclusion in the proposal; ultimately the final proposal to the governor and General Assembly will be based on an analysis of needs and priorities.
Specifically, the funding proposal, which is still being developed, would:
-- Identify facilities in the core of the campus — generally the areas bounded by Avenue of Champions, Rose Street, Washington Avenue, and South Limestone — eligible for revitalization and rehabilitation efforts
-- Use a set of criteria — including historic nature, usage for teaching and instruction and deferred maintenance — to prioritize facilities that will be included on the final list proposed for funding.
UK is the largest campus among the public institutions in the state and, according to a 2006 study, has the most deferred maintenance, at more than $1 billion.
"This proposal represents the next step in our transformation," Capilouto said. "Once again, we are asking for help in forging our own path. With investment from the state — in partnership with investment from the university — we can continue to improve the teaching, research and working environment of our university.
"We aren't asking for a blank check, but an investment and partnership with the state that we serve so that we can do even more in education, research, service, care and creative scholarship."
                                                            ###