Job Club Supplies Tools for Successful Job Hunt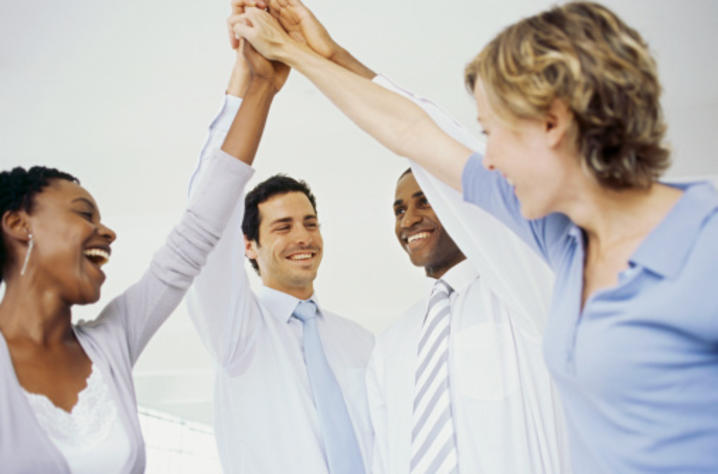 LEXINGTON, Ky. (Jan. 7, 2019) — The University of Kentucky Alumni Association, Fayette County Cooperative Extension Services and UK Human Resources Staff Career Development announce Job Club's 2019 winter/spring schedule.
The purpose of the Central Kentucky Job Club is to provide a positive environment for motivated job seekers to meet, connect, share and learn. The free group is open to the public and meets at 9 a.m. the second and fourth Tuesday of each month at the Fayette County Cooperative Extension Services office, located at 1140 Harry Sykes Way, in Lexington. Business attire is encouraged. Convenient, free parking is available.
Job Club is for you if you are motivated and currently out of work, underemployed or looking to make a career transition. In addition, recruiters and employers are always welcome and introduced to Job Club attendees. For more information, call the UK Alumni Association at 859-257-8905, the Fayette Cooperative Extension Services office at 859-257-5582 or the UK Human Resources Staff Career Development office at 859-257-9416. Additional information, including testimonials from former Job Club participants, can be viewed at www.ukalumni.net/jobclub.
The Central Kentucky Job Club winter/spring meeting schedule is:
Jan. 8: "Unleashing the Beast: Finding the Job That's Right for You," presented by Mark D. Rucker, president of the Mark D. Rucker companies of Lexington;
Jan. 22: "Think Startup," presented by Eric Hartman, associate director of New Ventures and director of Co.Create;
Feb. 12: "Analyzing Three Aspects of Your Next Job," presented by Michael Cunningham, insurance program evaluator at Carroll and Stone Insurance Services, a division of Nations Choice Trusted Advisors;
Feb. 26: "Active Job Seekers: It's Time to Start Thinking Like Recruiters," presented by Jayne Jarvis, senior talent sourcing strategist at Catholic Health Initiatives;
March 12: "Target Your Resume," presented by Jill McCoy, business development executive at the BaronHR Family of Staffing Companies;
March 26: "100 Interviews to 1 Job: How to Interview Less and Get the Job You Want," presented by Amanda Huddleston, executive vice president of People Plus Inc. (free resume reviews held immediately following Job Club); 
April 9: "Identifying Your Talents and Envisioning Opportunities," presented by Lori Garkovich, professor emeritus of the UK Department of Community and Leadership Development; 
April 23: "LinkedIn or LinkedOUT: How to Build a Knockout Profile & Network Yourself into Your Dream Job," presented by Amanda Schagane, associate director of UK Alumni Career Services;
May 14: Job Search Tips & Strategies from a panel of regional recruiters and human resources professionals; and
May 28: Panel of Job Club Success Stories.
*Snow Policy: If Fayette County Public Schools are closed or on a delay, Job Club will not meet.
The UK Alumni Association is a membership-supported organization committed to fostering lifelong engagement among alumni, friends, the association and the university. For more information about the UK Alumni Association or to become a member, visit www.ukalumni.net or call 800-269-2586.