KCPE Officially Classifies UK's MS in Finance as a STEM Program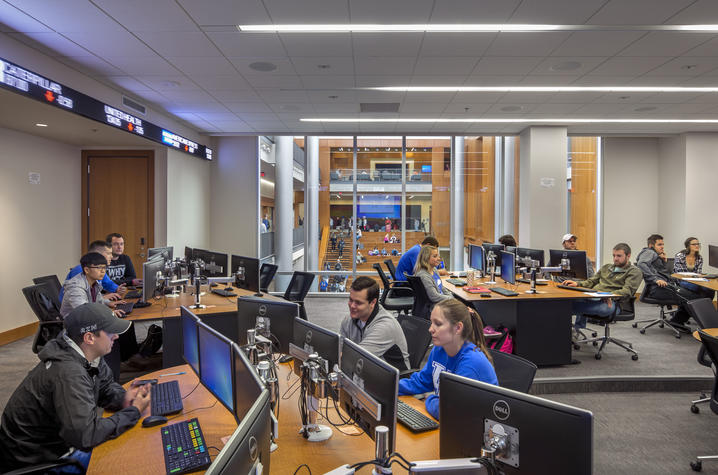 LEXINGTON, Ky. (April 18, 2019) — The Kentucky Council on Postsecondary Education (KCPE) recently classified the MS (Master of Science) Finance program at University of Kentucky's Gatton College of Business and Economics as a STEM (science, technology, engineering and math) program. The new classification recognizes the master's degree as a high-wage, high-demand degree, that contributes to growing a stronger economy in the Commonwealth and the region. In addition, this classification allows international students who graduate from the program to extend their OPT (optional practical training) for an additional 24 months beyond the usual 12 months allowed after graduation.
UK's MS Finance program launched in fall 2017. A unique feature of the program is that its students gain firsthand asset management experience by managing $5 million of real money, and by accessing real-time financial information from Bloomberg terminals, Capital IQ and other sources in the state-of-the-art Seale Finance Learning Center. 
Mark Liu, the founding director of UK's program, believes that the new classification will greatly increase the appeal of the program to students. "This recognition by KCPE indicates to students why it is worthwhile to pursue a master's in finance, because it gives them a real advantage as they pursue their careers," he said. "It also indicates to employers the rigor and strength of the program and its graduates."
This also helps Kentucky companies as they continue to compete in the global economy. The OPT extension allows international students in the MS Finance program to spend more time in practical training directly related to the field, and they offer a wide range of skills and abilities that can make them assets to Kentucky employers. International students also gain more time to fully assimilate into American culture which benefits them long term, whether they return to their home countries or pursue careers in the U.S. More than half of the 76 students currently enrolled in the program are international students, from seven different countries, including China, India, Saudi Arabia, Austria, Jordan, Iran and Paraguay. Liu expects the percentage of international students to increase in the near future as a result of the new classification.
The Department of Finance and Quantitative Methods at UK has been accepted into the CFA Institute University Recognition Program since 2012, and the MSF program has been added to the CFA Institute University Recognition Program since establishment. This status is granted to institutions whose degree programs incorporate at least 70 percent of the CFA Program Candidate Body of Knowledge (COBK). The MSF program provides students with a solid grounding in the COBK and positions them well to sit for the CFA exams.
Applications are still accepted for Fall 2019; more information about the MSF program can be found at http://gatton.uky.edu/MSF.