Kentucky Law Journal Ranked in Top 100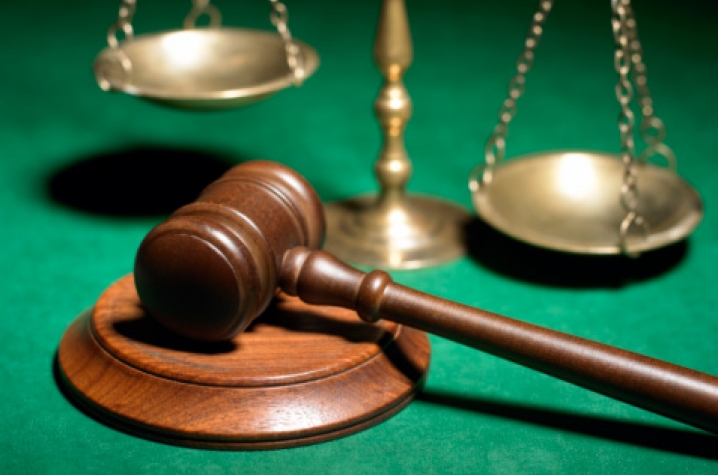 [IMAGE1]
LEXINGTON, Ky. (April 5, 2011) − The University of Kentucky College of Law journal Kentucky Journal of Equine, Agricultural, and Natural Resources Law (KJEANRL) was recently ranked one of the top 100 law journals of 2010 by the Washington and Lee University School of Law. This is a prestigious accomplishment for the journal, considering the list consisted of 1665 law journals. The journal ranked 94th in the list, as well as 34th among the list of specialized journals.
 
"This is the second consecutive year the journal has been listed and we are only three years old, so it's a pretty good start," said Kyle Hermanson, third year law student and editor of the journal. "It is important for us to get some national recognition and help us become the premier journal for natural resources law and agricultural law in the nation."
 
The KJEANRL is a multi-disciplinary journal of law, science and policy that is published twice annually by the College. The journal includes articles by practitioners, academicians, policy-makers and other professionals throughout the United States and abroad. It also includes original manuscripts focusing on the legal, policy, and ethical issues related to the environment, natural resources, land use and energy. Students from the College of Law are responsible for editing the entire journal, as well as adding notes and case comments to each issue.
 
"We would like to cast a wider net as we attempt to solicit articles from professionals nationwide," Hermanson said about his hopes for the journal's future. "We want to get a few more people outside of our region, and hopefully that will continue to increase the quality of the pieces we receive."
 
The journal is one of two law journals at the UK College of Law. The KJEANRL's sister journal, "Kentucky Law Journal," is the 10th oldest law journal in the nation. This journal has been published continuously since 1913.  Like the KJEANRL, it also run entirely by a student editorial board. Issues contain articles written by prominent national scholars and notes written by journal members on a broad range of legal topics.
Subscriptions of the KJEANRL are available for $20.00, which includes two issues per year. For more information about the journal and how to order, go online to the journal's website at www.kjeanrl.com.