'Mind Your Health' — May is Mental Health Month at UK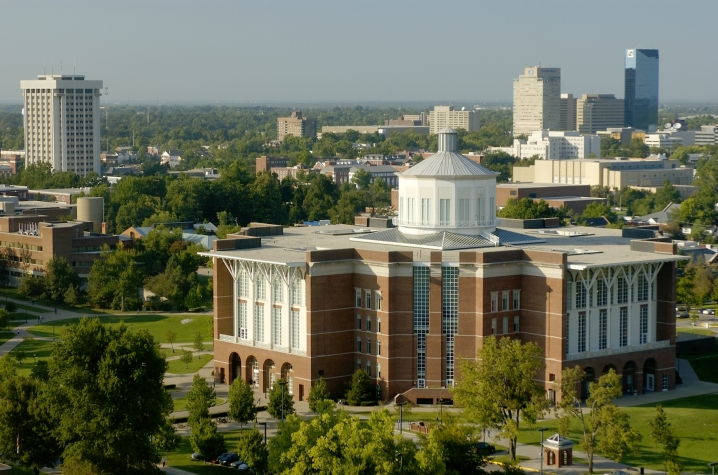 LEXINGTON, Ky. (April 29, 2014) — May is Mental Health Month, and the University of Kentucky is working to make students and employees aware of the resources available on campus.
One in four American adults lives with a diagnosable mental health condition, and, according to America's Health Rankings, Kentucky ranks 49th of the 50 states in reported "poor mental health days," where an individual's activities are limited due to mental health difficulties.
Despite the prevalence of mental health concerns, many individuals do not seek or receive help, because of the stigma associated with mental illness, because of a lack of awareness about mental health, or because of the cost of treatment. Some individuals may also be reluctant to ask for help or simply unaware of where to find it.
UK supports students and employees in addressing mental health concerns through resource centers, referrals, support groups and on-site counseling. To remove financial barriers to treatment, the Office of Work Life's Work+Life Connections team offers up to five free counseling sessions for all employees and covered dependents.
"When a person has good mental health, they deal better with what comes their way," says Ann Bassoni, Work+Life Connections coordinator. "If they have poor mental health – such as feeling overwhelmed by stress – it can make even day-to-day life difficult."
In support of May being Mental Health Awareness Month, Work+Life Connections is partnering with the UK Counseling Center and the Lexington affiliate of the National Alliance on Mental Illness to host several events. This year's theme, "Mind Your Health," calls attention to the importance of mental health to overall health and wellness. 
The month kicks off with a one-mile "awareness walk" through UK's campus starting at noon Thursday, May 1. The walk will start in the area between the Mining and Minerals Building and Parking Structure No. 2. 
The following events will take place in the Gallery of the William T. Young Library: 
Tuesday, May 6, 8:15–9:30 a.m.: ADHD: An Overview and Update
Thursday, May 15, 5:30–6:30 p.m.: Challenging Stigma and Finding Hope: Exploring the Continuum of Suicide Bereavement
Tuesday, May 20, 5:30– 6:30 p.m.: Mental Health Recovery Across Kentucky
Thursday, May 22, noon-1 p.m.: Older Americans Mental Health Session
Mental health will also be the topic of May's #AskACat Twitter Chat, which will take place from 2-3 p.m. Tuesday, May 20, through UK's Twitter account, http://twitter.com/universityofky.  
Bassoni says that by hosting these events, the university looks to raise awareness across campus about mental health, to support students and employees seeking help for themselves or someone they know, and to reduce the stigma of living with a mental illness.
Complete, up-to-date information on the month's events, including registration, is available at http://www.uky.edu/hr/work-life. For additional information, please contact Ann Bassoni, Work+Life Connections coordinator, at 859-257-9433 or ann.bassoni@uky.edu.
MEDIA CONTACT: Keith Hautala, 859-323-2396; keith.hautala@uky.edu