New UK Bookstore is the Academic, Social Hub of Campus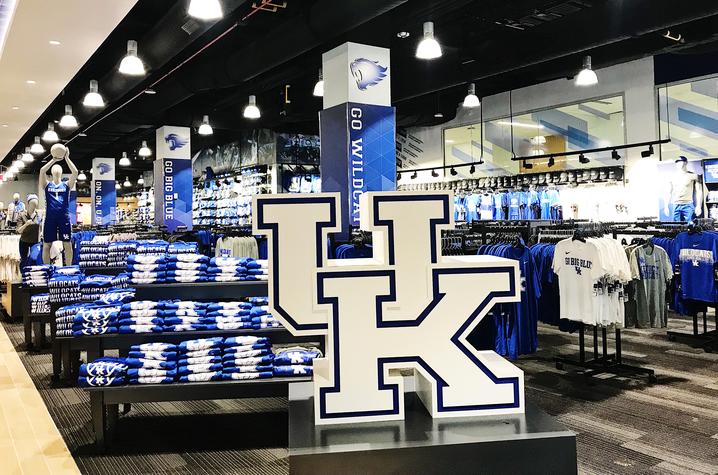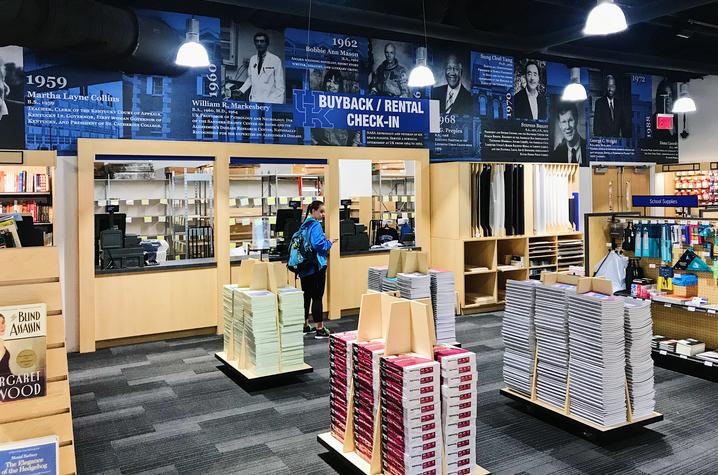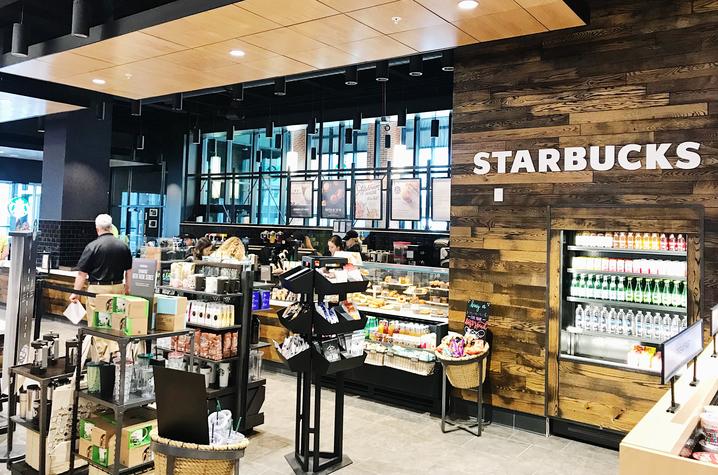 LEXINGTON, Ky. (May 1, 2018) —  The University of Kentucky announces the grand opening of the new UK Bookstore — operated by Barnes & Noble College. The bookstore — located in the newly renovated UK Student Center — is a vibrant academic and social hub for the campus community. A celebratory ribbon cutting will be held 2 p.m. today (Tuesday), May 1.
"This facility will be a hub of activity and student life for our campus," said UK President Eli Capilouto. "It will be a gathering place for students, a resource for their academic interests, and a place the welcomes our community and delivers on the UK spirit."
The two-story, 33,000 square feet space features a wide selection of textbooks and school supplies, general reading materials and an assortment of merchandise items, including a Nike store with UK-branded apparel. The bookstore is also home to a fully licensed Starbucks with café seating for 70.
The UK Bookstore is also an authorized Apple reseller and an authorized Apple service provider where students, faculty and staff can have their devices serviced and purchase Apple products at education pricing.
"The banner on the escalator display in the UK Bookstore intentionally expresses our institutional aspirations and I'm proud of the work of our Barnes & Noble partner," said Eric N. Monday, executive vice president for finance and administration. "The banner reads: 'The University of Kentucky: we are preparing students to lead lives of meaning and purpose. We are the University for Kentucky. #seeblue.'"
"Our vision for the new UK Bookstore — as a welcoming and inspiring space — reflects the University of Kentucky Wildcat spirit," said Patrick Maloney, president of Barnes & Noble College. "The new bookstore will act as a central gathering place, promoting and enhancing the University of Kentucky experience with a campus store that welcomes the community and delivers great products and affordable course material options."
The UK Bookstore is part of a $201 million renovation of the UK Student Center.
"More than anything, this facility – and this bookstore – reinforces that students are why we are here. These students are why we as trustees serve. They are at the center of all that we do. And they are what make this University a community of belonging for everyone who calls this place home. I'm proud to be associated with a University that so deeply understands its purpose," said Britt Brockman, chair of UK's Board of Trustees.
The bookstore is open 8 a.m.-9 p.m. Monday-Friday, 9 a.m.-8 p.m. Saturday and 10 a.m.-6 p.m. Sunday. For more information on the bookstore, visit the UK Bookstore website at www.uky.bncollege.com.