OLLI at UK in Somerset Offers Lifelong Learning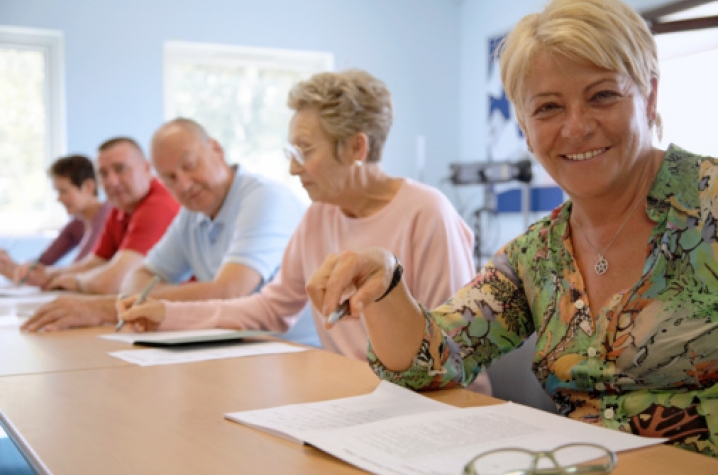 LEXINGTON, Ky. (Mar. 4, 2010) − The Osher Lifelong Learning Institute at the University of Kentucky (OLLI at UK) in Somerset is offering a variety of courses to anyone age 50 and over for the Spring semester. The Osher Lifelong Learning Institute at UK is an outreach and service program of the UK College of Public Health.
OLLI at UK in Somerset will hold an Open House at the Pulaski County Public Library in Somerset from 1 - 2:30 p.m. next Tuesday, March 9, 2010. Registration will be open and Spring semester instructors will be there to introduce their courses and answer questions. Refreshments will be served. 
Members can choose from the following classes offered during the Spring 2010 semester: Behind the Scenes of Performing Arts: Music Genres; Microsoft Office Suite Basics: Word, Excel, PowerPoint, Access; Remembering the Morehead and North Fork Railroad; The Bucket List (included in membership); The Wide World of Sports; and Languages in the Global Village.  
Membership to OLLI is only $10 per semester and classes may be added for just $10 per class. Courses vary in length from one day to eight weeks, encompass a wide variety of topics and presenters, and are held in a variety of locations.
You may obtain more information from Diana Lockridge, OLLI program director at DianaL@uky.edu or toll free (866) 602-5862.