Owensboro Health, UK College of Pharmacy Partner on Pharmacy Residency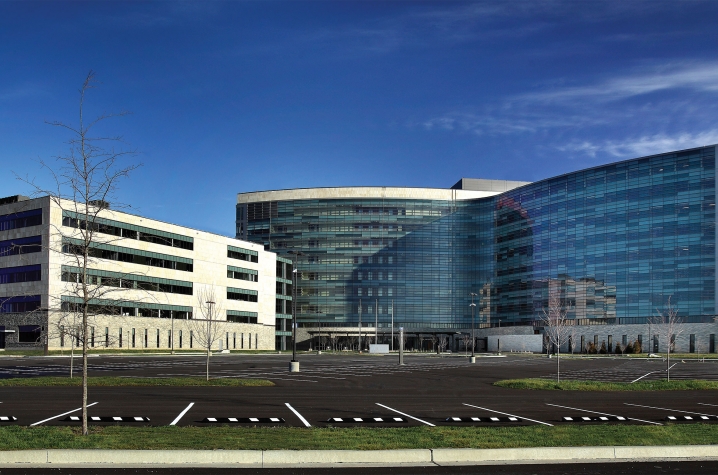 LEXINGTON, Ky. (April 2, 2014) — Owensboro Health Regional Hospital and the University of Kentucky College of Pharmacy have announced a new and unique partnership to create a new pharmacy residency program based in Owensboro.
 
Owensboro Health and the UK College of Pharmacy will be working together to offer the post-graduate year one (PGY1) residency program. The program represents the first such off-campus affiliation with the college.
"This is a new model for the UK College of Pharmacy," said Craig Martin, director of professional practice development for the college. "And it presents a unique opportunity for the individual that chooses to pursue this residency."
Residents will participate in the college's nationally recognized Scholarship of Teaching and Learning Program and will be able to collaborate on research projects with UK College of Pharmacy faculty. The residents also will have the opportunity to teach and mentor fourth-year College of Pharmacy students participating in the Owensboro-Greater Daviess County Clinical Education Center, which is also based out of Owensboro Health Regional Hospital.
Each year, a cohort of fourth-year students complete their pharmacy education in the Owensboro region, taking part in advanced pharmacy experiential training rotations throughout the community.
"This is an extension of a great relationship that we have with Owensboro Health," said Timothy S. Tracy, dean of the UK College of Pharmacy. "We are proud to have our fourth-year students completing their education in Owensboro and look forward to working with them on this new endeavor."
The residents will be based out of one of the nation's newest and most modern health care facilities and will have the chance to experience a wide-range of clinical experiences. Owensboro Health opened their state-of-the-art, nine-story facility in June 2013.
Residents will practice ambulatory care, cardiology, critical care, infectious diseases, internal medicine, neuroscience, oncology, orthopedics, surgical services, and transitions-of-care pharmacy.
Those interested in the UK College of Pharmacy-Owensboro Health residency program should contact Craig Martin at craig.martin@uky.edu.