Preparing Students for Medical/Dental Careers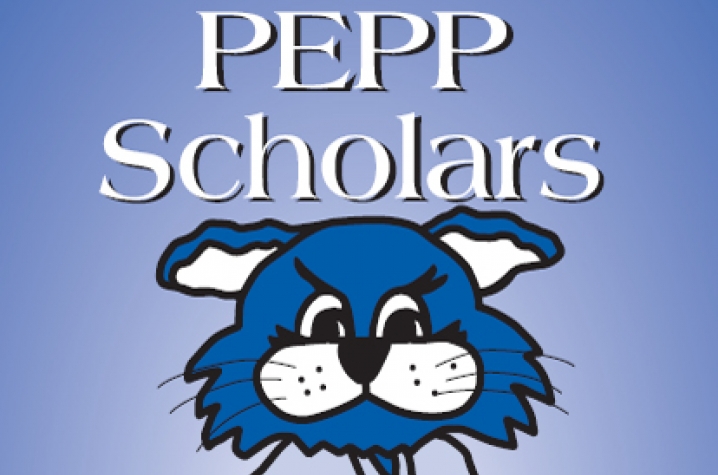 LEXINGTON, Ky. (Feb. 12, 2010) − High school seniors and college students interested in pursuing careers as physicians or dentists are eligible to participate in summer programs at the University of Kentucky offered through the UK Professional Education Preparation Program and the University of Kentucky College of Medicine Dean's Office.
The UK PEPP Scholars Summer Program is open to current high school seniors. Students will participate in PEPP Scholars during the summer following their graduation from high school. The UK PEPP II Medical and Dental School Preparation Program is sponsored by the UK College of Medicine Dean's Office and is open to students who have completed at least two years of college. All applicants must have a permanent home residence in an under-served Kentucky county.
Selected participants will stay on the UK campus for four weeks, interacting with UK physicians and dentists, and participating in weekly hospital rotations, health seminars, and other educational experiences.
The primary focus of the UK PEPP Scholars program is college preparation and clinical/hospital experiences in Medicine and Dentistry. PEPP Scholars will take enrichment classes and will take part in rotations in Surgery and Labor and Delivery at the UK Chandler Medical Center. PEPP II students prepare for the admissions process to medical or dental school and take part in rotations in Surgery, Labor and Delivery, Emergency Medicine, and Pediatrics. Students interested in careers in dentistry will have rotations in the UK Dental Clinics, including Oral/Maxillofacial Surgery, Orthodontics, and the dental Urgent Care Clinic.
Seminar topics for both programs include medical admissions, dental admissions, cancer, organ transplants, rural medicine, autopsy/pathology, medical mission trips, gross anatomy lecture and lab, pathology lecture and lab, genetic diseases and defects, HIV/AIDS, medical disabilities, medical case studies, medical/hospital ethics, and compassion. Visits to area hospitals, camps for special-needs children, a psychiatric hospital, and a children's hospital are included in the weekly activities. Recreational activities include sports, music, special events, and dining out at restaurants. Both the UK PEPP Scholars and UK PEPP II programs begin on June16 and conclude on July 14. The application deadline for UK PEPP Scholars is March 3. The UK PEPP II application deadline is March 12. 
Students do not have to attend the University of Kentucky to be eligible to participate in either summer program.  However,  to be eligible, an applicant must be a resident of one of the following Kentucky counties: Adair, Allen, Anderson, Ballard, Barren, Bath, Bell, Boyd, Bracken, Breathitt, Breckinridge, Bullitt, Butler, Campbell, Carlisle, Carroll, Carter, Casey, Clark, Clay, Crittenden, Cumberland, Edmonson, Elliott, Estill, Fleming, Floyd, Gallatin, Garrard, Grant, Grayson, Green, Greenup, Hancock, Harlan, Hart, Henry, Hickman, Jackson, Johnson, Knott, Knox, LaRue, Laurel, Lawrence, Lee, Leslie, Letcher, Lincoln, Livingston, Lewis, Logan, Lyon, Madison, Magoffin, Marion, Martin, McLean, McCreary, Meade, Menifee, Metcalfe, Monroe, Morgan, Muhlenberg, Nicholas, Ohio, Owen, Owsley, Pendleton, Perry, Pike, Powell, Robertson, Rockcastle, Shelby, Simpson, Spencer, Todd, Trigg, Trimble, Union, Warren, Washington, Wayne, Webster, Whitley, and Wolfe.
For more information regarding the programs or to request an application, email Carol Leslie at ctsnyd0@email.uky.edu or call the University of Kentucky PEPP Office at (859) 257-1968.