Prof Delves Into Why Youth Engage in Cyberbullying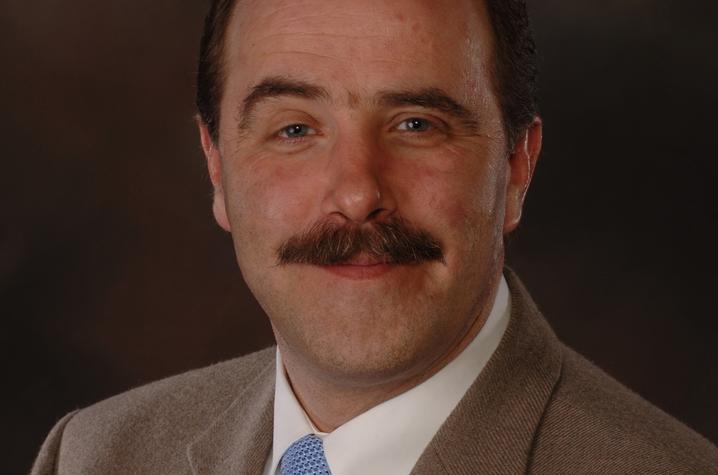 LEXINGTON, Ky. (May 7, 2012) — Research on cyberbullying among young people led by University of Kentucky faculty member Alexander T. Vazsonyi yielded some interesting insights on this form of deviant behavior, with correlation to traditional or 'playground' bullying.
Published recently in the European Journal of Developmental Psychology, the article by Vazsonyi and colleagues from the Institute for Research on Children, Youth and Family at Masaryk University in the Czech Republic, examined the effects of low self-control on cyberbullying, which basically is the use of personal computers and other digital devices to victimize others or to be victimized.
Vazsonyi, who joined the UK faculty in August 2011, is the John I. and Patricia J. Buster Endowed Professor of Family Studies in the Department of Family Sciences, School of Human Environmental Sciences, College of Agriculture.  He also directs UK's Adolescent Development Lab and serves as Editor-in-Chief of The Journal of Early Adolescence.  In addition, Vazsonyi holds a joint appointment as a Professor of Psychology in the College of Arts and Sciences.
Random samples of at least 1,000 youth, ages 9 to 16 years, from 25 European countries, were utilized to build on prior research which has shown that traditional school bullying predicts cyberbullying. Individuals low in self-control seek immediate pleasure without much consideration of long-term consequences of their behaviors or actions.  Victims of cyberbullying report significantly higher levels of depressive symptoms than victims of traditional bullying.
"Cyberbullying does not seem to be a behavior problem that is independent of traditional bullying in that offline victims are also at risk to be the victims online," Vazsonyi said. "Our study adds to the existing literature on the importance of self-control by establishing its links with cyberbullying perpetration and victimization."
Vazsonyi, who taught and conducted research as part of a Distinguished Chair Fulbright fellowship award to Masaryk University, said that cyberbullying is an important issue in Kentucky, the United States and across the world.
"Cyberbullying causes emotional damage," Vazsonyi said. "And, due to ever-advancing communications technology and the instantaneous nature of the messaging, its impact can be sudden and devastating to victims."
Born in Michigan to first-generation immigrant parents, Vazsonyi spent most of his formative years in Europe before returning to America to pursue his education.
He received his bachelor's degree in Biopsychology from Grand Valley State University in 1989, then earned both his master's (1993) and Ph.D. (1995) at the University of Arizona where he thrived working alongside faculty in Family Studies, Psychology, and Sociology.  Vazsonyi stayed on at Arizona to direct a major research study on prevention of violence targeting elementary school children, sponsored by the Centers for Disease Control, before joining the faculty at Auburn University in the Department of Human Development and Family Studies, where he spent 15 years.
"Two things really attracted me to UK," Vazsonyi said. "The opportunity to accept an endowed professorship was very appealing, and the spirit of collaboration across disciplines and departments in the research community here is very exciting."
Vazsonyi teaches courses focused on adolescent development and research methodology and considers mentoring of students at both the undergraduate and graduate levels as one of his most important and rewarding tasks.
"We are working very hard to strengthen the research culture to recruit, retain, and train top Ph.D. students in our program," Vazsonyi said. "And we want our undergraduates to be exposed to this culture early in their education."