Program Proves College is for Everyone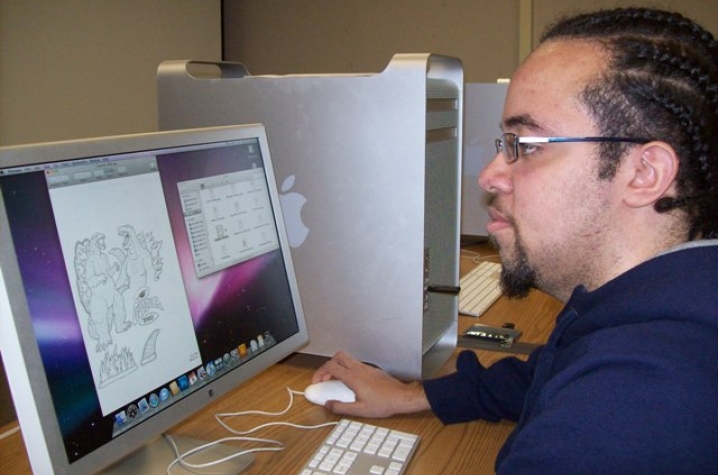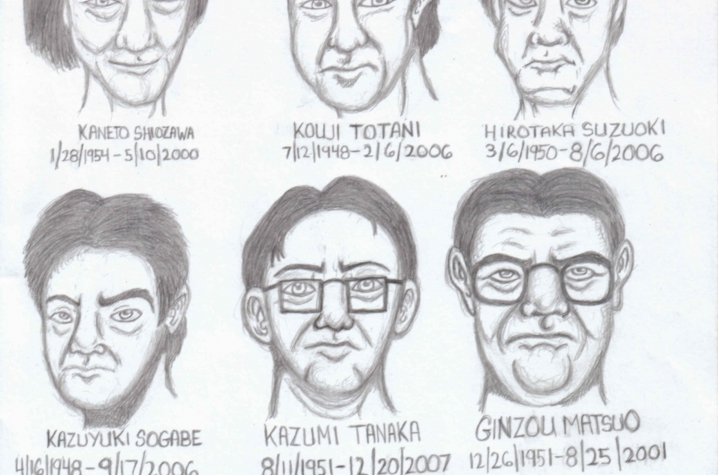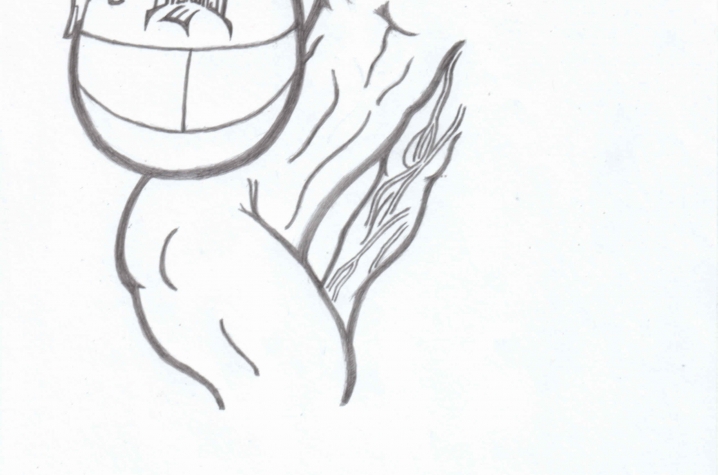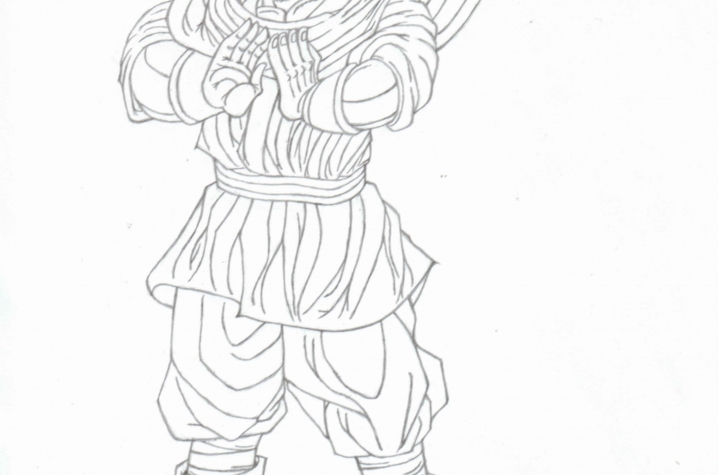 To view a transcript of the video above, please click on the transcript link just below the photo gallery.
LEXINGTON, Ky. (Dec. 15, 2010) − Silas Jones appears at first to be a shy, quiet young man. But when he begins to show you his artwork, everything changes.
"These are Japanese voice actors," he says, sitting in front of a computer screen at Bluegrass Community and Technical College (BCTC). The long-time comic book and Japanese anime fan has rendered the faces one by one with pencil. He scanned the images into a computer, and now clicks through them, presenting Japanese voice actors Kazumi Tanaka, Ginzou Matsuo, Kazuyuki Sogabe and several others. Each face shows Jones' signature grasp of human anatomy. The shadows fall expertly from chin to neck; the lines on the men's faces give the images dimension; the eyes reveal their unique personalities.
"I was born with it," Jones says of his art. "It's my passion."
Jones, always a pencil and paper artist, is now expanding his abilities to the digital world thanks to graphic design courses at BCTC. His drawings will soon be published, with help from an internship he recently completed through school. But none of this may have been possible if not for a program designed to include all students in the college classroom.
The Postsecondary Inclusion Partnership is one of more than 40 programs at the University of Kentucky's Human Development Institute (HDI), Kentucky's University Center for Excellence in Development Disabilities Education, Research and Service. The program seeks to include individuals with intellectual disabilities and other developmental disabilities in regular college classrooms. Jones was the first student to participate in the program when it began last year.
"It's really neat to see him kind of blossom as an artist," says Daniel Livingston, information services director at HDI and Jones' graphic design instructor at BCTC. "He's a great illustrator, but he had never worked in digital media. He still does hand-drawn art, but now he knows his way around a computer."
Livingston stands behind Jones at the computer, helping him design a cell phone ad for a class assignment. He explains why the bright orange in the logo appeals to the younger audience the ad is targeting, while gray tones help make the orange pop for the viewer. He helps Silas use the software's tools to create a realistic reflection underneath the phone.
Jones says the transition from paper and pencil to computer has been a big leap. Learning all the tools of graphic design, he says, is challenging. "This is a new ball game," he says. "A new kind of learning experience."
Programs like the Postsecondary Inclusion Partnership provide an important bridge for individuals with developmental disabilities who might otherwise never experience a college classroom. Experience in college through a program like this has proven to increase an individual's chances of landing a meaningful job, and ultimately becoming more self-sufficient.
"One of the most important things is that it opens doors for people," Livingston says. "People thought there was a ceiling. This sheds light on the fact that there's so much more you can do. People don't realize this is a possibility."
In its first and second years, the program has helped Jones and 19 other students attend college classes throughout Kentucky. It provides a framework of support such as mentoring, tutoring services, help with note-taking, and assistance with learning good study habits.
"It also helps students grow socially," Livingston noted. "College isn't just about going to class."
According to Jeff Bradford, director of the program, a similar program in Canada has shown participants are 85 percent more likely to get a job after taking college classes. "That's a big selling point for legislators," Bradford says. "It's not just about getting the college experience. It greatly increases their chances of getting a career job, paying taxes, putting money in a 401(k)."
The proof paid off recently, when HDI received a $2.2 million grant to implement the Supported Higher Education Project, a similar but much larger and more comprehensive program across Kentucky.
Jones was introduced to the program through a high school teacher who saw his potential and wanted to make sure he developed his talent after graduation. She brought him to HDI to see what the Institute could do for him. The result has changed his life.
"The most dramatic changes I see are in his confidence level and the number of people with whom he interacts," says Bev Harp, a research assistant with the program. "The first few months I knew Silas, he was very self-deprecating, even about his art. He would give me a drawing and then say that it wasn't good, that I should probably throw it away. He doesn't do that anymore. He seems to have gained a better understanding of his worth as an artist and as a human being."
Jones says before participating in the program, he didn't think he would get the chance to go to college. He credits people such as Harp, Bradford and Livingston with helping him attend classes. "I wanted to go to college to get my education, and make new friends," he says. "They're the ones that provide support and good advice. They always opened the door for me."
Jones' newfound confidence has spread beyond the classroom. He recently got his driver's license with help from HDI. The move, he says, proves that he is responsible. For Harp, it proves what she already knew; that Silas and other individuals in the Postsecondary Inclusion Partnership are capable of far more than many people might suspect.
"Lots of times, people are quick to make assumptions about the abilities and worth of others who have different processing styles, different ways of communication," she says. "I know this from my own experience. There is a lot going on that people don't see because it isn't communicated in the exact ways they are used to. This can lead to lost opportunities and an avalanche of consequences. Having one person that believes in and encourages you can make the difference. Having the support of a team can make an even greater difference."
Bradford thinks Silas does as much for the classrooms he enters as they do for him. "He diversifies campus in many ways," Bradford says. "Often we think of diversity as the tone or hue of your skin. But diversity is really about having all different kinds of learners."
The program will continue thanks to the recent grant. Others like Silas will be able to realize their full potential through inclusion in college classrooms across the state.
"Our goal is to plant these little seeds throughout the state. Silas is one of those seeds," Bradford says. "We think education is for people with intellectual disabilities just like everyone else."