Pulitzer Prize Winner to Deliver Creason Lecture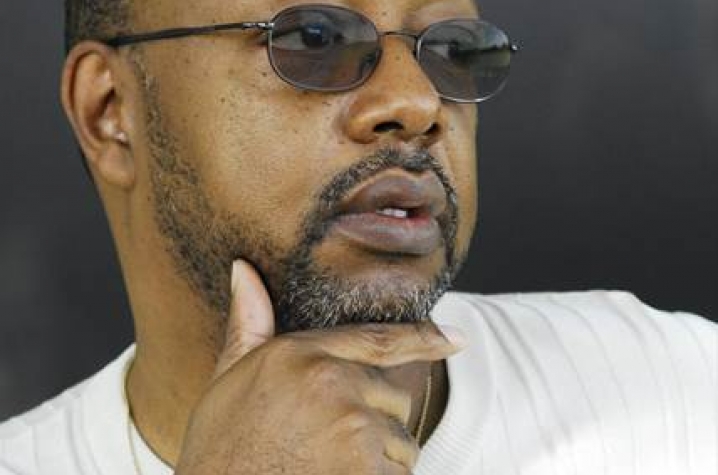 [IMAGE1]
LEXINGTON, Ky. (April 6, 2011) − Leonard Pitts, Jr., the 2004 winner of the Pulitzer Prize for Commentary, will deliver the 34th annual University of Kentucky School of Journalism and Telecommunications' Joe Creason Lecture at 6 p.m. Tuesday, April 12, in the Worsham Theatre of the UK Student Center. The lecture, titled "Owning What You Know," is free and open to the public.
Pitts joined The Miami Herald in 1991 as its pop music critic. Since 1994, he has written a syndicated column of commentary on pop culture, social issues, and family life. His book, "Becoming Dad: Black Men and the Journey to Fatherhood," was released in May 1999.
"We're really looking forward to welcoming a past Pulitzer Prize recipient to campus," said Beth Barnes, director of the School of Journalism and Telecommunications. "He is going to focus on the need for fact-based journalism, which is a really critical element these days when it's so easy for people to claim to be journalists."
Along with winning the 2004 Pulitzer Prize, in 1997 Pitts took first place for commentary in newspapers with a circulation of over 300,000 in the American Association of Sunday and Feature Editor's Ninth Annual Writing Awards competition.
He is the five-time recipient of the National Headliners Award. In 2001 he received the American Society of Newspaper Editors Award for Commentary Writing and was named Feature of the Year columnist by Editor & Publisher magazine.
Pitts has been writing professionally since 1976 as an 18-year-old college student, when he wrote freelance reviews and profiles for SOUL, a national black entertainment tabloid. Since then, Pitts' work has appeared in various publications including Musician, Spin, TV Guide, Reader's Digest and Parenting. He also produced and syndicated "Who We Are," an award-winning 1988 radio documentary on the history of Black America.
Pitts' column on the September 11, 2001 attacks, "We'll Go Forward from This Moment," an angry and defiant open letter to terrorists, has circulated the globe via the Internet. It has generated upwards of 30,000 emails, and has been set to music, reprinted in poster form, read on television by Regis Philbin and quoted by Congressman Richard Gephardt as part of the Democratic Party's weekly radio address.
The Joe Creason Lecture Series brings an outstanding journalist to the university to meet and talk with students, and to speak before an assembly of students, faculty and the general public. The lecture series honors the memory of Joe Creason, a Kentuckian who wrote for the Courier-Journal and The Courier-Journal Sunday Magazine. The lecture series was made possible through a matching grant from the Bingham Enterprises Foundation of Kentucky and gifts donated by UK alumni and friends of Joe Creason.