Science Fair Showcases Kentucky's Brightest Students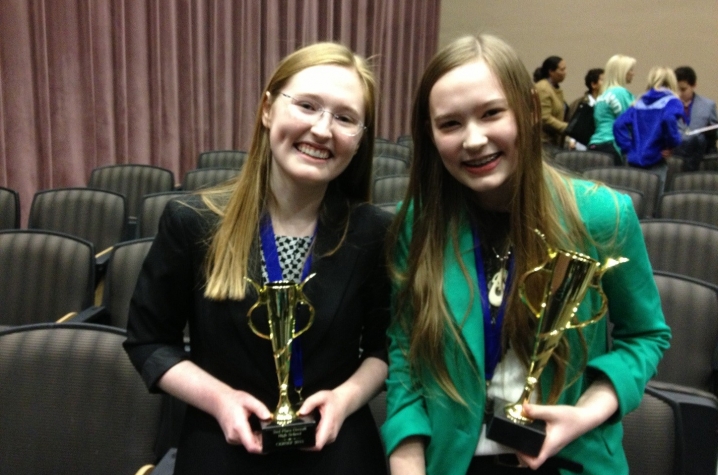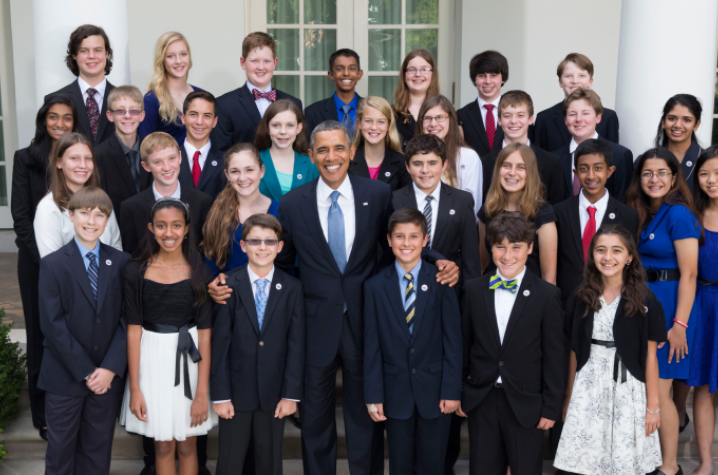 LEXINGTON, Ky. (April 8, 2015) — The 13th annual Central Kentucky Regional Science and Engineering Fair (CKRSEF) was held in the University of Kentucky Student Center Feb. 28, 2015. The fair featured work from students in the fourth grade through high school who came from 40 different counties in central and eastern Kentucky.
Since its start, the CKRSEF has grown to five times the number of participants and has become the largest science outreach program on campus. Some participants advance to national competitions including the Intel International Science and Engineering Fair (ISEF). Students awarded with first or second place at ISEF also receive the honor of having an asteroid or minor planet named after them. Five past CKRSEF participants have been awarded this honor. One middle school participant chosen as a national semifinalist even had the opportunity to compete in Washington, D.C. and meet President Obama.
The CKRSEF prides itself on being a selective student science fair.
"In the CKRSEF, one will find hypothesis-based research investigations and engineering projects characterized by creative design and invention," said Edward DeMoll, director of CKRSEF and member of the UK Outreach Center for Health and Science Opportunities. "The volcanos, Mentos fountains and pet's favorite food studies have been left behind."
Many CKRSEF participants move on to attend some of the most respected colleges in the nation. UK takes the opportunity of hosting this fair to recruit some of the best students in the state. Over the past five years, one in four high school students who participated in the CKRSEF chose to attend UK to complete their undergraduate education.
CKRSEF participants are judged by UK faculty, post doctorates and advanced graduate students. Over the years, 125 faculty and staff in 40 different departments or colleges have been involved in CKRSEF. Many UK faculty and staff also mentor participants with their research projects. In addition, a number of students participating are children of UK faculty and staff members.
The CKRSEF helps fulfil the university's mission of spreading knowledge and science competence within the state. It also provides a great opportunity for the state to show off the excellence of Kentucky students.
Planning for next year's CKRSEF has already begun and the fair is always in need of judges. Any faculty, post doctorates or graduate students in any scientific discipline interested can email Edward DeMoll at CKRSEF@gmail.com.