SEC Enrollment Management Conference Discusses Issues, Challenges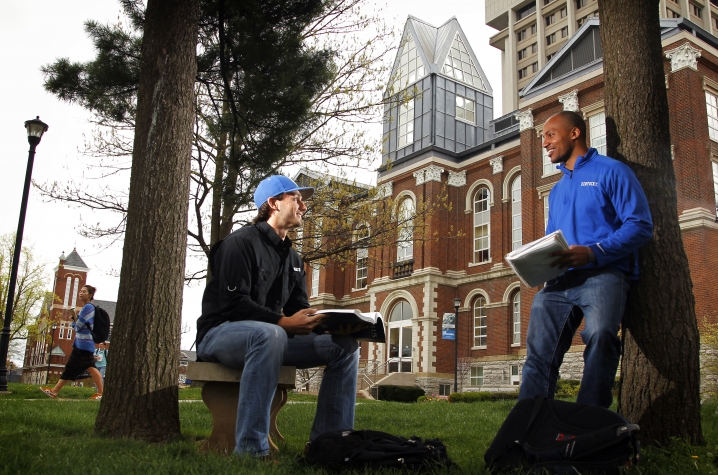 LEXINGTON, Ky. (May 18, 2015) — Colleges and universities across the country face both significant opportunities and challenges associated with recruiting and retaining students.
How does financial aid work and what are the challenges in explaining the process to families? How do universities ensure that primary and secondary educational curricula are aligned with admission requirements? What are the importance of social media and branding when it comes to engaging with prospective students?
Those are some of the weighty and important topics and questions that will be addressed at the 9th Annual SEC Enrollment Network Meeting, which starts today and is being hosted at the University of Kentucky.
"We all face so many of the same challenges and tremendous opportunities as research universities in the South," said Don Witt, UK's associate provost for enrollment management. "Coming together with sister institutions provides us with a unique opportunity to discuss issues and the values we share, along with potential opportunities for partnership."
Over the course of two-and-a-half days, Witt said representatives from each of the 14 SEC schools will hold sessions on issues ranging from counselor relations to implementation issues surrounding the new SAT. In between sessions, enrollment management leaders will hear from UK President Eli Capilouto and Provost Tim Tracy, while also getting the opportunity to get a bit of Lexington flavor at area restaurants and in the region's horse country.
"Enrollment management leaders are on the front lines of some of the most important issues we face in public higher education," Tracy said. "We are serving as host of this conference at a particularly interesting time for higher education, as recruitment and retention issues are more important than ever before for our institutions."
"Stephen Barnett, Prim Wathen and our entire enrollment management team at UK have put in countless hours to prepare for this conference, while continuing to work on advising conferences and the first-year class that will be here before we know it," Witt said. "I'm proud of our team and excited for the opportunity to showcase Lexington and what UK is doing, while also sharing best practices and some challenges with each other."
MEDIA CONTACT:  Kathy Johnson, 859-257-3155