UK Offers Certification in Lean Processes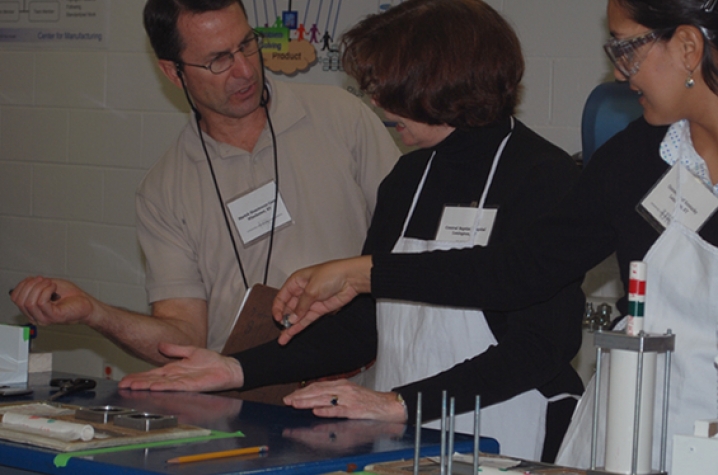 LEXINGTON, Ky. (Nov. 16, 2009) − The University of Kentucky Center for Manufacturing is offering a series of training sessions on lean manufacturing processes designed to help participants seek continuous improvement in operations.
The Lean Systems Certification Courses offer training in three week-long sessions, with the first, "Developing the Kaizen Mind for Leadership," focusing on Toyota's techniques for substantial cost reduction. The second week involves "Installing the Toyota Operations Development Group," which helps develop management capability. The third week, "Maintaining Lean through Standardization," focuses on sustaining the cost reductions after implementing lean processes.
The course was originally developed in the mid-'90s in partnership with Toyota. The center's continuing close association with the company keeps the material in the course fresh and timely.
The center is offering the course on a quarterly basis, with the first opportunity for 2010 beginning Jan. 11.
Information on the course is online at www.mfg.uky.edu/lean/certification.html, or by contacting Sandra Dunn at the Center for Manufacturing at (859) 257-6262, ext. 214 or toll-free at (800) 227-6268, or via e-mail at sdunn@engr.uky.edu.