Stuckert Career Center Offers New Job-Search Program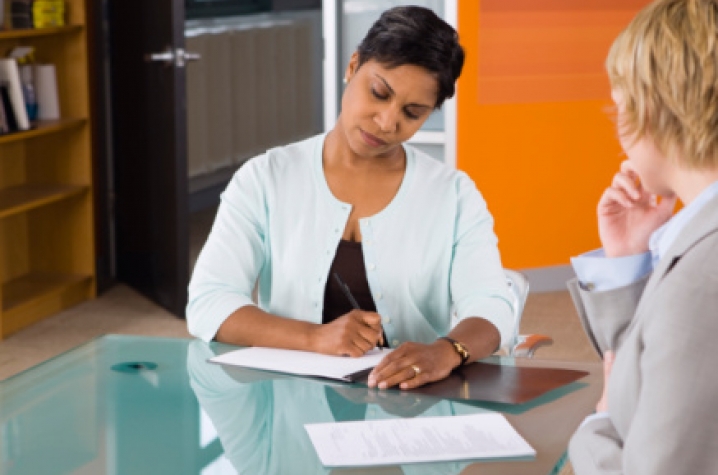 LEXINGTON, Ky. (Feb. 14, 2011) − It's a tough job market for students getting ready to graduate college. That's why the James W. Stuckert Career Center at the University of Kentucky is offering a new program to help students search for a job. The Stuckert Career Center's Career Academy is like a boot camp for job seekers. The five-hour program will give students everything they need to set themselves apart in the job market they're about to enter. The program includes presentations on conducting a job search, resume writing, researching a potential employer, interviewing and professional correspondence. The next Career Academy will take place 9 a.m. to 2 p.m. Saturday, Feb. 19 at the Stuckert Career Center.
"We are extremely excited about this program," said Lenroy Jones, associate director and manager of corporate relations for the Stuckert Career Center. "In one setting, students come in and they leave knowing how to conduct a job search. In any market it is a 3-4 month process, and in a tough market it's up to 6 months easily. In the unique market we have today, it's longer for many people. So this is probably the most critical skill that we can help students learn and refine."
The Career Academy is a joint effort between the Stuckert Career Center's professional staff and several representatives from area businesses. Target, First Investors, Eli Lilly and Enterprise Holdings will provide instruction. Shalyce Jackson, an independent consultant with Just Ask Consulting Services & Associates will also instruct.
"I wanted to participate in the career academy because it is the reason my consulting firm was developed, to create a platform for tomorrow's leaders by asking and sharing today's techniques and expectations of companies," Jackson said. "Students should attend to enhance their future aspirations, based on clear expectations of the job market and employer needs."
Theresa Mickelwait, senior assistant director at the Stuckert Career Center, said students will learn the skills they need to make themselves competitive in a tough job market. Part of what prompted the new program, she said, was feedback from employers who indicated students needed more preparation for the job search process.
"I think primarily the interviewing skills needed to be a lot more polished," said Mickelwait, who will also instruct at the program. "A lot of students are nervous about things like behavioral-based interviewing."
This interviewing style, where applicants are asked to relate specific examples of past situations that demonstrate their skills and work behaviors, is one of many topics that will be covered during the Career Academy. Most importantly, students will get this information from employers themselves.
"We are extremely pleased that we have a number of companies that are joining us," Jones said. "We're really trying to engage students in a setting where they're getting all the information they need to go into the workforce. It's an exciting day at the James W. Stuckert Career Center, that we are able to offer this unique opportunity. This is part of the vision that our director Francene Gilmer has for the Center."
Students must register for the academy through Wildcat CareerLink. It takes about five minutes to create an account for students who don't already have one. After logging into Wildcat CareerLink, click the 'Events' tab, then 'Workshops and Events', and register by clicking on the Career Academy link. Students must have a resume and cover letter critiqued before coming to the program, by going to the Stuckert Career Center during walk-in hours 11 a.m. to 3 p.m. Monday-Thursday.
The Stuckert Career Center Career Academy is free and open to all registered UK students. Snacks and drinks will be provided, but students will leave for a lunch break on their own. Students will receive a certificate upon completion of the program. In addition to the Feb. 19 Career Academy, additional sessions are scheduled for March 3, April 9 and May 9.